Advertising robots instead of blackboards: The new era of shopping in the self-service central market in Paderborn!
In Paderborn, in Cash & Carry wholesale SB central market, a small yellow robot drives quietly and inconspicuously through the sales area: KittyBot, the advertising robot that not only impresses with its friendly appearance, but also takes the shopping experience to a new level.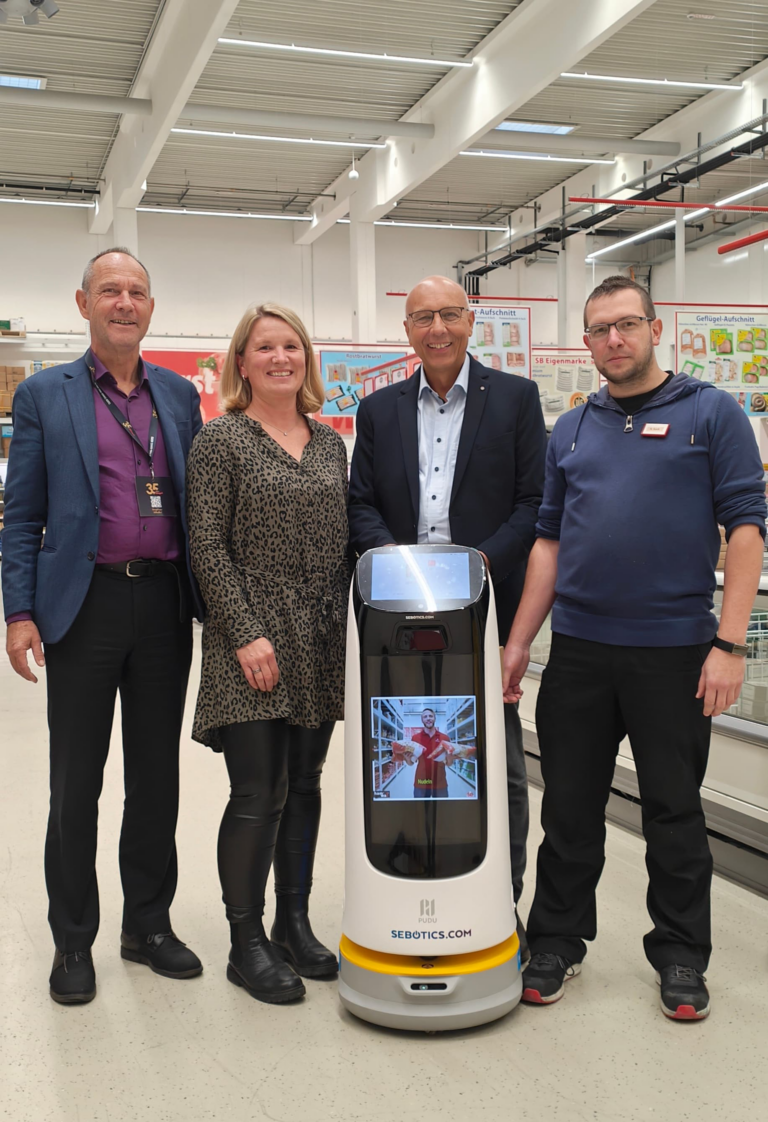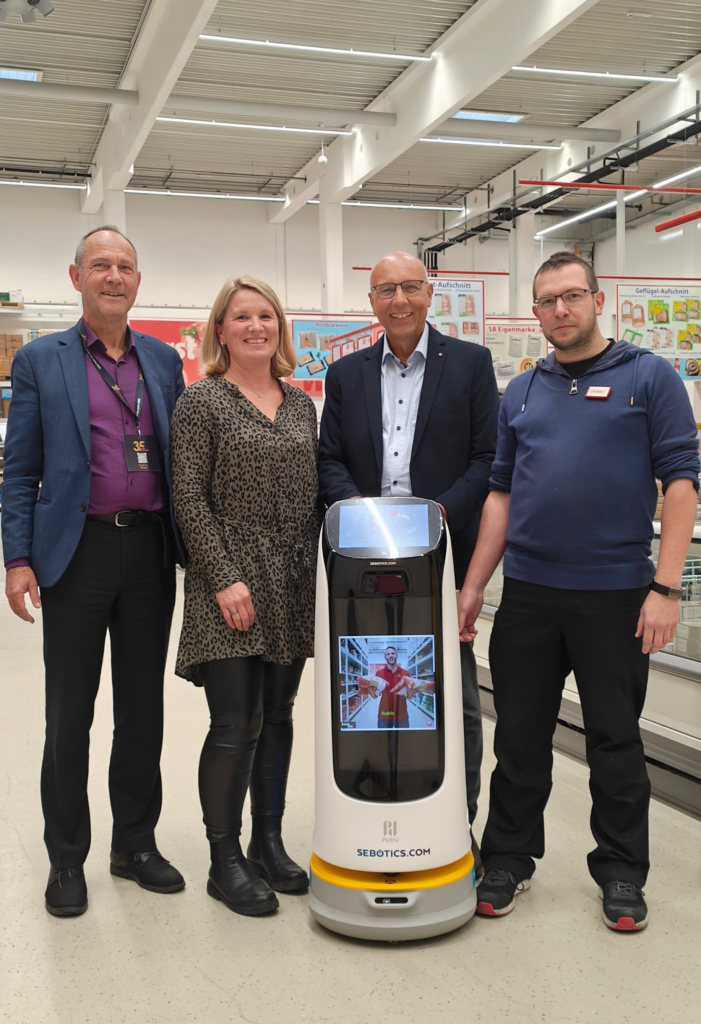 The SB-Zentralmarkt wholesaler has everything your heart desires: a large range and professional advice from experienced and trained specialist staff for more than 150 years. The wholesaler offers a wide range of products for the entire food and non-food sector - from branded items to own brands. Through membership in the Intergast network, the company supplies its customers throughout Germany.
Around 250.000 items are available in Paderborn. These require space – the daily rush is large on an area of ​​approx. 20m000. With such a size, marketing measures quickly become a challenge. The team from the SB Central Market therefore started looking for a solution and came across a possible solution in Switzerland.
The marketing solution for large areas
After a demonstration, the advertising robot KettyBot from the Swiss company Sebotics was quickly integrated into the self-service central market. His tasks are clear: he should make customers aware of current offers and price hits, act as a distributor at tastings of new products and of course also show that innovation is an important part of the industry in order to grow and further develop your own company. The advertising robot is characterized by its integrated advertising screen. The specialist staff on site can determine, edit and coordinate the advertising content. This means that short-term changes or information can be placed directly at any time. The image and video material can be arranged in the desired order using software and played on the screen.
Positive reaction in the self-service central market
This personalized interaction between robot and human not only creates a positive shopping atmosphere, but also strengthens the bond between customers and the market. As it not only provides informative support but also enriches the shopping experience with a touch of technology and innovation. The friendly presence makes the robot an indispensable part of the self-service central market in Paderborn.
With the use of the advertising robot, the self-service central market in Paderborn is entering a new era of shopping that harmoniously combines technology, interaction and customer loyalty. The introduction of this robot not only caught the attention of customers but also showed how innovation can help optimize the shopping experience. The KettyBot is more than just a robot - it is a pioneer for a modern, customer-oriented way of shopping in the self-service central market.
With the free service robot configurator you can find out which robot is right for your company and receive a free offer for your individual requirements!