BellaBot Gastro: Filling the staff gap with high-tech robots
Corona will continue to have an effect for a long time - especially in gastronomy. In lockdown times, many service staff left hotels, restaurants or other businesses. It is difficult to replace these well-trained people in the DACH region. Qualified personnel have a different orientation. Therefore, catering establishments are looking for alternatives. A young company called Sebotics, headed by tech visionary Thomas Holenstein, promises the solution. Innovative High-tech serving robot serve meals, help with service and transport dishes.
A robot that solves problems
The problem has been known for a long time, but Corona has exacerbated the situation. Innovative companies that are open to automation will find various solutions to their problems in it. The High-tech serving robot by Sebotics always smile friendly on their display and deliver food to the tables in a hurry. The staff places the plates in one of the drawers and the guest helps himself comfortably from his seat.
The intelligent serving robot BellaBot is able to quickly and safely deliver meals and other needs of guests in small and large hotel and catering establishments. The small technological miracle recognizes obstacles, stops and drives around them. Certain models of the serving robot such as the KettyBot also recognize people and approach them.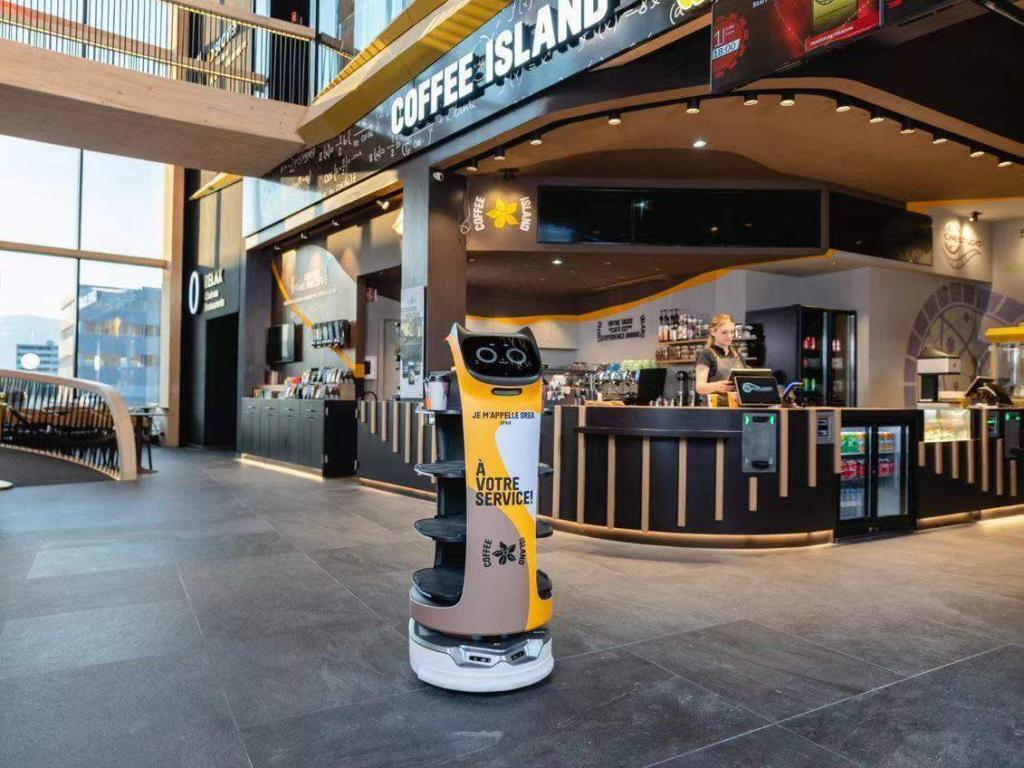 Relieve your employees with serving robots
Carrying dishes away is one of the chores for service personnel. The serving robots from Sebotics offer the perfect support for this. The waiter can BellaBot call to the table with his smart watch. This is able to carry up to four times as many dishes at once than a human waiter.
"We don't want to replace people in the catering industry. The serving robots are an alternative where the restaurateur cannot otherwise compensate for bottlenecks," explains Thomas Holenstein.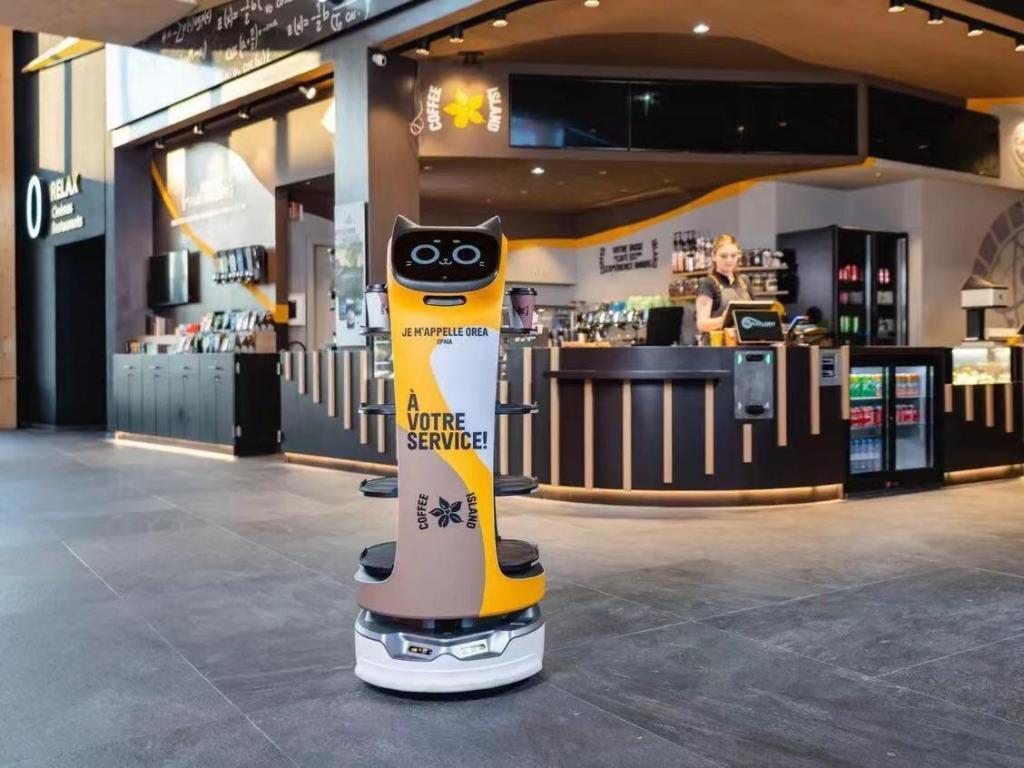 People can focus on what is pleasant
Thomas Holstein, CEO of the Precom Group AG to the Pogastro.com as well as Sebotics belong is a visionary and thought leader in the tech scene. Many years ago he set up the successful gastronomy platform Pogastro.com developed. This enables restaurateurs to attract almost twice as many guests to their own restaurant or hotel than with conventional methods.
Thanks to his technical and gastronomic knowledge, he is able to bring the catering industry into the new age of digitization. "Our goal is to make people's lives easier in the long term. Our serving robot can do those jobs in the future that no one else wants to do. Everyone can then focus on beautiful and creative work," explains the solution-oriented thinker.
A unique guest experience
In other countries, large shopping malls are already using the helpful service robots such as BellaBot or KettyBot. This not only delivers delicious food, but also many other things within the building. However, enjoyment remains in the foreground here as well.
"A customer sits down on a bench in the shopping center and wants a freshly roasted coffee. Using the Pogastro Order system, she can easily place an order at the nearest Starbucks. The serving robot takes care of the delivery to your location," says Thomas Holenstein happily. The first deals for the use of the serving robots have already been signed.
Of course, safety when using serving robots is also guaranteed at all times. The sensor, braking and balance technology ensures that every obstacle is recognized and immediately stopped before it or evaded at an early stage. This safety technology protects adults, children and pets. In addition, the balance technology ensures that nothing is spilled.
Other robots from the same company are taking on tasks in the healthcare sector. So can these robots like that Puductor, equipped with UV light and fogging technology, automatically disinfect entire departments of hospital rooms. In addition, large hotel chains are also interested in the disinfection robot use for hotel rooms. Because right now it is important for hotel guests to feel safe again when visiting a hotel. "We see an incredibly large need for serving robots, especially at Pogastro, the platform for safely bringing together guests and restaurateurs," concludes Thomas Holenstein.
do you like what you read Then show it to your friends.