Robots as support for the Bären inn
Preparation for team member service robot Xenia
Doors are taken out, thresholds are leveled and carpets are removed. The Gasthaus Bären is preparing for the newest type of service staff. After Claudia Züblin had to undergo wrist surgery in the summer, the BellaBot service robot offered itself as a suitable alternative to her right hand.
Even before the BellaBot service robot was installed, it was already part of the team. A naming was not long in coming and so the robot can be addressed with the name "Xenia" since day 1. The joy about the new employee was not only great for the owner Clauda Züblin, the service staff and the kitchen were also full of anticipation. During the installation by the Sebotics team, the whole team was instructed in how to use the robot skilfully in everyday life. "Xenia" already created a great atmosphere and was able to win over all employees immediately.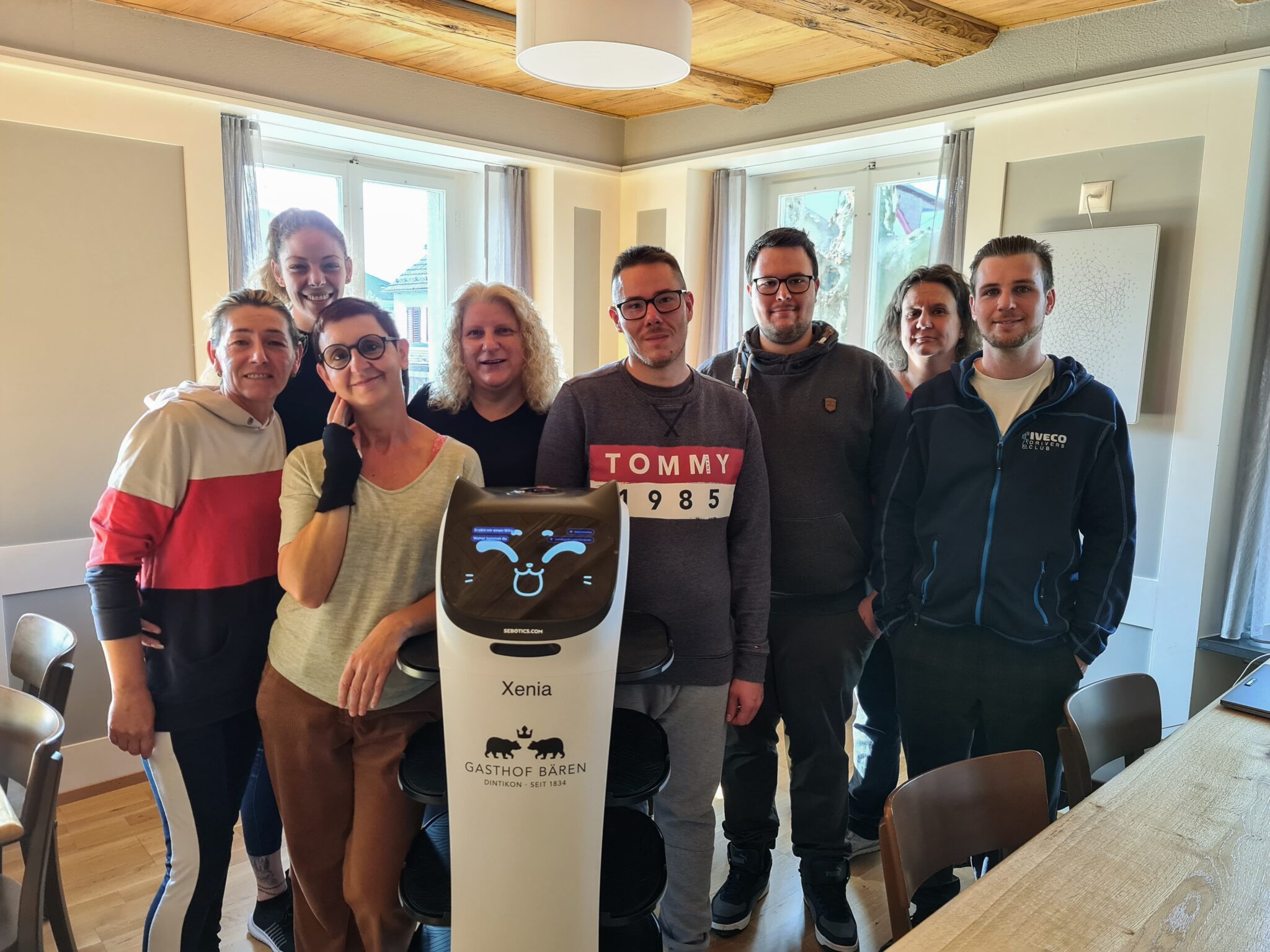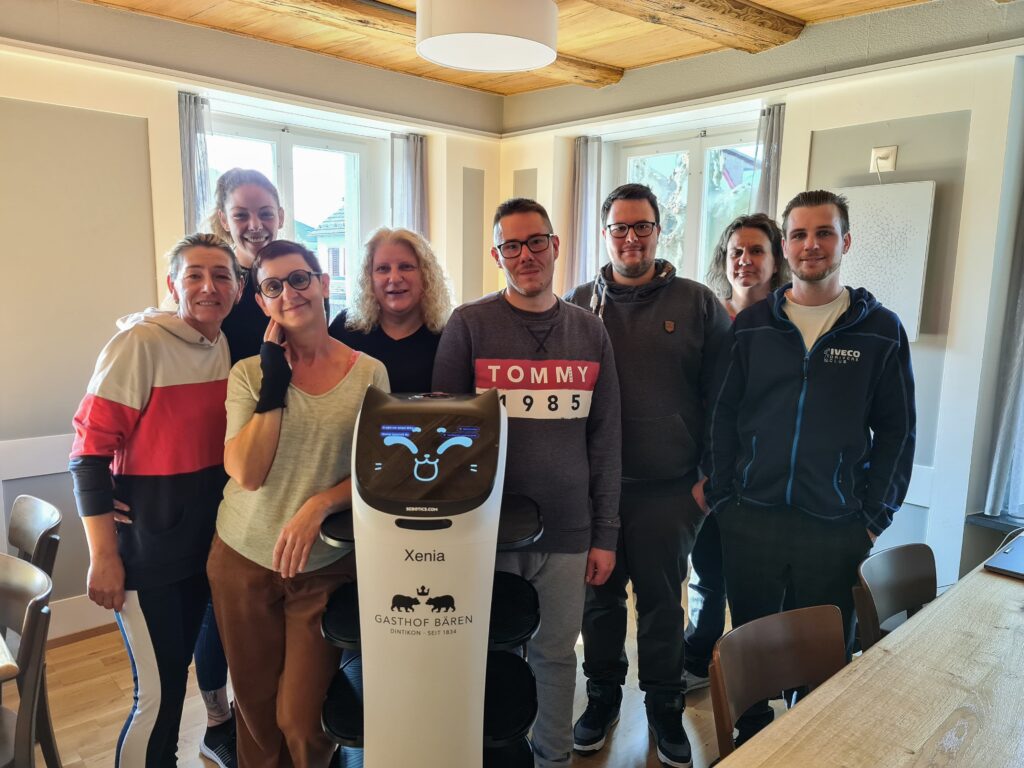 Use of the Sebotics service robot in the bear
However, the robot should not only be used for amusement, but also take on important tasks that should help the service staff to relieve their daily work. For example, delivering orders to tables, helping with clearing and transporting dishes to the kitchen. The staff has more time to take care of the well-being of the guest and Claudia Züblin can serve the guests despite the loss of her right hand.
do you like what you read Then show it to your friends.