Revolutionary technology is conquering the Rullko anniversary trade fair in 2023 and delighting visitors of all ages
Rullko anniversary trade fair to discover the latest developments in the field of automation and digitalization in mass catering and gastronomy.
The trade fair, which took place on the occasion of Rullko's 100th anniversary, was a great success. It offered visitors an exciting insight into the future of the industry. One of the main attractions of the fair: The
Service robot BellaBot
from the Swiss company
Sebotics
. The BellaBot impressed with its impressive capabilities and friendly charisma. The visitors showed a high level of interest in the possibilities that automation and digitalization can offer their companies. The service robot BellaBot proved to be extremely versatile and helpful. During the day he actively assisted in serving coffee and cake, while in the later afternoon he acted as a clearer.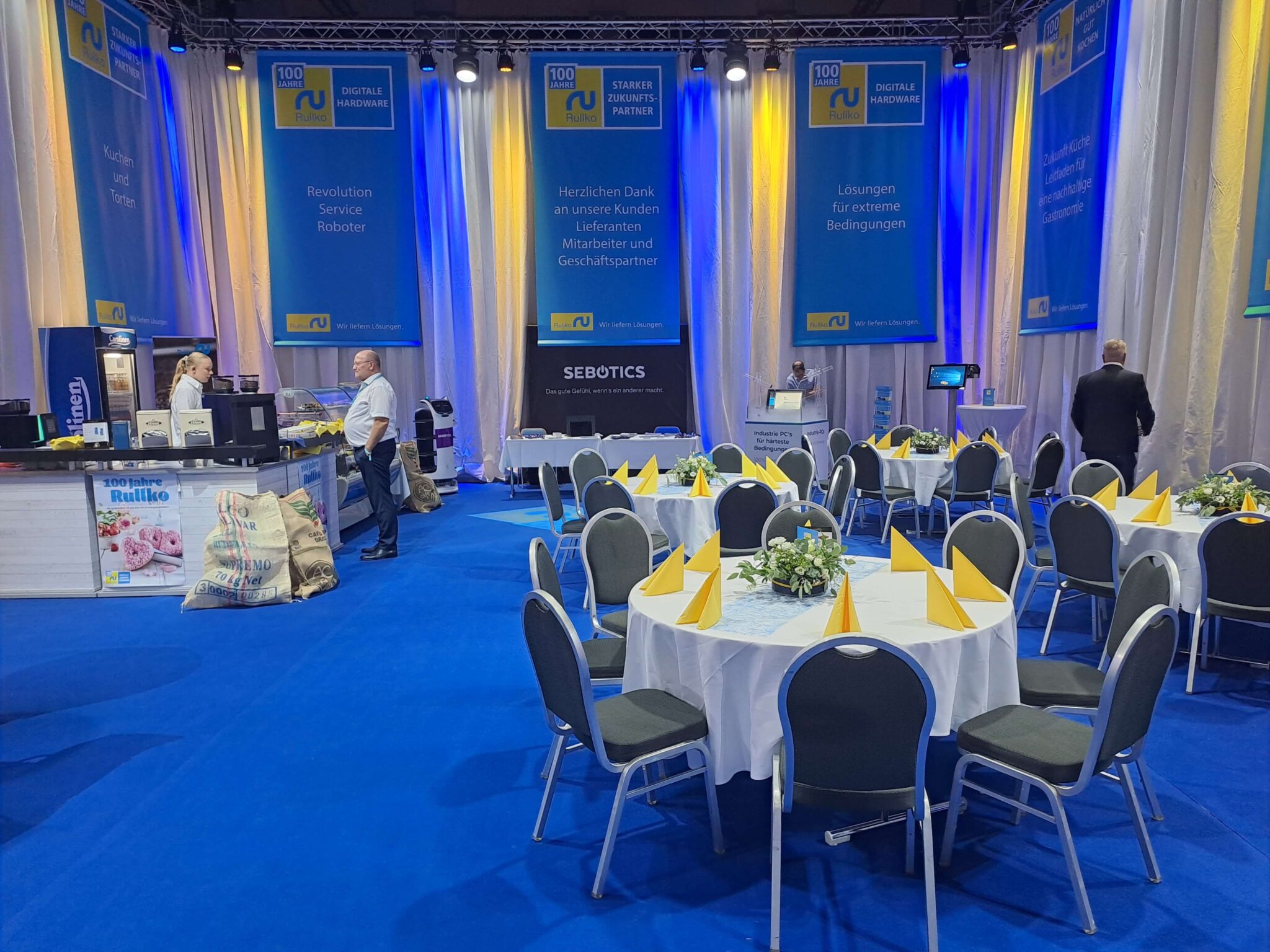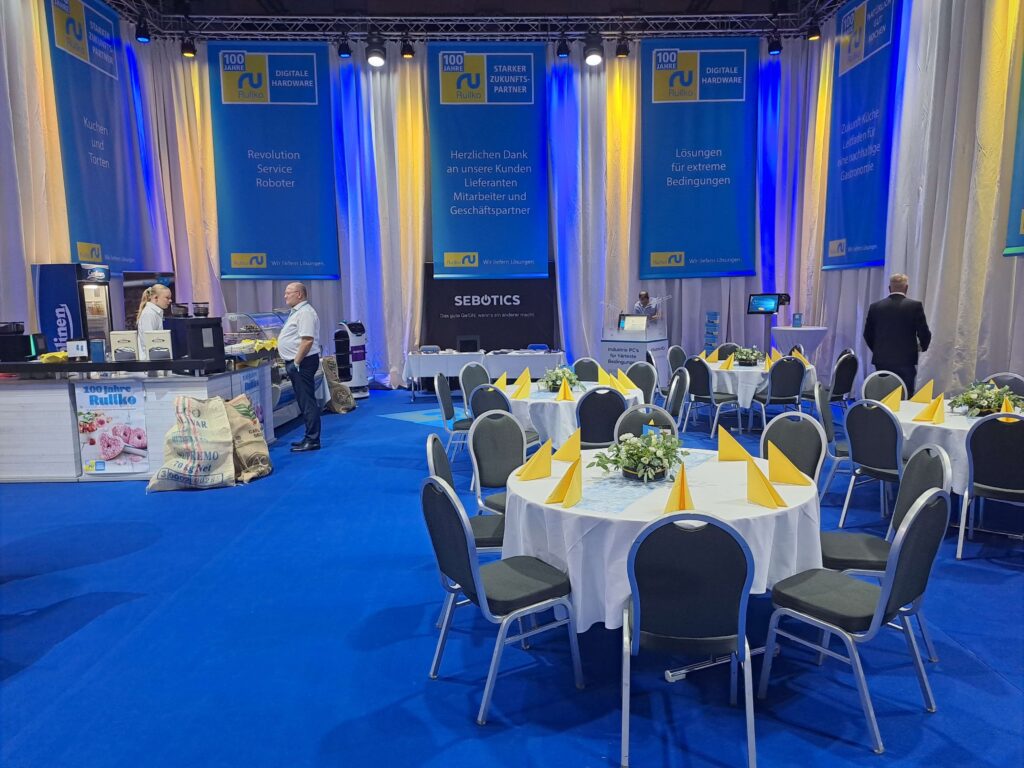 Positive feedback on BellaBot
Mr. Funk, co-organizer of the trade fair and representative of Rullko, is positive about the presence of the Sebotics robots at the trade fair: "The importance of innovation and technology in our industry is becoming increasingly important. I am grateful for the opportunity that BellaBot and its capabilities supported us at the event."
Successful day at the trade fair
At the end of a successful day at the trade fair, a large banquet was held. The visitors had the opportunity to relax and enjoy delicacies. This offered the perfect opportunity to toast an eventful day and discuss the impressions gained.
The Rullko anniversary trade fair was an outstanding event that highlighted the importance of innovation and technology in catering and gastronomy. With Sebotics and their impressive service robot as the highlight of the event, the potential of automation and digitalization was clearly demonstrated. Rullko remains true to its tradition as a reliable food supplier for communal catering and catering. At the same time, it relies on modern technologies to optimally support processes in companies.
The anniversary trade fair will undoubtedly be remembered, not least because of the appearance of "Bella" the service robot and Sebotics, which impressively represented the future of the industry.
With the free service robot configurator you can find out which robot is right for your company and receive a free offer for your individual requirements!