Vacuum cleaner in a class of its own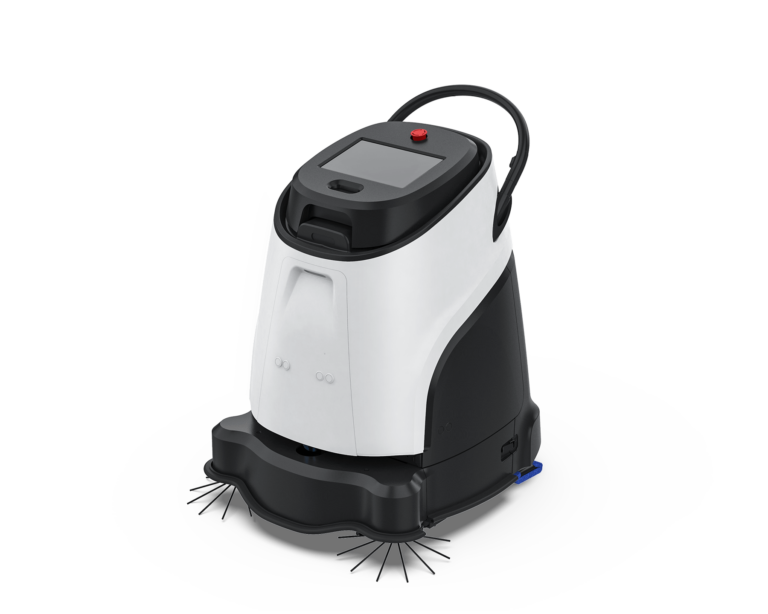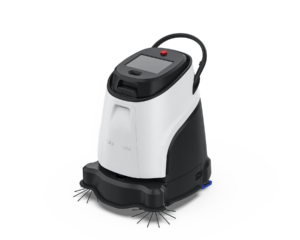 V40Pro, your expert in advanced robot vacuum cleaner technology! Our V40Pro is more than just a cleaning device - it is a powerful commercial robot vacuum designed specifically to meet the needs of hotels with narrow corridors and varying floor surfaces. With its innovative features including 3-in-1 cleaning, adaptable cleaning options for different floor surfaces and intelligent 3D cameras to automatically detect floor types, the V40Pro revolutionizes the way you experience cleaning. Immerse yourself in a world of effortless cleanliness and intelligent cleaning technology with V40Pro!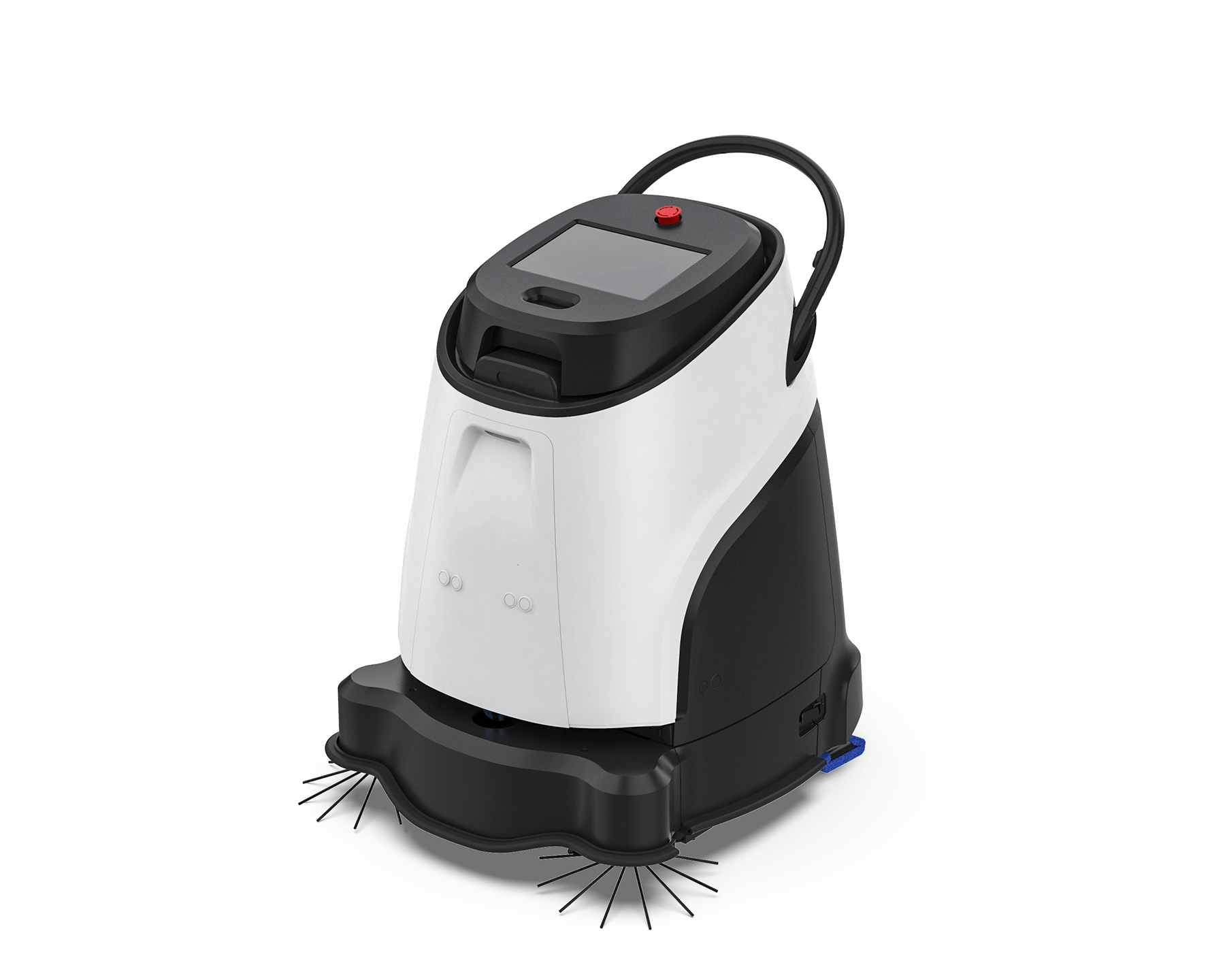 The V40Pro cleaning robot makes work easier everywhere
How much does a robot vacuum cleaner cost?
The full price for the V40Pro varies depending on the size of the operation and the country in which it is located. In our company, unlike other providers, we offer intensive advice and setup of the robot. We don't just send the robot and leave it to the customer to set it up. We are convinced that the vacuum cleaner robot can only be used perfectly and its added value can be fully exploited once it has been professionally set up by us.
Of course, there are no hidden additional costs with us. We are transparent about costs and offer our customers a fair price for our services. If you are interested in a V40Pro, please feel free to contact us and we will create an individual offer.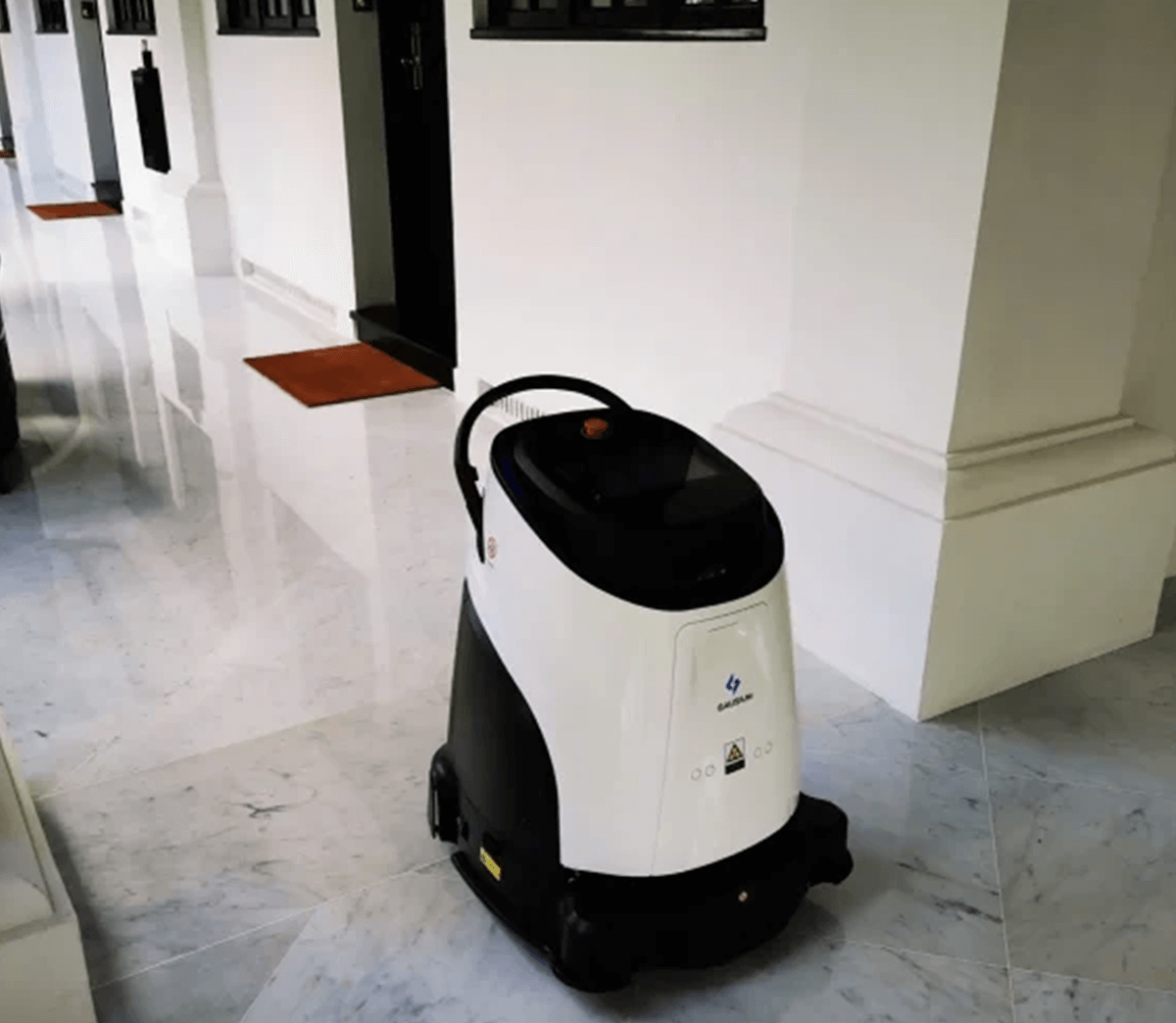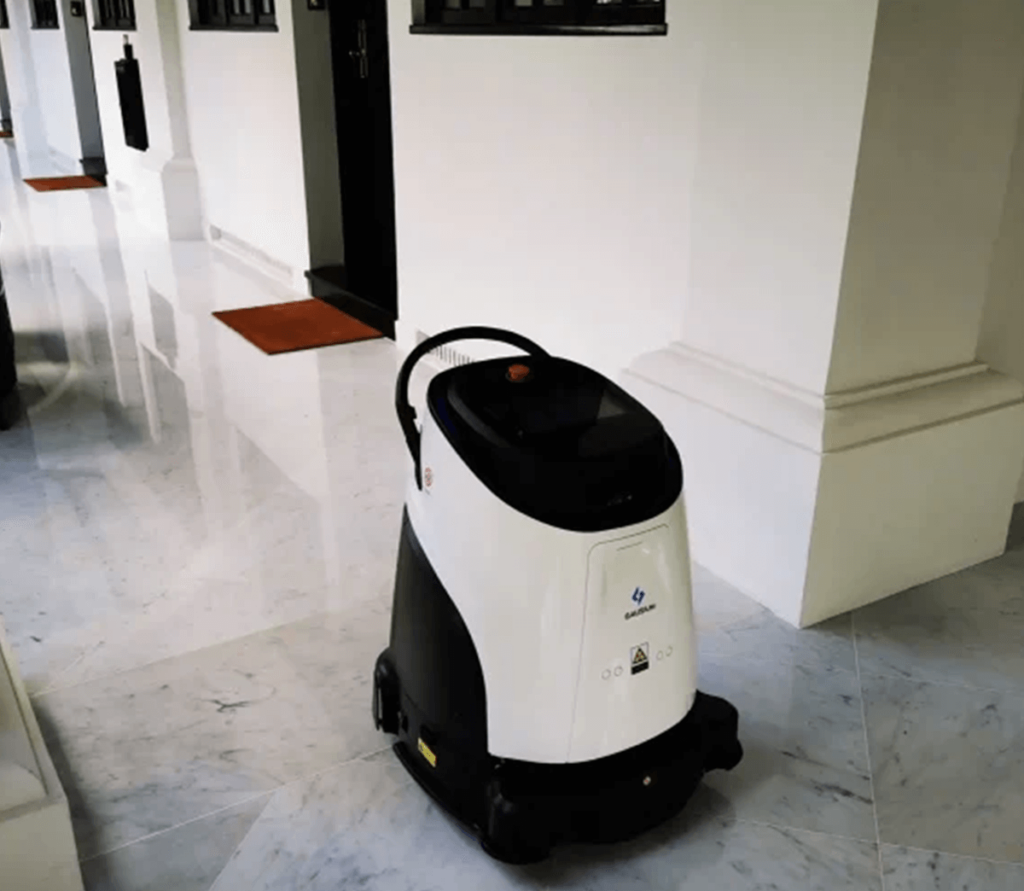 Experience a thorough and intensive cleaning
The V40Pro enables deep cleaning thanks to its side brushes and high-precision sensors that act at zero distance along the edges. With a powerful 24 KPA suction motor, it easily picks up fine dust and dirt. Equipped with an anti-static and highly elastic roller brush, it effectively penetrates the carpet fibers without causing damage. This automatic floor cleaner offers three suction modes to suit different carpet cleaning needs - be it light, medium or deep cleaning, the V40Pro handles them all with ease.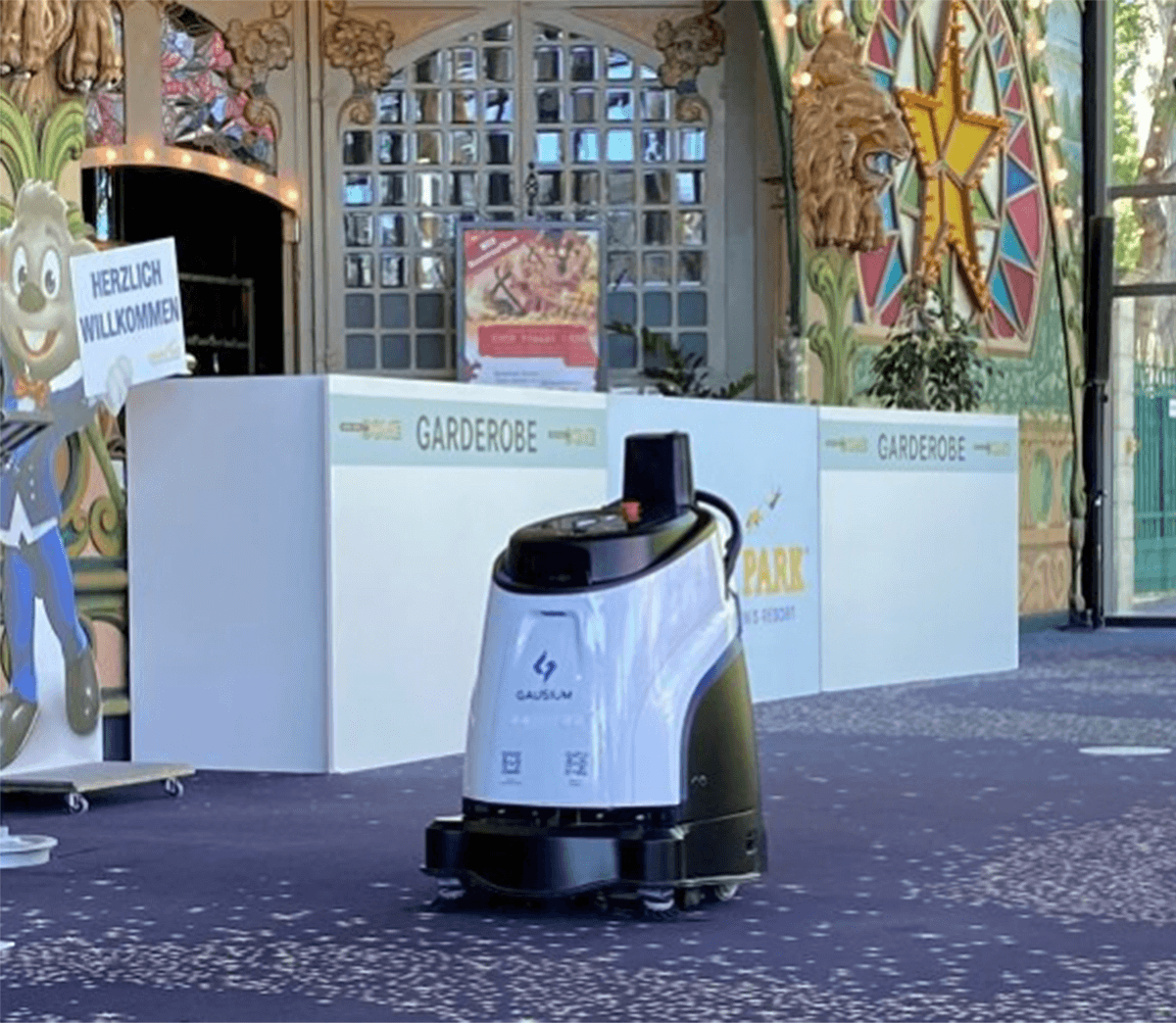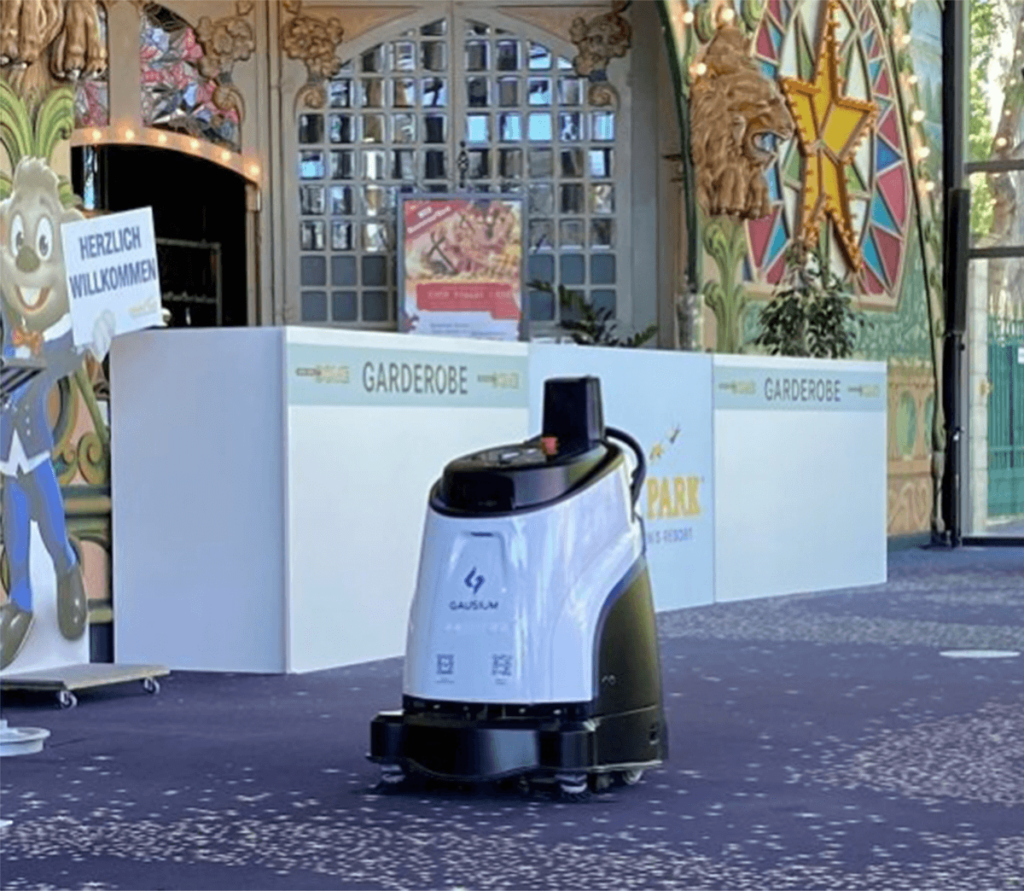 Optimize your workflows with V40Pro
The V40Pro simplifies cleaning significantly, without any human intervention. By detecting changes in the environment, it updates the map and redirects in real time - you don't have to stand by to prevent possible blockages. Thanks to the optional charging station, the robot charges its energy independently. It also offers remote access via the mobile app, allowing you to conveniently monitor and control your cleaning tasks from anywhere. Intelligent obstacle avoidance and rerouting, an easy-to-use mobile app for remote control and a docking station for automatic charging make the V40Pro a real time saver in your cleaning process.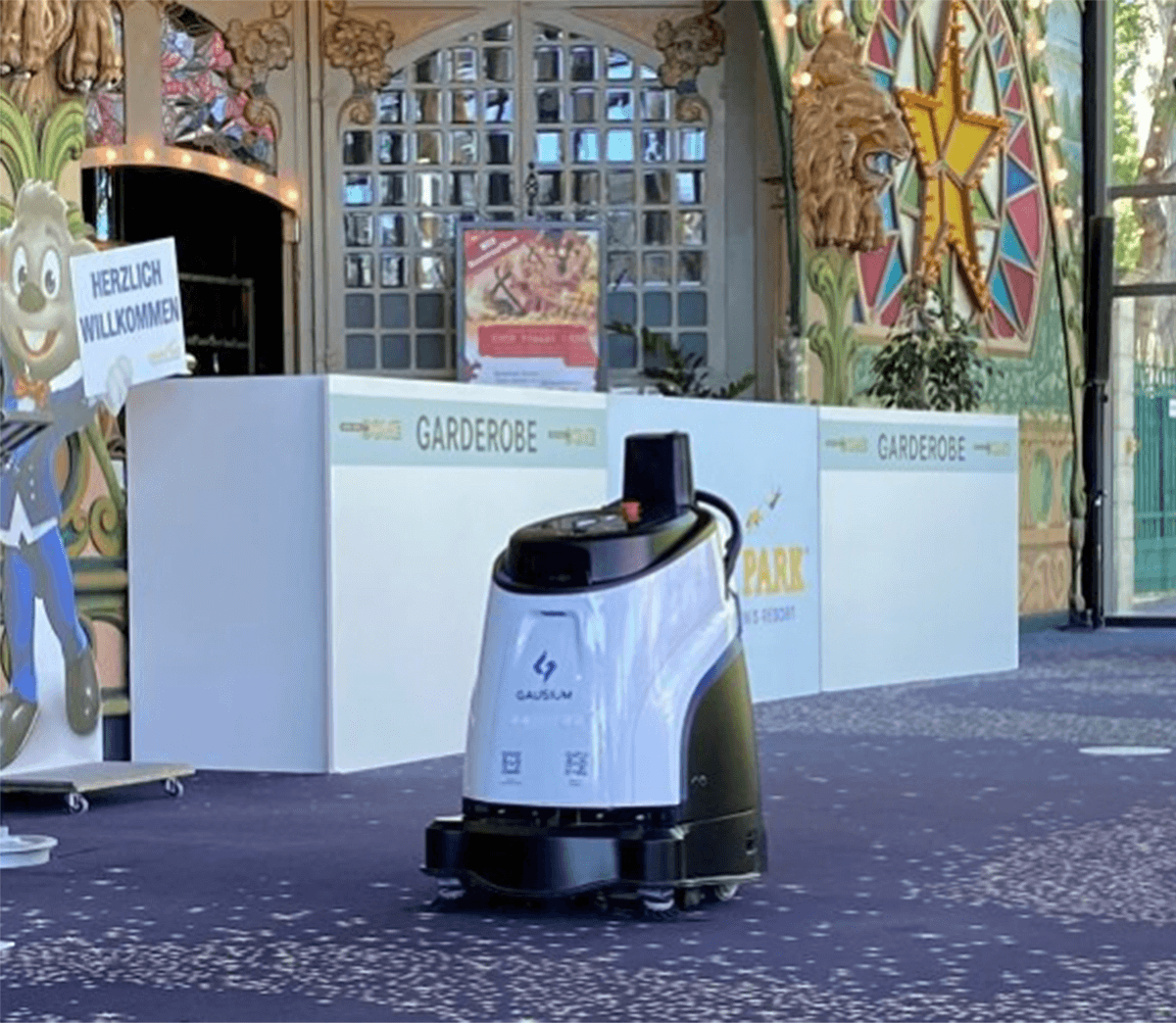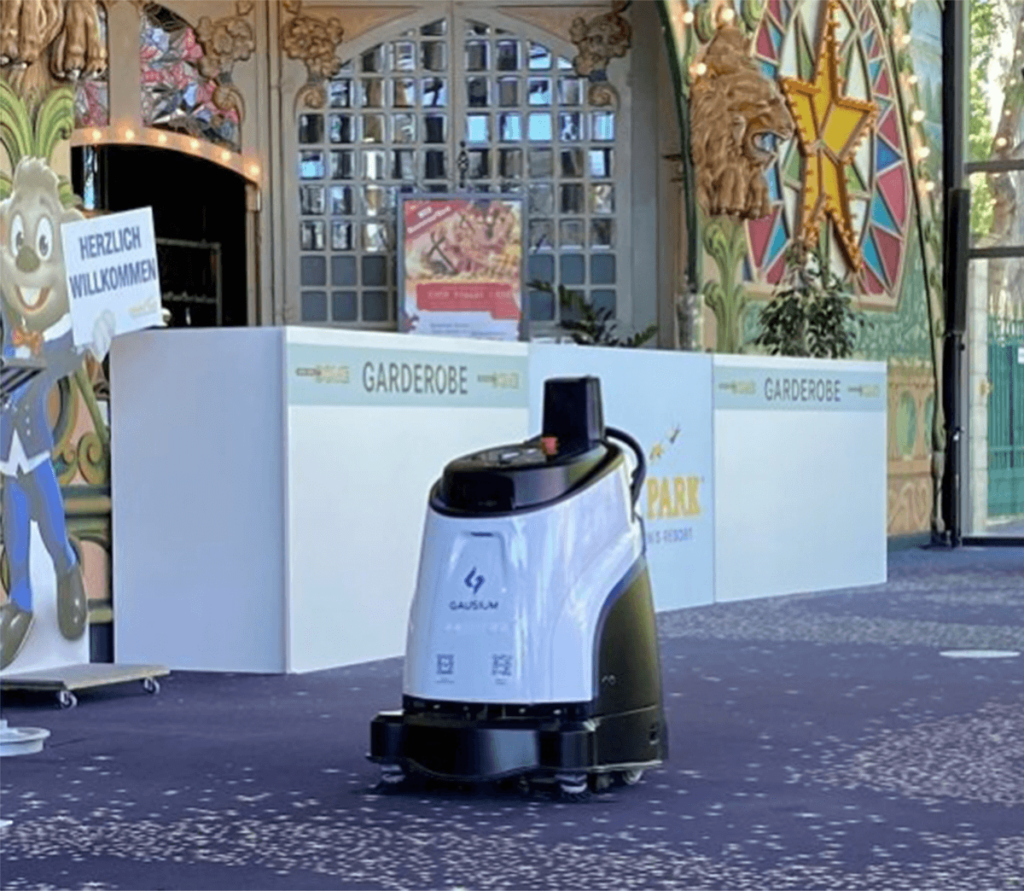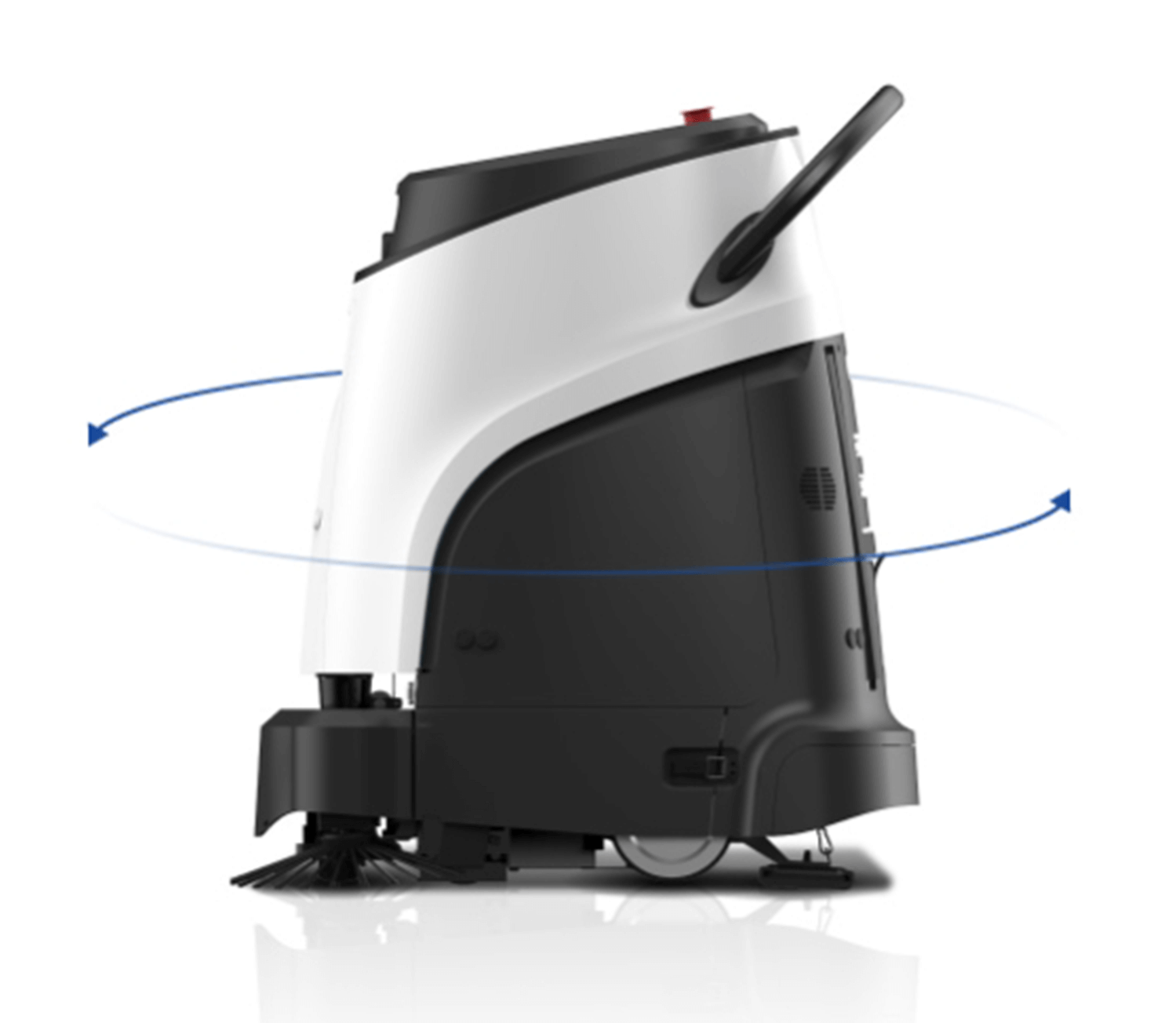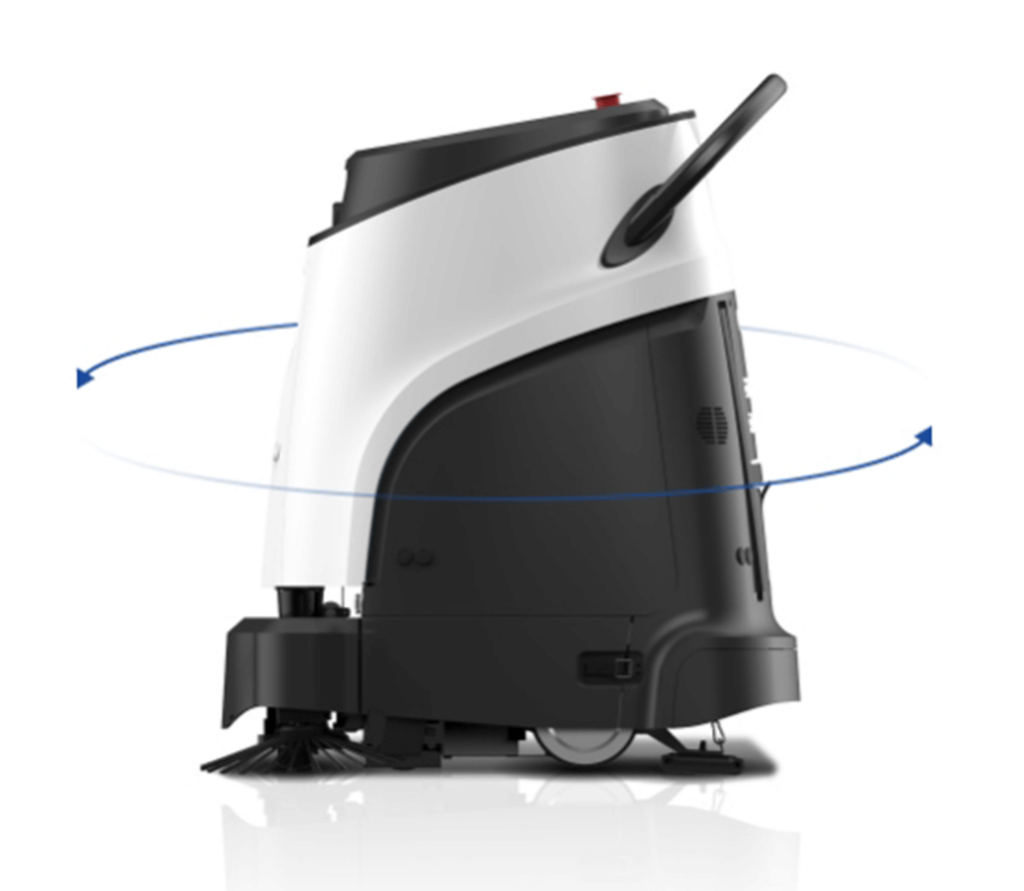 Give your cleaning routine that little something extra
The V40Pro is an ultimate multitasker that not only ensures spotless floors, but also creates a welcoming environment with a wonderful scent. An innovative multi-purpose diffuser kit can be easily attached to the automatic floor cleaner to purify, humidify the air or diffuse pleasant scents. Supported by the medical-grade H13 HEPA filter, the V40Pro effectively captures harmful particles and allergens, allowing you to experience the joy of breathing in purified air. Discover the versatility of the V40Pro with its multi-purpose diffuser kit and powerful H13 HEPA filter for refreshing and healthy indoor air.
Properties at a glance:
Versatile application: V40Pro impresses equally on hard floors, carpets and parquet. Its advanced features guarantee thorough cleaning and maximum efficiency.
Intelligent handle position detection: Our robot features an integrated handle that allows for a seamless transition between auto and manual modes. The ergonomic design makes transport a breeze, supported by an electric support system.
Zero distance on edges: Thanks to the side brush and high-precision sensors, the V40Pro cleans along the edges with a distance of zero centimeters. Tightest areas are no problem, and powerful edge cleaning guarantees maximum coverage.
Intelligent mapping and route planning: V40Pro offers a hassle-free mapping process via the mobile app. Its real-time localization and 3D environmental awareness enable precise navigation, while flexible route planning modes offer customizable cleaning schedules.
Discover the future of floor cleaning with V40Pro - where innovation meets lightness. Every centimeter counts, and V40Pro takes care of every single one. Enjoy a flawless cleaning experience, controlled by artificial intelligence and optimized for your needs.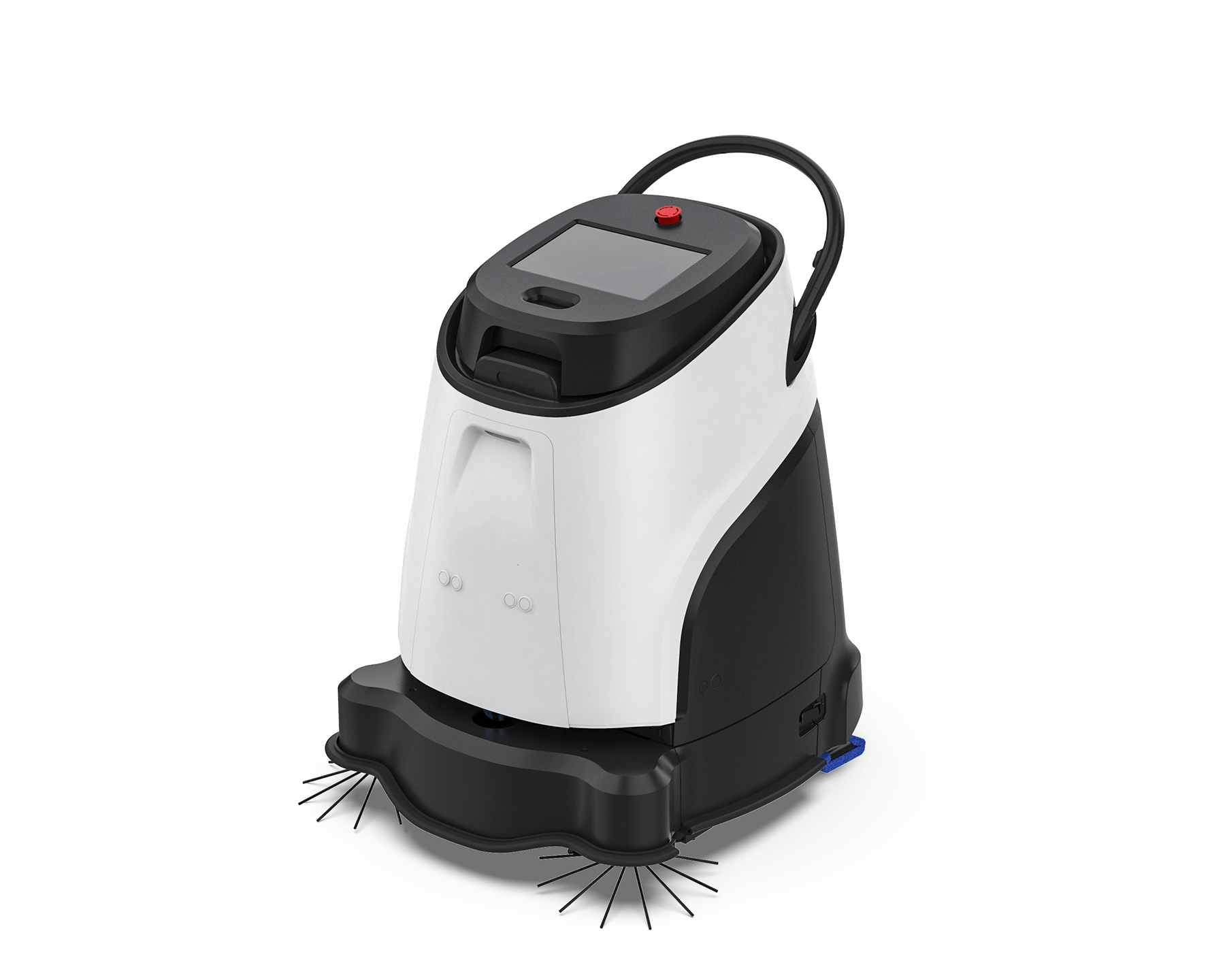 Min. passable width
870 mm
Battery life
3 – 18 hours depending on the setting
cleaning performance
max. 1200 m²/h
24 kpas
weight of the robot
93 kg.
dimensions of the machine
73 cm wide, 79 cm long, 90 cm high
Speed
max. 1 m/s, individually adjustable
With the free service robot configurator you can find out which robot is right for your company and receive a free offer for your individual requirements!
Frequently asked questions about V40Pro
Question: What cleaning functions does the V40Pro offer?

Answer: The V40Pro offers a 3-in-1 cleaning function that combines vacuuming, sweeping and dusting.

Question: Is the V40Pro suitable for different floor coverings?

Answer: Yes, the V40Pro is perfect for a variety of floor surfaces including hard floors, low pile carpets and shag carpets.

Question: Can the V40Pro clean along edges?

Answer: Absolutely! The V40Pro cleans along edges at zero distance thanks to its side brushes and high-precision sensors.

Question: How powerful is the V40Pro's suction?

Answer: The V40Pro features a powerful 24 KPA suction that effortlessly picks up fine dust and dirt.

Question: What air purification functions does the V40Pro offer?

Answer: The V40Pro features an H13 HEPA filter for medical-grade air purification.

Question: Does the V40Pro offer different vacuum modes for carpet cleaning?

Answer: Yes, the V40Pro offers three suction modes (light, medium, deep) to suit different carpet cleaning needs.

Question: Can the V40Pro also freshen the air?

Answer: Yes, with an optional diffuser kit, the V40Pro can purify, humidify the air or spread pleasant scents.

Question: How does the V40Pro's intelligent obstacle avoidance work?

Answer: The V40Pro has intelligent sensors that detect obstacles and redirect the robot in real time to avoid getting stuck.

Question: Is there a mobile app to remotely control the V40Pro?

Answer: Yes, the mobile app allows remote access, monitoring and control of the V40Pro from any location.

Question: How is the V40Pro charged?

Answer: The V40Pro can charge itself using the optional charging station.

Question: Is the V40Pro roller brush gentle on carpets?

Answer: Yes, the V40Pro's anti-static and highly elastic roller brush cleans deep into carpet fibers without causing damage.

Question: How often should the HEPA filter be changed?

Answer: The HEPA filter should be replaced approximately every 3 to 6 months depending on usage.

Question: Can the V40Pro update maps in real time?

Answer: Yes, the V40Pro updates the map in real time and adjusts its cleaning route accordingly.

Question: Does the V40Pro support voice control?

Answer: Yes, the V40Pro can also be controlled via voice command in conjunction with certain voice assistants.

Question: How loud is the V40Pro during operation?

Answer: The V40Pro is designed to operate quietly so as not to disturb those around you.
SLAM (SLAM (English Simultaneous Localization and Mapping; German Simultaneous positioning and mapping)) is a process in which the robot maps its environment and simultaneously determines its position. It is used to detect obstacles and thus supports autonomous navigation. Combined with the robot's intelligent software, it avoids any obstacle.
Further information on Wikipedia
How does the cooperation with Sebotics work?
Step 1: First conversation about your needs
The free service call is about giving us an insight into the situation and conditions in your company.
Our sales advisor is available to answer any questions you may have about the device. No matter whether you want general information or have very specific questions, our advisor knows the product. If you have already decided, the next steps will be clarified straight away. Of course we also give you time to think about it.
Step 2: What happens between conversation and delivery
Once you have decided on a robot, we only need a little information from you.
We also take care of everything official like delivery and warranty. Then all that's missing is your appointment for the joint introduction of the robot
Step 3: On-site introduction
With more technical knowledge you can get more out of robot operation. For example, we show how to save a new table plan in the operating robot or how to virtually divide the restaurant into several areas.
The aim of this introduction is clear: at the end of the day you will be familiar with all of the robot's functions. From now on you can work with the robot independently.
support phase
It is important to Sebotics that everything runs smoothly even after the handover. However, it is very important that we do not want to hide any costs here: after the handover you have all the important information and do not have to worry about hidden costs for updates or the like. If you have any questions or problems, you can of course always contact us.