Wet vacuum robot in a class of its own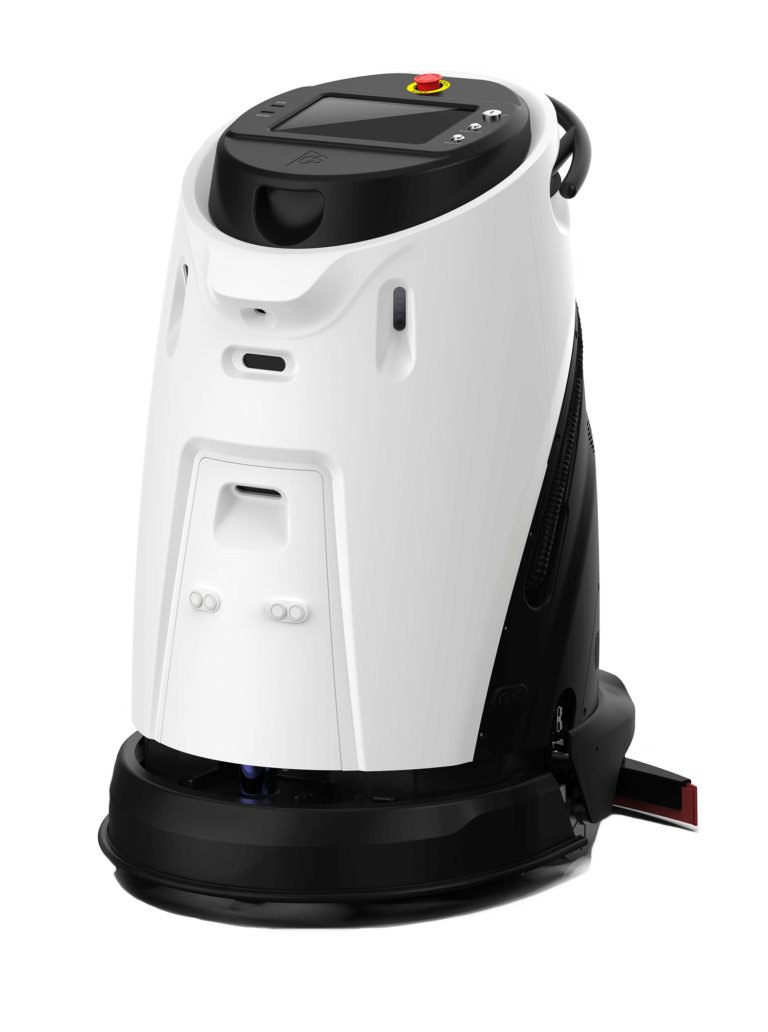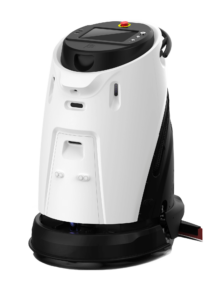 The S50Pro is more than just an autonomous cleaning robot - it embodies disruptive deep learning technology and redefines the standards for efficiency and sustainability. With integrated 2D LiDAR, 3D and RGB cameras, combined with advanced deep learning algorithms, the S50Pro provides unprecedented environmental awareness and makes advanced operational decisions in real time. From scrubbing to sweeping to dusting, this floor cleaning robot is revolutionizing the cleaning industry with its 3-in-1 functionality and innovative technologies like groundbreaking Auto Spot Cleaning and Intelligent Obstacle Avoidance.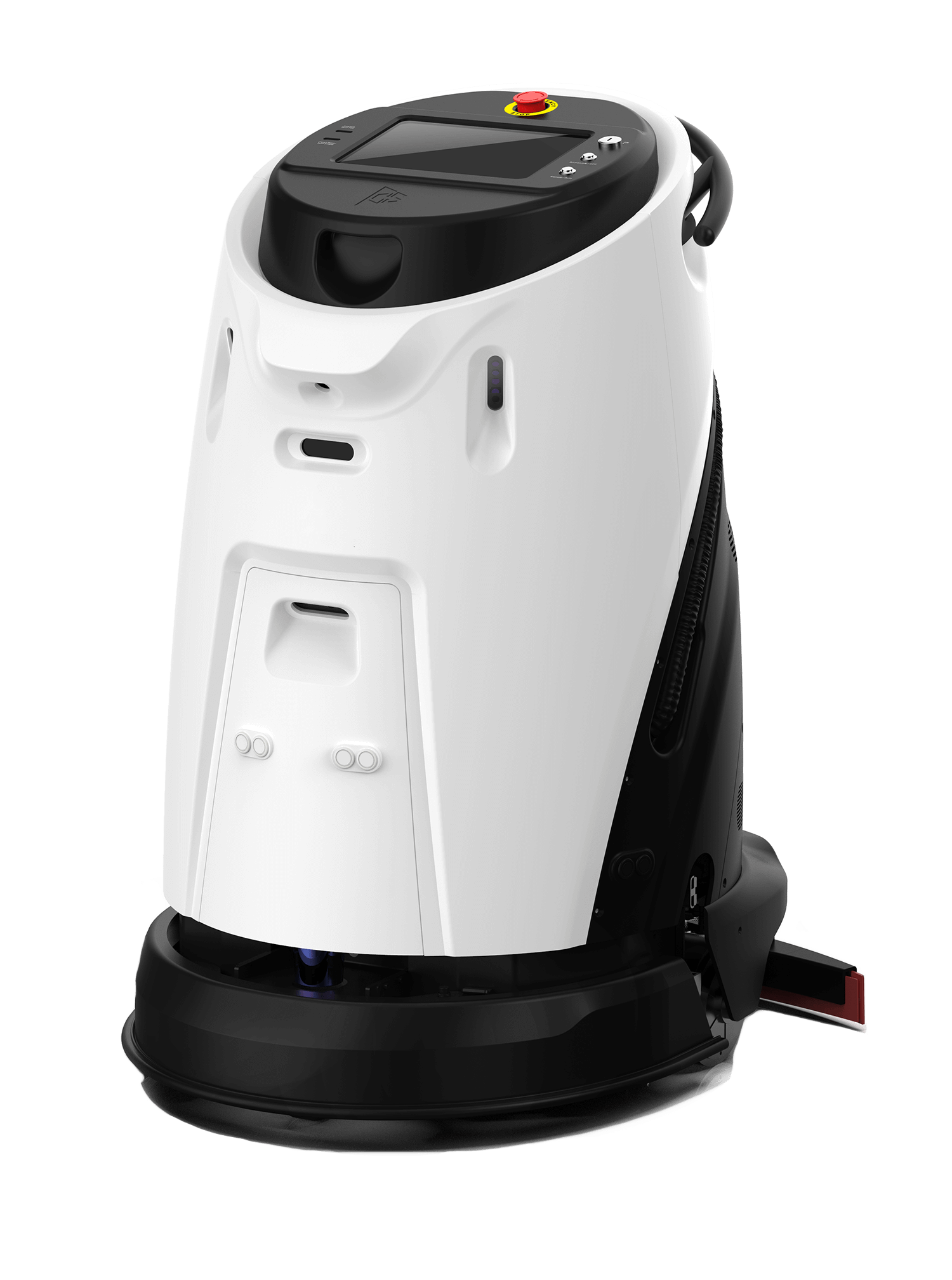 The S50Pro cleaning robot makes work easier everywhere
How much does a robot vacuum cleaner cost?
The full price for the S50Pro varies depending on the size of the operation and the country in which it is located. In our company, unlike other providers, we offer intensive advice and setup of the robot. We don't just send the robot and leave it to the customer to set it up. We are convinced that the vacuum cleaner robot can only be used perfectly and its added value can be fully exploited once it has been professionally set up by us.
Of course, there are no hidden additional costs with us. We are transparent about costs and offer our customers a fair price for our services. If you are interested in an S50Pro, please feel free to contact us and we will create an individual offer.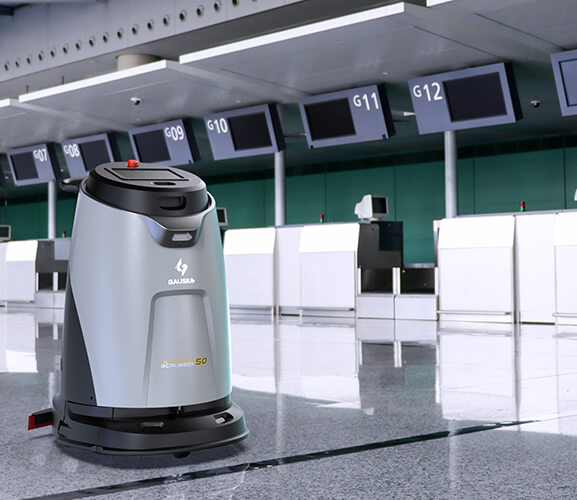 Optimizing your cleaning process:
The S50Pro revolutionizes your cleaning process by eliminating manual intervention. It dynamically detects changes in the environment, updates its map in real time and navigates independently without you having to be constantly on site to protect it from obstacles or blockages. Thanks to the optional workstation, the cleaning robot can fill up energy and water independently. The Gausium mobile app also allows you to monitor and control your cleaning tasks from any location. The intelligent obstacle avoidance and rerouting, the mobile remote control and the all-encompassing service workstation make cleaning easier than ever before.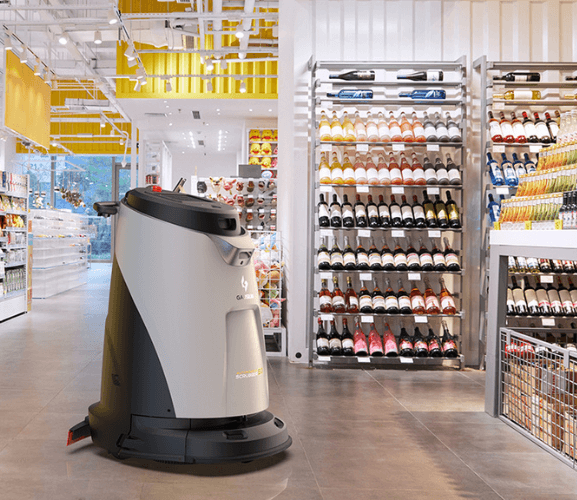 Designed for sustainability and resilience
The S50Pro stands for future-oriented sustainable development. Made from durable, easily recyclable materials, it sets standards in terms of environmental sustainability. The use of long-lasting LFP batteries with an impressive 2.000 cycle lifespan underlines our commitment to sustainable energy supply.
Additionally, the integrated water recycling filter system helps reduce fresh water consumption by around 80%. The automatic spot cleaning mode maximizes efficiency by only performing cleaning actions when necessary. This results in a significant reduction in water and energy consumption, supporting your environmental goals and making the S50Pro a responsible choice for sustainable cleaning solutions.
Long-lasting LFP batteries with 2.000 cycles. Efficient water-saving filter system integrated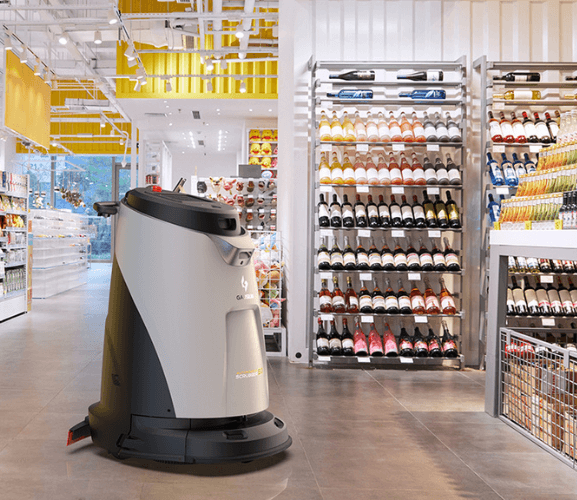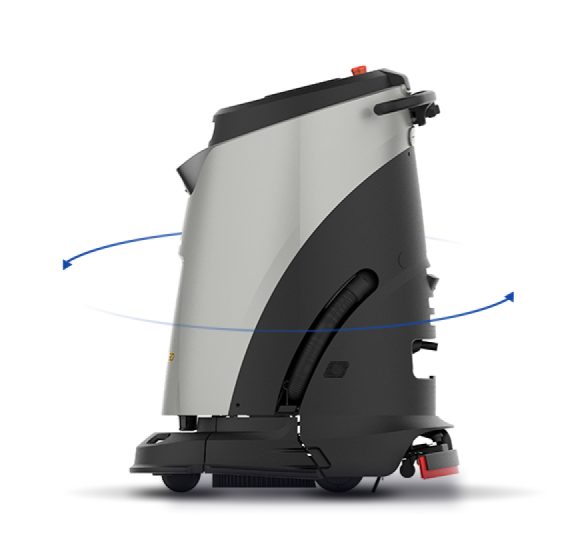 Intelligent and Adaptable:
The S50Pro sets new standards in efficiency and flexibility for an unparalleled cleaning experience. With a variety of path planning modes, it offers maximum flexibility in customizing your cleaning schedule. Its groundbreaking automatic spot cleaning mode instantly detects and eliminates stains before they spread across the entire floor. This results in an impressive up to 4x increase in efficiency as the robot only takes action when required. The S50Pro also informs the operator of contamination that is too large to be cleaned automatically.
The S50Pro's groundbreaking Auto Spot Cleaning enables impressive cleaning performance of up to 2.527 m²/h, allowing it to tackle even the most demanding cleaning tasks with ease. Welcome to an era of intelligent and flexible cleaning technology.
Properties at a glance:
Versatile application: S50Pro impresses equally on hard floors, carpets and parquet. Its advanced features guarantee thorough cleaning and maximum efficiency.
Intelligent handle position detection: Our robot features an integrated handle that allows for a seamless transition between auto and manual modes. The ergonomic design makes transport a breeze, supported by an electric support system.
Zero distance on edges: Thanks to the side brush and high-precision sensors, the V40Pro cleans along the edges with a distance of zero centimeters. Tightest areas are no problem, and powerful edge cleaning guarantees maximum coverage.
Intelligent mapping and route planning: S50Pro offers a hassle-free mapping process via the mobile app. Its real-time localization and 3D environmental awareness enable precise navigation, while flexible route planning modes offer customizable cleaning schedules.
Discover the future of floor cleaning with S50Pro - where innovation meets lightness. Every centimeter counts, and S50Pro takes care of each one. Enjoy a flawless cleaning experience, controlled by artificial intelligence and optimized for your needs.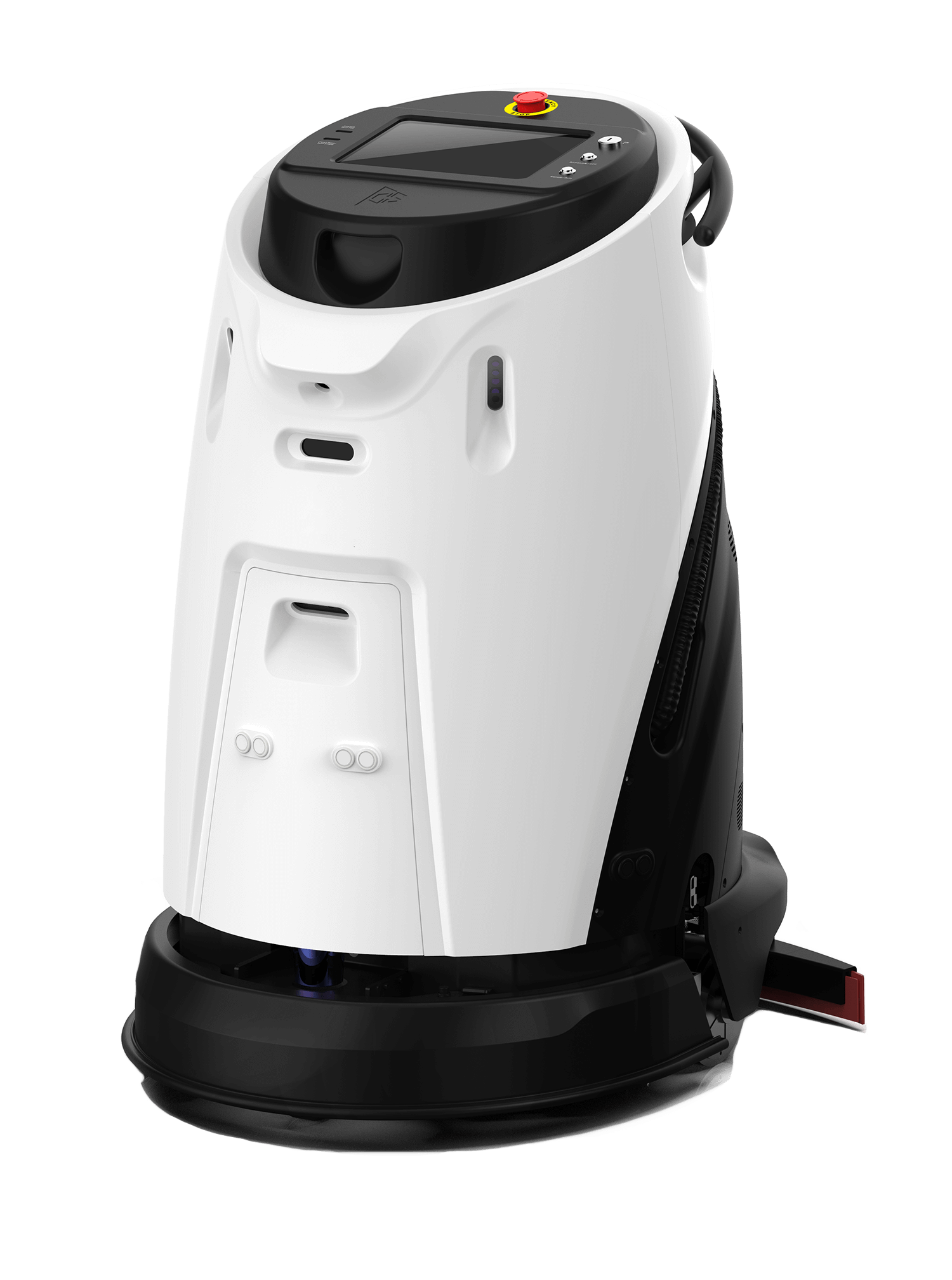 Min. passable width
900 mm
Battery life
3 – 8 hours depending on the setting
cleaning performance
max. 1490 m²/h
dimensions of the machine
700 cm wide, 810 cm long, 107 cm high
Speed
max. 0.9 m/s, individually adjustable
With the free service robot configurator you can find out which robot is right for your company and receive a free offer for your individual requirements!
Frequently asked questions about S50Pro
1. How does S50Pro Auto Spot Cleaning work?
The S50Pro scans floor cleanliness in real time and automatically performs spot cleaning when debris or stains are detected. This enables up to a 4-fold increase in efficiency.
2. What cleaning performance does the S50Pro offer?
With a disc brush it reaches up to 1.490 m²/h and with a roller brush and side brushes an impressive 2.527 m²/h.
3. How does the S50Pro reduce fresh water consumption?
Through a 5-stage filter system, the S50Pro enables water recycling and reduces fresh water consumption by an impressive 80%.
4. Is there a manual mode for the S50Pro?
Yes, the S50Pro offers an ergonomic manual mode for easy manual operation.
5. What flexibility does the S50Pro offer in path planning?
The S50Pro offers a variety of path planning modes to flexibly adjust the cleaning plan.
6. How does remote control via the Gausium mobile app work?
The mobile app allows remote access that allows you to monitor and control the cleaning task from anywhere.
7. What are the benefits of the S50Pro's long-lasting LFP battery?
The S50Pro's LFP batteries have a lifespan of 2.000 cycles, ensuring sustainable energy supply.
8. In which mode does the S50Pro detect dirt?
The S50Pro sends messages to the operator when it encounters debris that is too large to clean.
9. How can the S50Pro refill electricity and water independently?
With the optional workstation, the S50Pro can autonomously refill electricity and water.
10. Is the S50Pro environmentally friendly?
Yes, the S50Pro is made from durable, easy-to-recycle materials and helps reduce water and energy consumption through its efficient operation.
11. How does the S50Pro's intelligent obstacle avoidance work?
The S50Pro has intelligent sensors that detect obstacles and redirect the robot in real time to avoid collisions.
12. Is the S50Pro suitable for large areas?
Yes, with impressive cleaning performance, the S50Pro is ideal for large areas up to 2.527 m²/h.
13. Can the S50Pro be used on different floor surfaces?
Yes, the S50Pro is versatile and suitable for different floor surfaces.
14. How easy is it to maintain the S50Pro?
Maintenance of the S50Pro is simple and efficient, and the robot sends messages to the operator when necessary.
15. How does the S50Pro contribute to sustainable development?
Through the use of durable materials, a water-saving filter system and efficient operation, the S50Pro contributes to sustainable development.
SLAM (SLAM (English Simultaneous Localization and Mapping; German Simultaneous positioning and mapping)) is a procedure in which the robot maps its surroundings and at the same time determines its location. It is used to detect obstacles and thus supports autonomous navigation. Combined with the intelligent software of the BellaBot, it avoids every obstacle.
Further information on Wikipedia
How does the cooperation with Sebotics work?
Step 1: First conversation about your needs
The free service call is about giving us an insight into the situation and conditions in your company.
Our sales advisor is available to answer any questions you may have about the device. No matter whether you want general information or have very specific questions, our advisor knows the product. If you have already decided, the next steps will be clarified straight away. Of course we also give you time to think about it.
Step 2: What happens between conversation and delivery
Once you have decided on a robot, we only need a little information from you.
We also take care of everything official like delivery and warranty. Then all that's missing is your appointment for the joint introduction of the robot
Step 3: On-site introduction
The Bella serving robot is operated via a touchpad.

However, with more technical knowledge you can also get more out of the robot operation. For example, we show how to save a new table plan in the operating robot or how to virtually divide the restaurant into several areas.
The aim of this introduction is clear: at the end of the day you will be familiar with all of the robot's functions. From now on you can work with the robot independently.
support phase
It is important to Sebotics that everything runs smoothly even after the handover. However, it is very important that we do not want to hide any costs here: after the handover you have all the important information and do not have to worry about hidden costs for updates or the like. If you have any questions or problems, you can of course always contact us.