Cleaning robots for everything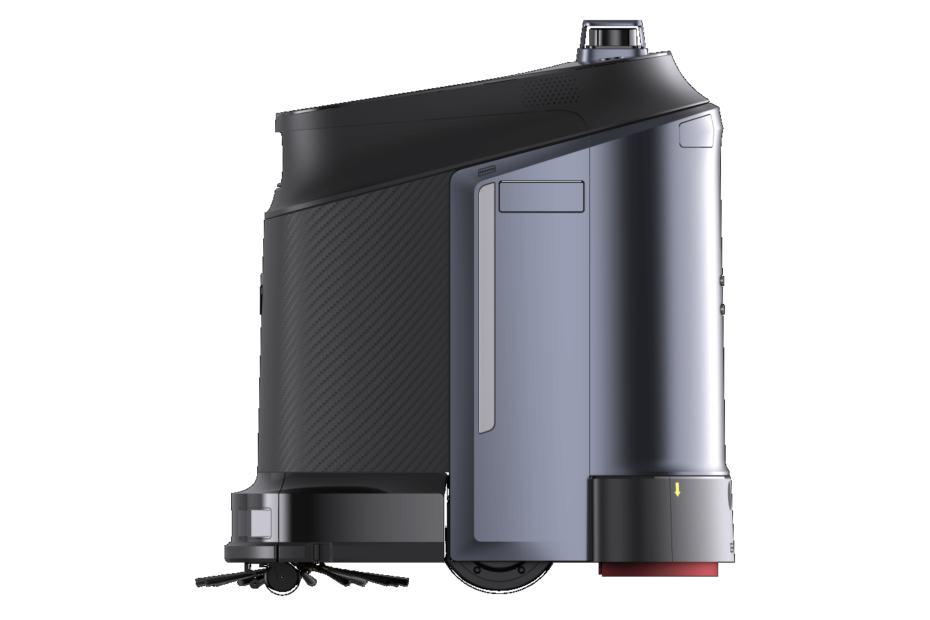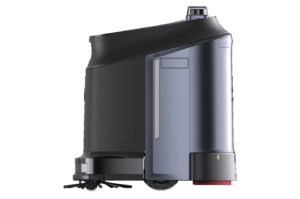 Phantas presents itself as a pioneering floor cleaning robot in the commercial sector. With its impressive versatility and usability, it effortlessly traverses rooms with a wide variety of floor coverings. Its advanced features are manifested in 4 floor cleaning modes that give it unmatched effectiveness. Regardless of whether it is hard or soft floors, Phantas sets standards in professional cleaning technology.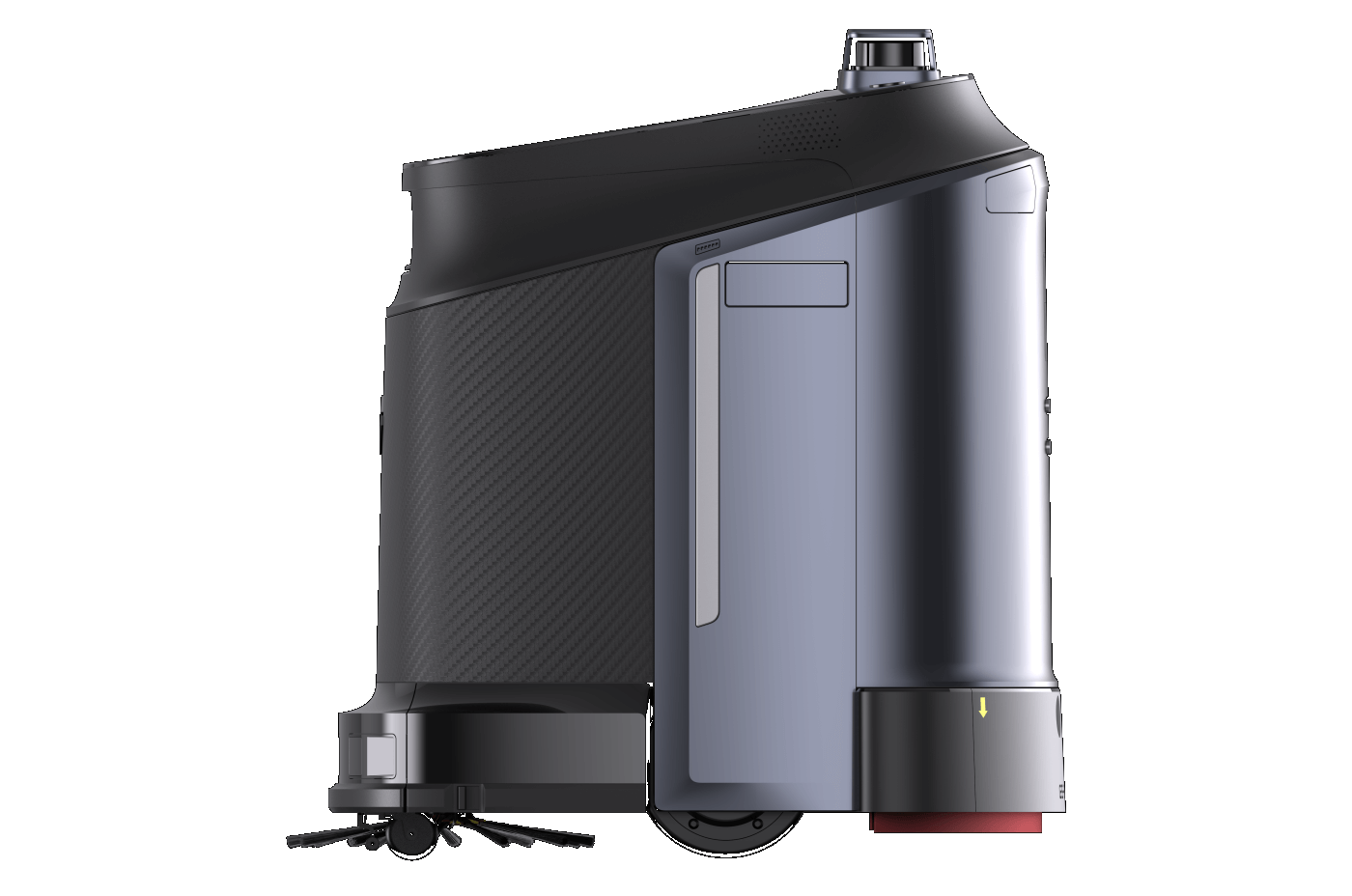 The Phantas cleaning robot makes work easier everywhere
Washing, vacuuming, pushing and sweeping - 4 in one
The Phantas comes with one Charging Station linked to minimize human intervention during operation. It has self-service functions and can connect to the docking station independently. For additional convenience, an optional water tank truck is available to save you the hassle of refilling water.
How much does a Phantas cost?
The complete price for the Phantas varies depending on the size of the company and the country in which it is located. In our company, unlike other providers, we offer intensive advice and setup of the robot. We don't just send the robot and leave it to the customer to set it up. We are convinced that the Phantas can only be used perfectly and its added value fully exploited when it has been professionally set up by us.
Of course, there are no hidden additional costs with us. We are transparent about costs and offer our customers a fair price for our services. If you are interested in a Phantas, please feel free to contact us and we will create an individual offer.
Improving efficiency by 4x*
Phantas integrates the innovative Auto Spot Cleaning function into its path planning. In this mode, the robot continuously analyzes the cleanliness of the surrounding floor and independently carries out spot cleaning when it detects contamination. If it encounters larger waste that cannot be removed automatically, the robot informs the operator via the app. By targeted cleaning only in necessary areas, Phantas achieves an impressive increase in efficiency of up to 400% while significantly reducing the consumption of water, energy and chemicals.
Over-the-air (OTA) updates
Phantas is seamlessly connected to the cloud platform to receive over-the-air updates. These free and easy updates provide access to new features and ongoing innovations so your robot is always up to date.
Remote maintenance center
The Remote Maintenance Center provides XNUMX/XNUMX cloud-based diagnostics and troubleshooting for your Phantas. Our team is standing by to ensure your machine is functioning optimally, even remotely. This ensures efficient maintenance and minimizes downtime.
Properties at a glance:
Versatile application: Phantas impresses equally on hard floors, carpets and parquet. Its advanced features guarantee thorough cleaning and maximum efficiency.
Intelligent handle position detection: Our robot has an integrated handle with handle position detection, allowing a seamless transition between auto and manual modes. The ergonomic design makes transport a breeze, supported by an electric support system.
Compact and powerful: Phantas is probably the smallest commercial floor cleaning robot on the market. Its compact size allows it to easily navigate narrow aisles and thoroughly clean even areas under tables.
Zero distance on edges: Thanks to the side brush and high-precision sensors, Phantas cleans along the edges with a distance of zero centimeters. Tightest areas are no problem, and powerful edge cleaning guarantees maximum coverage.
Intelligent mapping and route planning: Phantas offers a hassle-free mapping process via the mobile app. Its real-time localization and 3D environmental awareness enable precise navigation, while flexible route planning modes offer customizable cleaning schedules.
Discover the future of floor cleaning with Phantas – where innovation meets ease. Every centimeter counts, and Phantas takes care of every single one. Enjoy a flawless cleaning experience, controlled by artificial intelligence and optimized for your needs.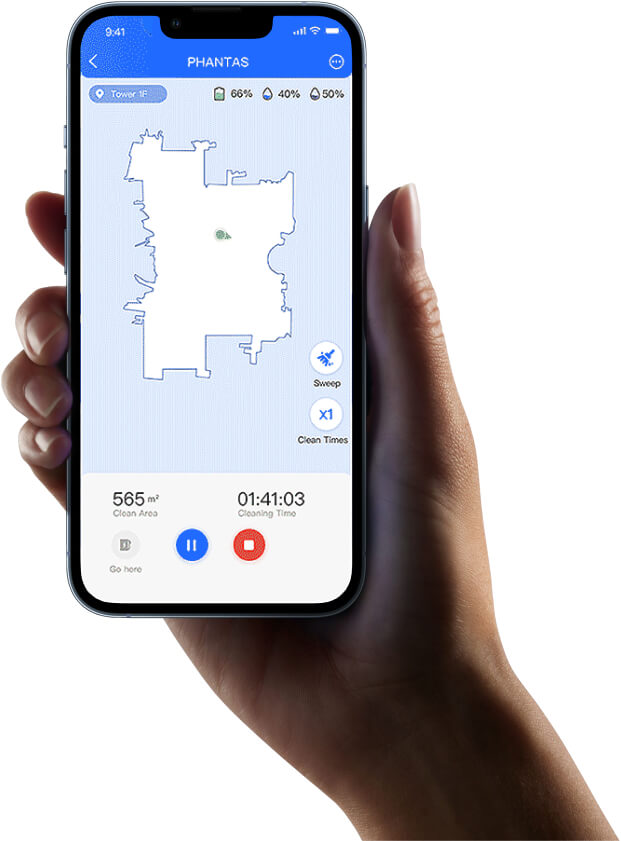 Control via smartphone
Mobile app – your mobile cleaning control
With the app you have full control over floor cleaning from anywhere and at any time. This app offers a wide range of features including map editing, remote control, task scheduling and detailed data reports.
Map editing
Customize your floor map using the app by setting up virtual walls or no-go zones to prevent cleaning of restricted areas.
Remote control
Activate, pause or stop cleaning tasks conveniently remotely via your smartphone.
task Scheduler
Set cleaning tasks directly in the app and the robot starts automatically at the scheduled time.
Data reporting
Get detailed operational metrics reports and charts with historical statistics through the app. These data insights enable informed management decisions and optimize your robot's performance.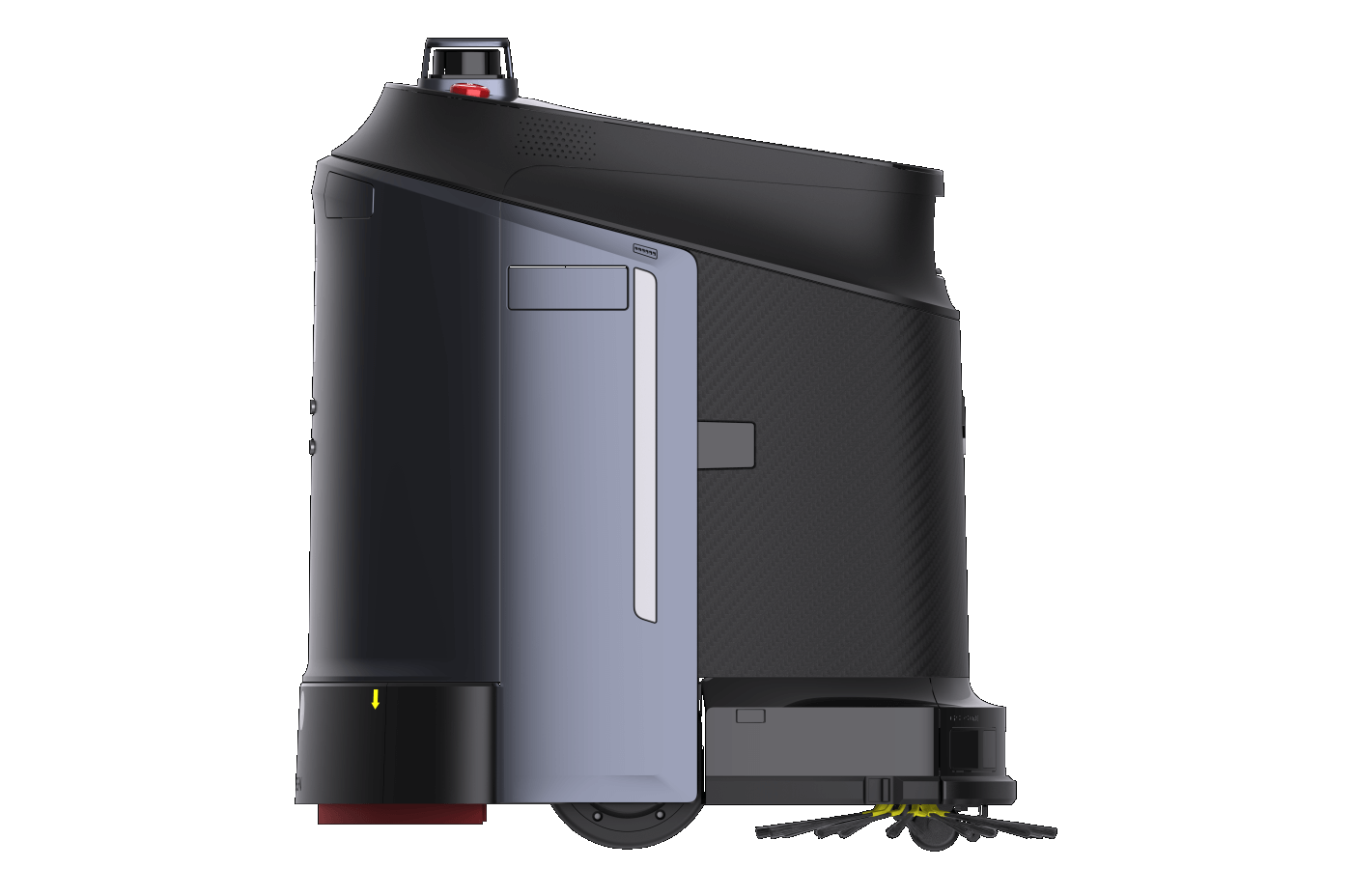 Loading capacity
Up to 40 kg, 10 kg/shelf
Two plates per shelf
Battery life
5 – 10 hours depending on the setting
cleaning performance
400 - 700 m² / h
weight of the robot
46 kg.
dimensions of the machine
54 cm wide, 44 cm long 61,7 cm high
Speed
0,5 -1,2 m/s, individually adjustable
With the free service robot configurator you can find out which robot is right for your company and receive a free offer for your individual requirements!
Frequently asked questions about Phantas
1. What floor coverings is the Phantas suitable for?
Phantas is extremely versatile and is equally suitable for cleaning hard floors, carpets and parquet floors. Its advanced cleaning features ensure optimal results on various surfaces.
2. What cleaning modes does the Phantas offer?
The Phantas robot has 4 floor cleaning modes that can be flexibly adapted to different requirements. From thorough cleaning to selective intensive cleaning, Phantas offers everything.
3. How does intelligent handle position detection work?
The Phantas' integrated handle allows for a seamless transition between auto and manual modes. The handle position detection ensures an ergonomic design and enables effortless transport with the help of the electric support system.
4. Can the Phantas clean in tight areas?
Absolutely! Due to its compact size, Phantas is able to navigate narrow aisles and clean areas under tables. Thanks to the side brush and high-precision sensors, it can even work as close as 0cm to edges.
5. How is mapping and route planning done?
Phantas offers a hassle-free mapping process via the mobile app. With real-time localization and 3D environmental perception, it dynamically updates the map. Flexible route planning allows for different path planning modes for a customizable cleaning schedule.
6. Can the Phantas be operated via voice control?
Yes, the Phantas supports intelligent voice control for added convenience. Enjoy smooth operation with intuitive buttons and an ergonomic handle design.
7. How strong is the Phantas?
The Phantas robot proves its strength with the handle, which can withstand forces of up to 1.000 N and withstand over 10.000 opening and closing cycles.
8. How capable of learning is the Phantas when cleaning?
Using AI-controlled technology, the Phantas learns during the cleaning process. Its hassle-free mapping function and real-time localization ability make it a smart cleaning assistant.
9. What innovations does the Phantas offer?
The Phantas robot combines innovation and lightness. With its intelligent design, innovative cleaning modes and impressive cleaning performance, it sets new standards for commercial floor cleaning robots.
Discover the future of floor cleaning with Phantas and find answers to your most important questions here.
SLAM (SLAM (English Simultaneous Localization and Mapping; German Simultaneous positioning and mapping)) is a process in which the robot maps its environment and simultaneously determines its position. It is used to detect obstacles and thus supports autonomous navigation. Combined with the robot's intelligent software, it avoids any obstacle.
Further information on Wikipedia
How does the cooperation with Sebotics work?
Step 1: First conversation about your needs
The free service call is about giving us an insight into the situation and conditions in the restaurant.
Our sales advisor is available to answer all your questions about the robot. Regardless of whether you want general information about our gastro robot or have very specific questions about your restaurant, our consultant knows all about the product. If you have already decided, the next steps will be clarified straight away
Step 2: What happens between conversation and delivery
Once you have decided on a robot, we only need a little information from you.
We also take care of everything official like delivery and warranty. Then all that's missing is your appointment for the joint introduction of the robot
Step 3: On-site introduction
With a little more technical knowledge, you can get more out of the robot operation. For example, we show how to save a new table plan in the operating robot or how to virtually divide the restaurant into several areas.
The aim of this introduction is clear: at the end of the day you will be familiar with all of the robot's functions. From now on you can work with the robot independently.
support phase
It is important to Sebotics that everything runs smoothly even after the handover. However, it is very important that we do not want to hide any costs here: after the handover you have all the important information and do not have to worry about hidden costs for updates or the like. If you have any questions or problems, you can of course always contact us.
If there is minor damage to plastic parts, you can report everything via Sebotics. We will ensure that the spare parts for your robot are delivered as quickly as possible.