An innovative culinary excursion with the BellaBot
Premiere for the service robot BellaBot at the The5 opening
With a glamorous opening, the pop-up restaurant on the banks of the Limmat in Zurich invited guests on a culinary, innovative gourmet journey through autumn for the fourth time.
Five star chefs presented delicacies specially created for the event to a well-known audience. Because for the first time in the game: service robot BellaBot.
The light-emitting «The5-Dome», specially designed for the event, with its virtual show interludes projected onto the dome ceiling for each individual course of the menu, and the matching stories of how they came about, inspired everyone from the first to the last minute.
The ingenious creations of the star chefs Silvia Manser, Stefan Wiesner, Patrick Mahler, Cristina Bowerman and René Frank provided unforgettable culinary delights.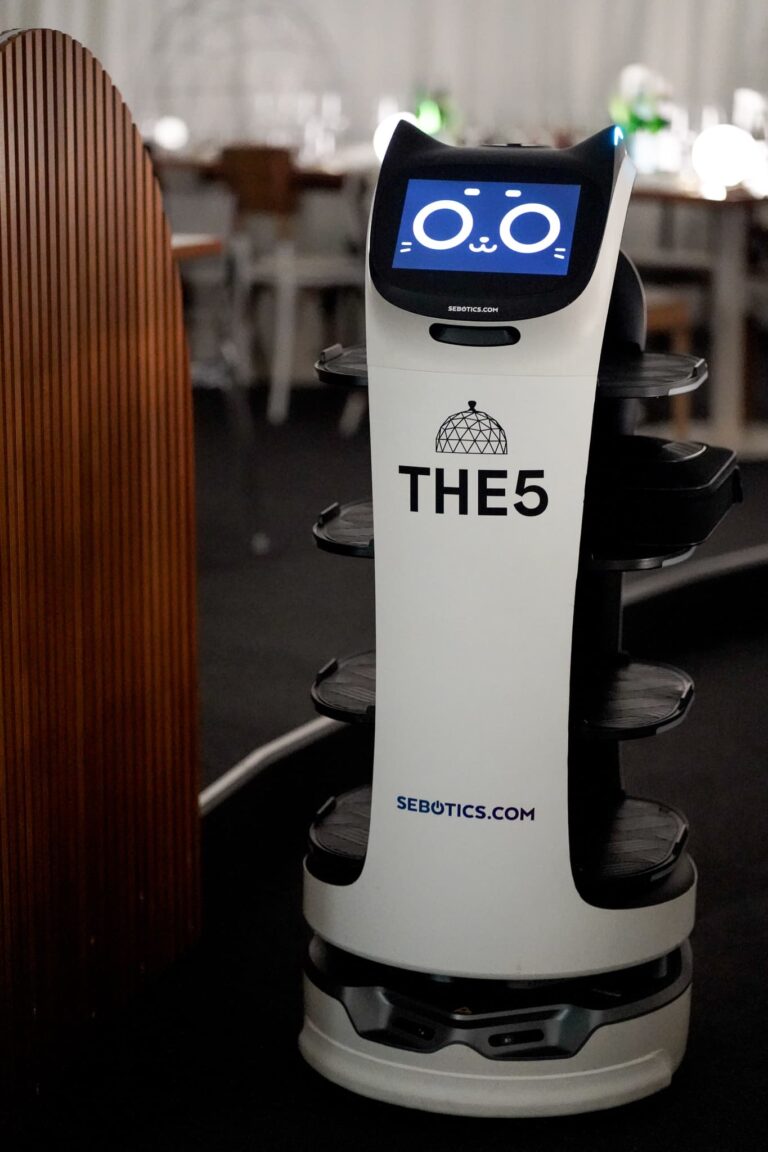 A glimpse into the future offered not only the light show and served dishes. The likeable, technical service assistants from Sebotics also hovered back and forth between the tables with modern grace.
The service robots unobtrusively supported the service personnel. 'There may have been moments of confusion here and there. Which, however, quickly gave way to real enthusiasm. For some, the BellaBot became a photo model and complemented the opening evening with an experience for the guests," says Thomas Holenstein, CEO of Sebotics. The little service robots have also found friends among the star chefs who mingled with the guests in the hall.
Tickets available now
The event is organized by Fred Tschanz AG and offers a menu selection between "plant-based" or "classic" and a suitable wine accompaniment.
"The5 – 360° Dining Experience" will take place from November 09th to December 18th, 2022 at Geroldstrasse 15a in 8005 Zurich.
Tickets can be booked via the The5 website: https://the5.ch