The combination of Italian food culture with the American way of life - the concept of the restaurant SAM'S Pizza Land looks back on a long history of success.
After the complete renovation in Emmenbrücke, the restaurant shines in a modern and cozy ambience.
But that's not all - the service team has a new helper with the service robot KittyBot found. The robot is equipped with the latest technology and can navigate independently and recognize obstacles. With its help, the service team members can concentrate on the essentials - providing the guests with a fantastic experience. The employees affectionately call their KettyBot "Sami".
"We are very proud to be able to present our new concept," says Wolfgang Mock, the owner of Sam's Pizza Land. "Our goal was to offer our guests an aussto offer exceptional experience and we think we can with the new design and our new team member the service robot KittyBot achieved. We are ready to receive our guests and give them an unforgettable time."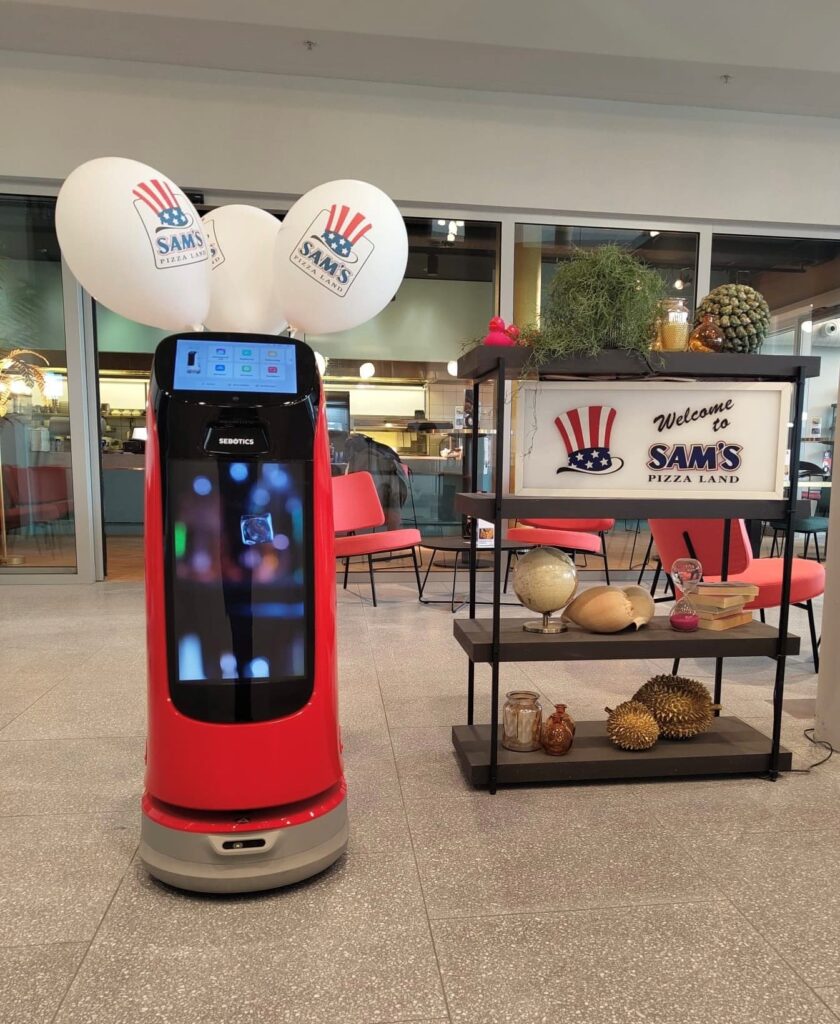 With the free service robot configurator you can find out which robot is right for your company and receive a free offer for your individual requirements!