A Bella Bot supports the service staff at the wellness hotel Sonnenbichl
Come to rest with a deep breath: The family-run hotel is located in the middle of the Allgäu mountains Hotel Sonnenbichl. Relaxation and a beautiful panorama in the mountains offer luxury for the soul and leave the stressful everyday life behind for a moment. For a short time now, there has not only been relaxation and regeneration in the tradition-conscious four-star hotel, but also something extraordinary to admire: The service robot "Bella"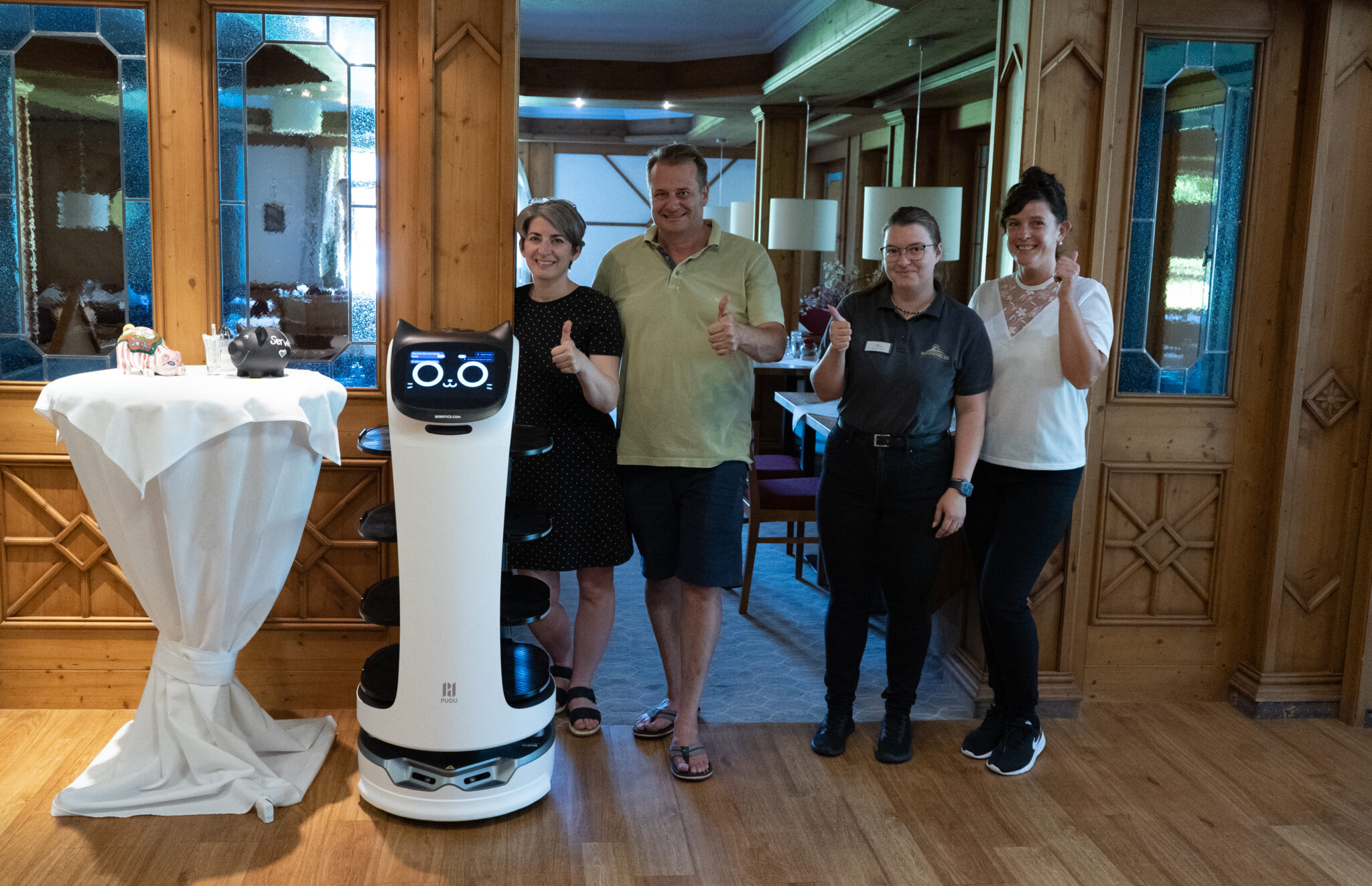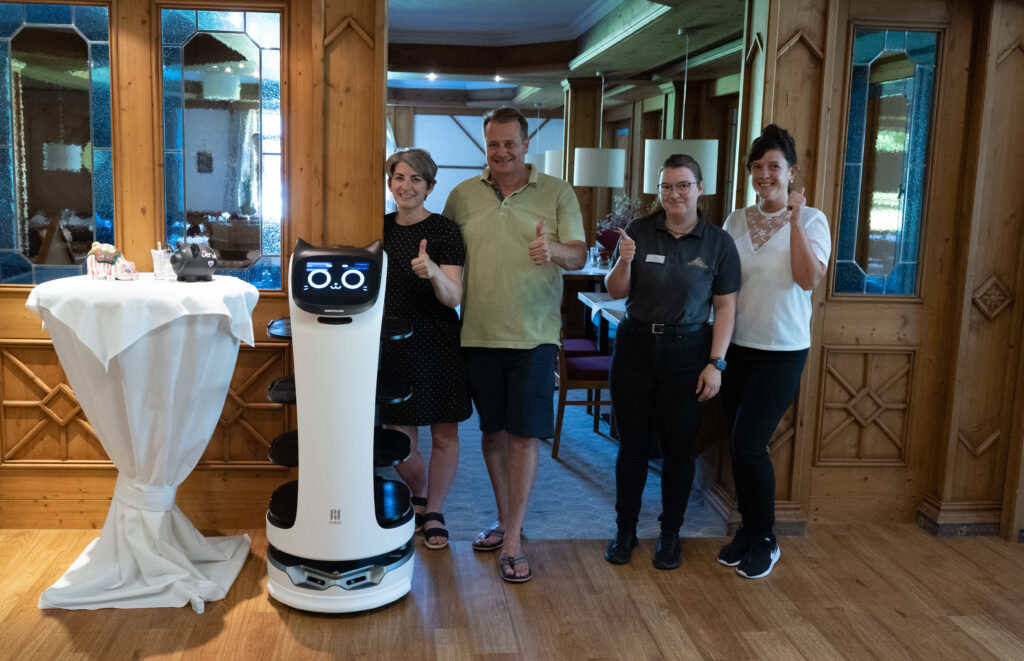 Ms. Scheurl, with the service robot you bring something unexpected into your company. How did you come up with the idea of ​​integrating a robot into the more traditionally run Hotel Sonnenbichl?
We came up with the idea of ​​using a BellaBot in our company through an article in a magazine. The service robot was described so nicely in it that we familiarized ourselves with it on the Internet. After the good advice, we were finally convinced that the BellaBot would be of help to us.
What tasks does the service robot take on in the Hotel Sonnenbichl?
The BellaBot supports our employees both in serving and clearing away. The guests do not have to take the food themselves, there is always an employee there who takes the plates from the BellaBot and then puts them on the guest. The guests do not have to do without a "natural" person. On the contrary, our employees have more time to take care of the guests.
How did your employees react to the new colleague?
Our employees were enthusiastic from the start and don't want to do without the BellaBot anymore. They are relieved that they no longer have to carry and walk so much.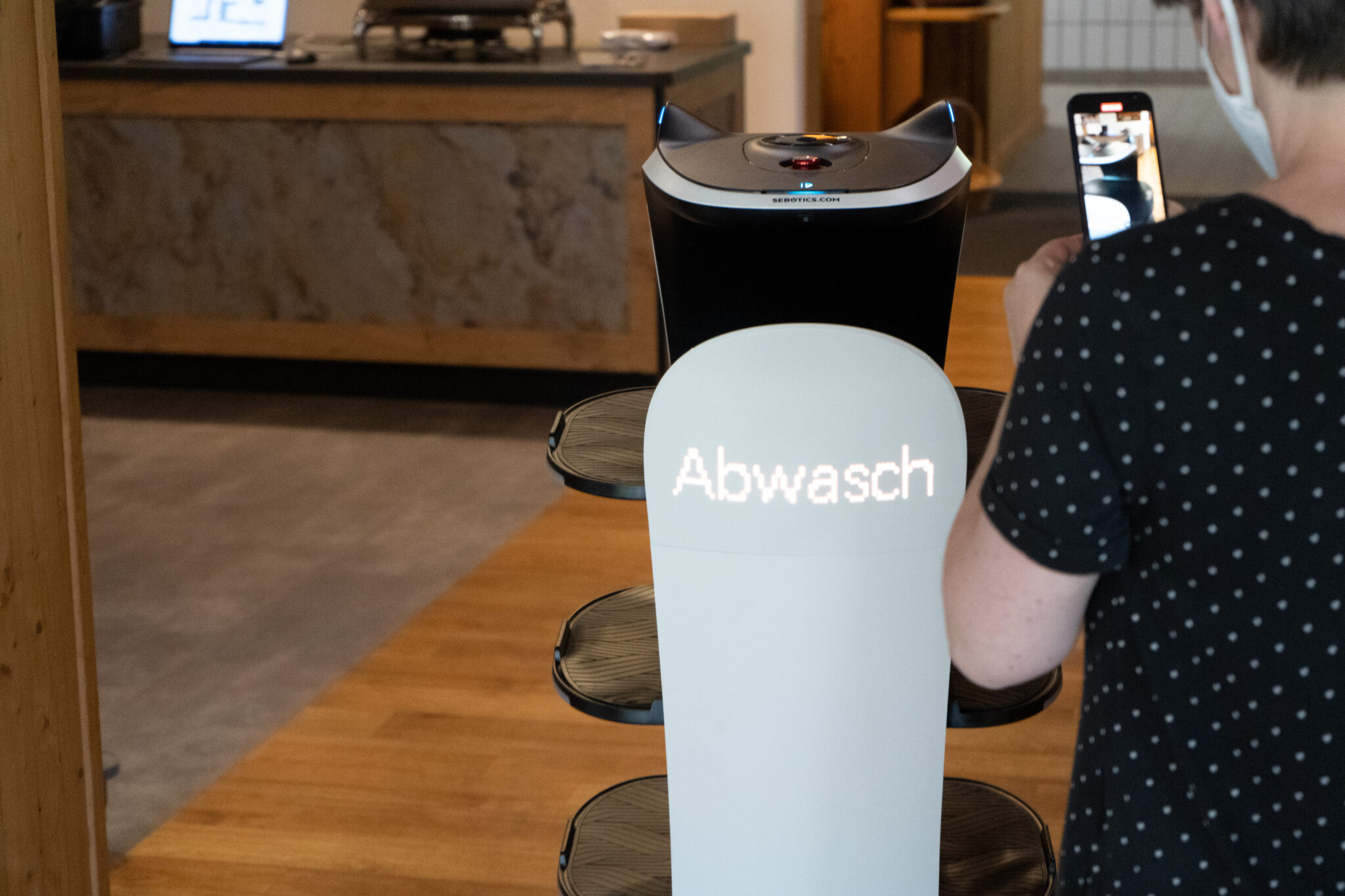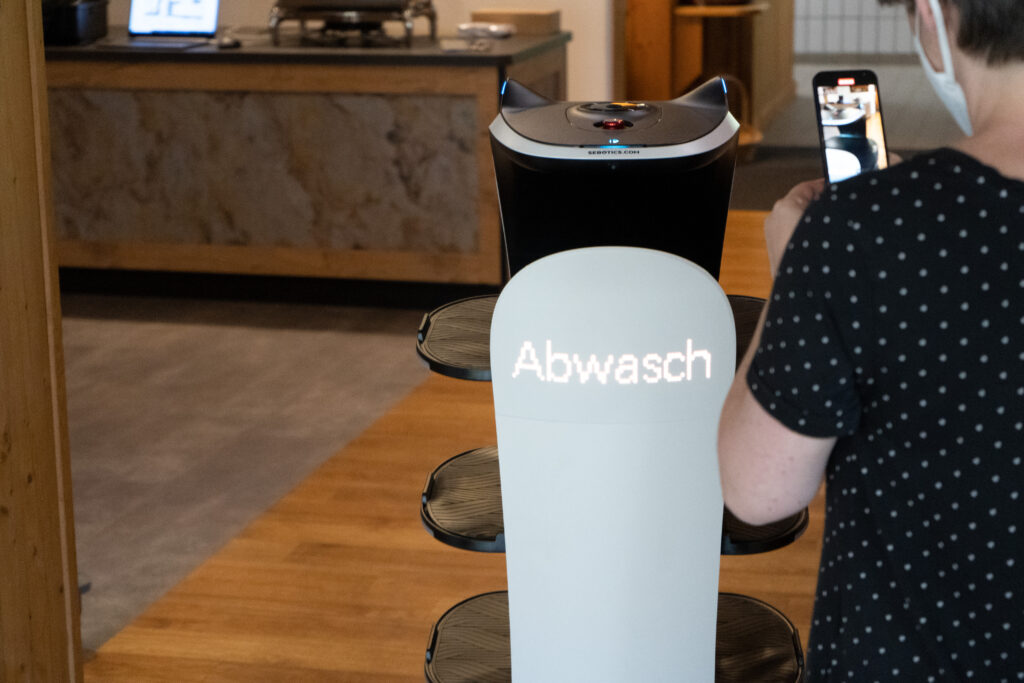 How do your guests react to the service robot?
The service robot is well received by our guests. On the first evening there was a lot of laughter, videos were shot and photos were taken. We have often heard the statement that we will have to be more prepared for something like this in the future.

The BellaBot is used in the Wellness Hotel Sonnenbichl in the restaurant and winter garden and is undergoing a three-month test phase. A decision is then made as to whether the robot will be permanently integrated into what is happening on site.
do you like what you read Then show it to your friends.