Gastroimpuls with service robot at Hospitality Summit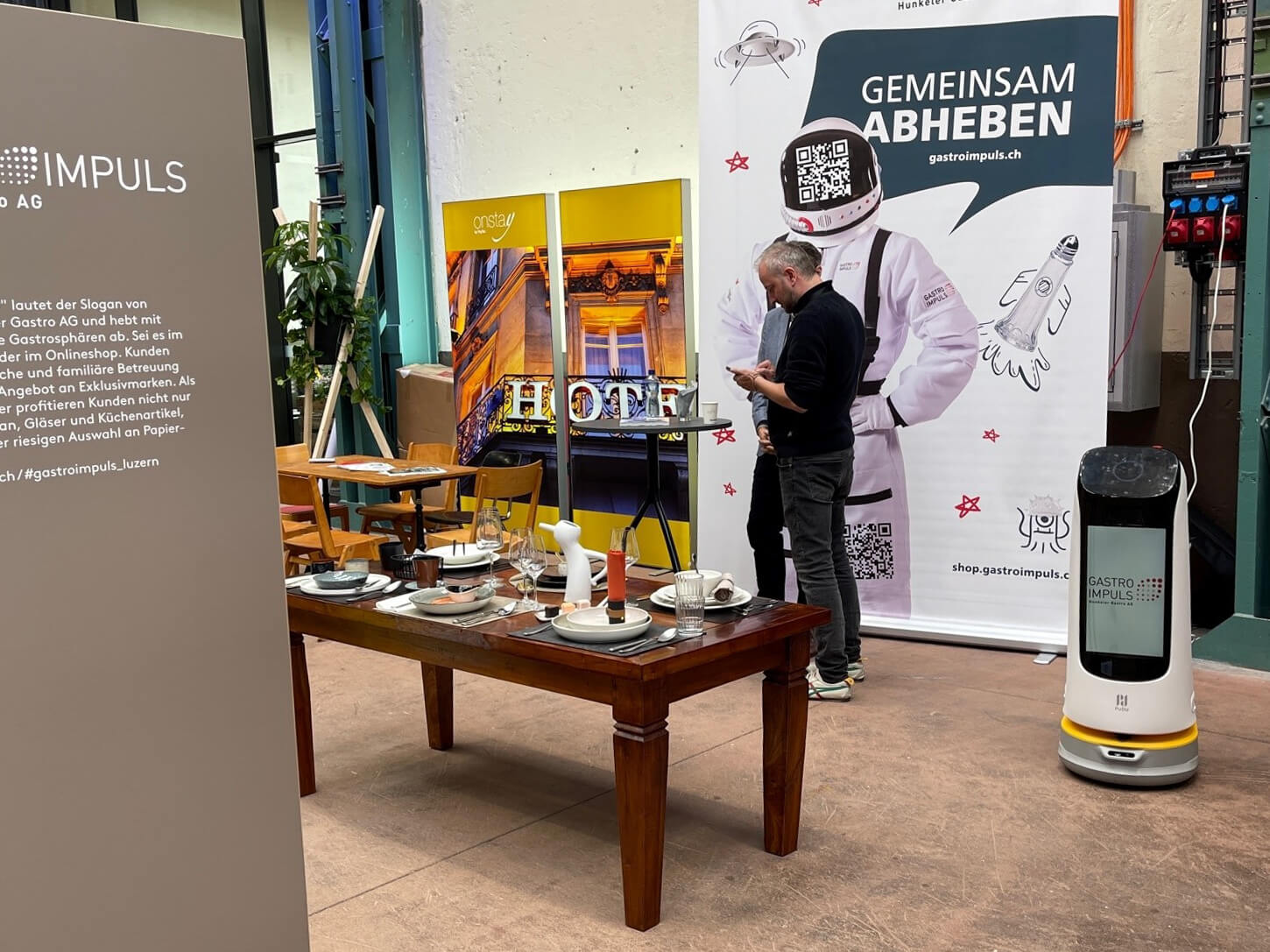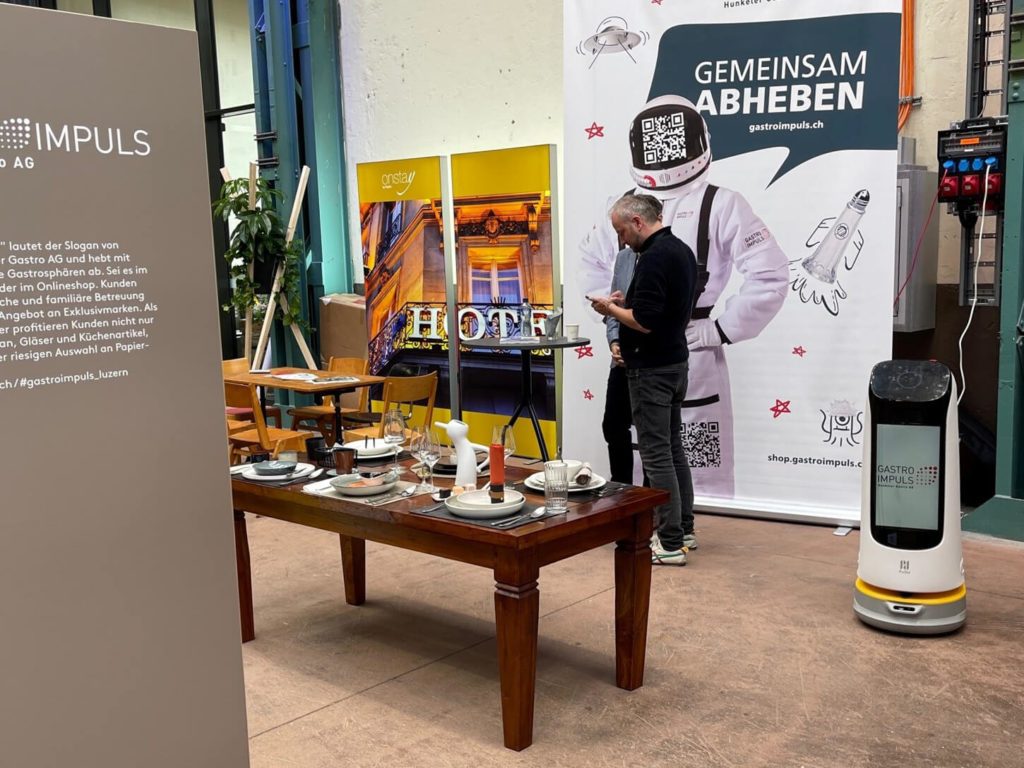 "Change takes courage," said Hotellerie Suisse President Andreas Züllig during his opening speech. The Lucerne company represented both of these – change and courage Gastro impulse – Hunkeler Gastro AG at their booth. The company, which has been able to assert itself in the catering industry since 1946, proved with the service robot at their stand that they are committed to progress in the industry.
This service robot is called «KettyBot», has two shelves on its back and is about 1.1 meters tall. In the case of the Gastroimpuls robot, it had a screen on the front, on which advertising material was displayed.
For Roger Lütolf, Managing Director of Gastroimpuls, the small robot is a suitable eye-catcher at the Hospitality Summit. How this can be used in a company must be decided depending on the circumstances and the desire for support. After all, there are different models with different functions.
Setting impulses in gastronomy
Above all, Roger Lütolf wants to set an example. His products should be innovative, keep up with the times and sometimes even make you think a little. And that worked well: many visitors took a look at the robot at the Hospitality Summit. Some were enthusiastic, others a bit skeptical. "It has often been said that the KettyBot cannot replace employees," added Lütolf. From his point of view, however, service robots are a suitable support for the existing employees and should not replace them at all.
Service of the future at the Hospitality Summit
"I personally think that robots make sense when the concept and processes are designed accordingly," explains Lütolf when asked how he sees the future of the hotel and catering industry with service robots. In his opinion, there is potential in the hotel industry above all in the areas of room service and concierge. He knows best service practices in catering establishments Robots for clearing away dirty dishes be used.
Thomas Holenstein, managing director and owner of the company, shares this view Sebotics, which sells such service robots, as well as that of Gastroimpuls, in Switzerland. It is important that not only the managers are enthusiastic about the robot, because the employees have to work with it. Since then, however, every test phase has been a complete success and the support of the robots has become apparent very quickly.
For Roger Lütolf it was important that the hotel and catering industry dealt with new topics early on. He hit the right spot at this year's Hospitality Summit and definitely stood out among the exhibitors.
do you like what you read Then show it to your friends.