High-tech devices as a solution to a shortage of skilled workers!?
The colleague who is never sick or on vacation. Corona will continue to have an effect for a long time - especially in gastronomy. In lockdown times, many service staff have turned their backs on their businesses. It is difficult to replace these well-trained people on an equal footing. Therefore, catering establishments are looking for alternatives. A young company from Switzerland headed by tech visionary Thomas Holenstein promises a solution to the shortage of skilled workers: innovative High-tech service robot serve meals, assist with service and transport four times more used dishes.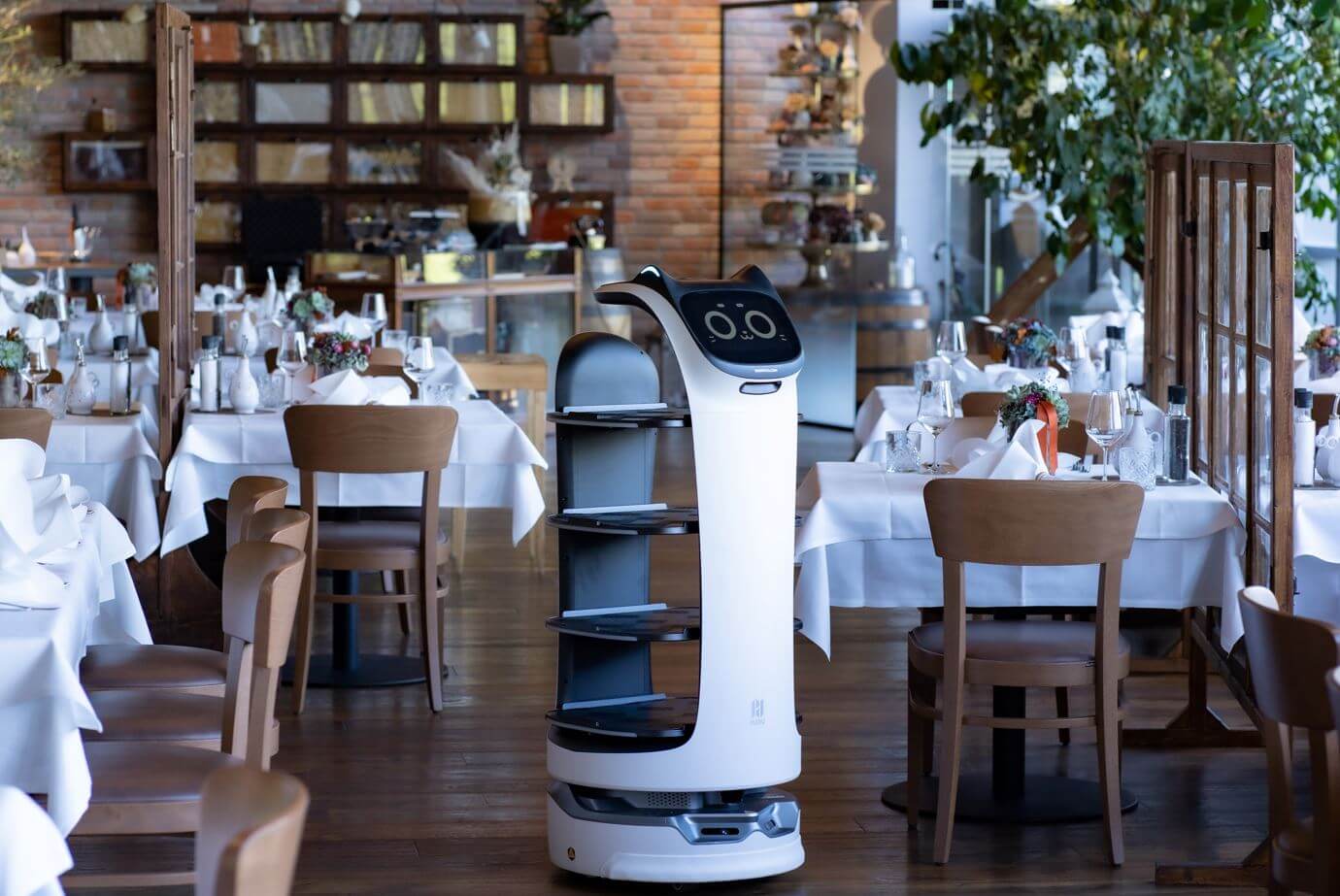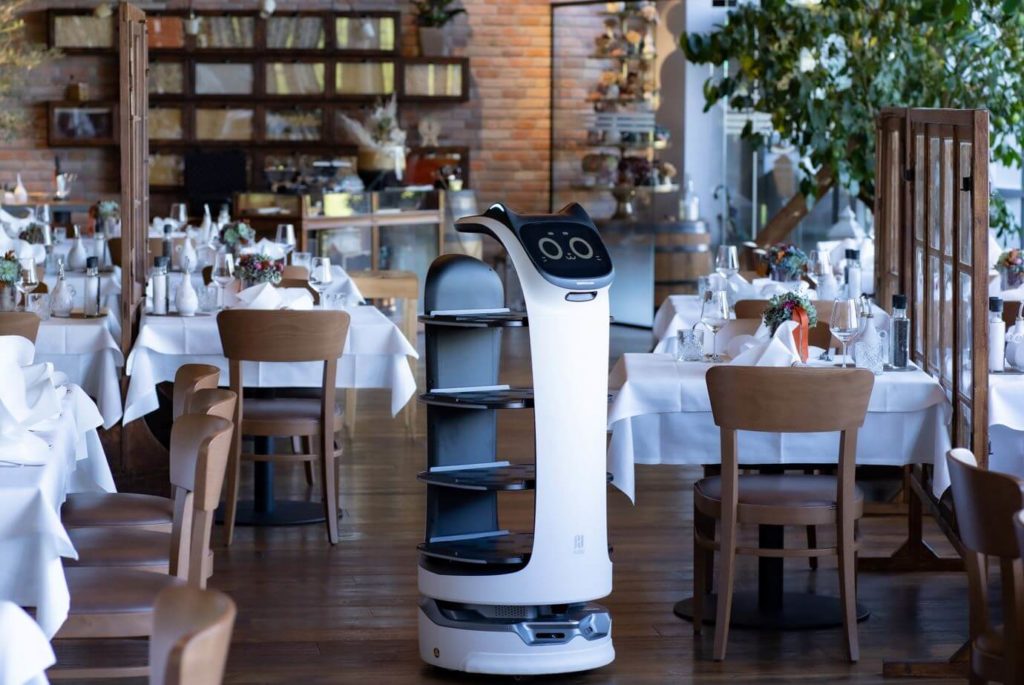 "Our industry has great difficulty finding skilled workers," complains Casimir Platzer. He is the president of the industry association GastroSuisse. The problem of the shortage of skilled workers has been known for a long time, but Corona would have exacerbated the situation. The situation is no better in Germany. High-tech promise an alternative service robot of the operator Sebotics. CEO Thomas Holenstein says of the advantages: "They always smile friendly on their display and deliver food to the tables in a hurry. The staff puts the plates in one of the drawers and the guest helps himself comfortably from his seat.»
Another robot model is able to quickly and safely deliver meals and other needs to guests in both small and large hotels and restaurants. The staff only has to fill the robot accordingly. «The little technological miracle recognizes obstacles, stops and curves around them. He also recognizes people and talks to them," says Holenstein.
With better conditions against the shortage of skilled workers
Carrying away used dishes is an unpopular job for waitresses and waiters. The robots from Sebotics form the perfect system for this. The waiter calls him with his smart bracelet. The robot comes and carries up to 40kg of dishes at a time to wash up.
No replacement, but support for those who remain
"We don't want to replace people in the catering industry. The service robot are an alternative where the restaurateur cannot otherwise compensate for the shortage of skilled workers," explains Thomas Holenstein. He is considered a visionary and mastermind in the tech scene. Many years ago he founded the successful gastronomy platform Pogastro.com developed. "Our goal is to make people's lives easier in the long term. Our service robot can do those jobs in the future that no one else wants to do. Everyone can then focus on beautiful and creative work."
How do the technological miracles work? Sebotics says: "Thanks to the sensor, braking and balance technology, every obstacle is immediately recognized and avoided. This safety technology protects adults, children and pets. Balance technology prevents any spills.»
At a glance: 5 reasons for service robots
• Counteract the shortage of skilled workers
service robot can already do a lot of work today. In this way, they offer valuable support for employees. Anyone who is severely affected by the shortage of skilled workers should consider the purchase of Service robots consider.
• Relief of personnel and routine tasks
In the catering industry, there are sometimes very unpopular routine jobs. In the worst case, employees have to do the same monotonous task all day long. Through service robot the staff can be relieved of routine tasks and concentrate on more important things.
• Effectiveness and efficiency
Several robot models have already been tested in the hotel industry. These work extremely effectively and efficiently. To the activities of service robot include greeting guests, conducting simple conversations or providing information. Robots in the area of ​​room shopping and service are also no longer a rarity. The robots provide guests with snacks, drinks and other service items.
• Positive guest experience is encouraged
service robot are still an unusual sight for many people. Contact with them alone triggers astonishment. High-tech robots can thus become a USP and ensure a positive guest experience. This in turn leads to good ratings and a good image of the company.
Does it all sound like science fiction? What appears to some as an illusion has long since become reality. Robots are already in use in numerous hotels and restaurants in Europe. So far, Sebotics has more than 800 across Europe service robot delivered. Demand is particularly high in the Netherlands and Spain. In April alone, 20 robots were delivered to Austria, five to Switzerland and 60 to Germany.
do you like what you read Then show it to your friends.