Intergast FORUM in Göttingen with highlight robots for the catering industry
The annual industry meeting INTERGAST-FORUM took place on October 19th and 20th, 2023 in the Lokhalle in Göttingen. The event provided the opportunity to explore the latest product and service offerings from Intergast's partners.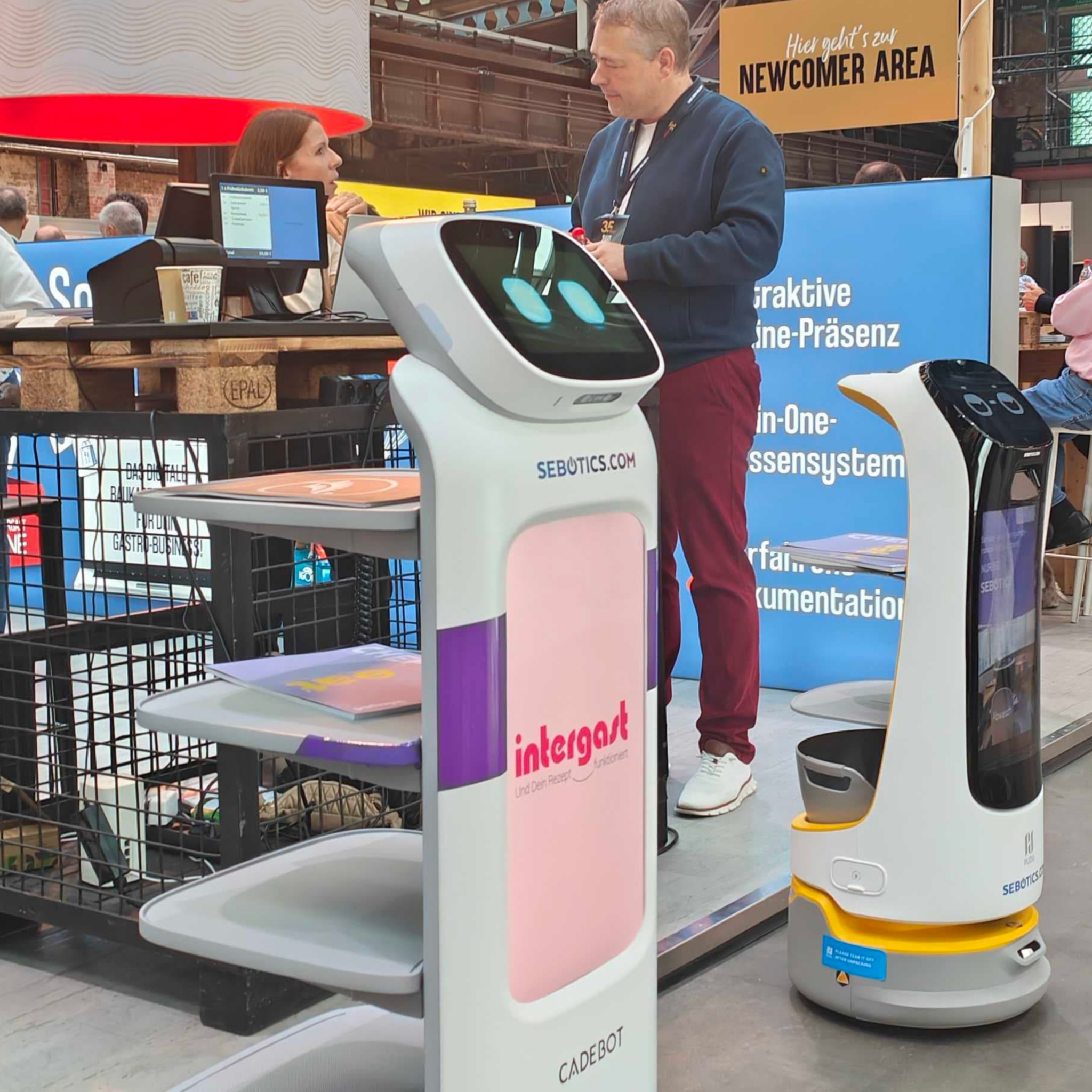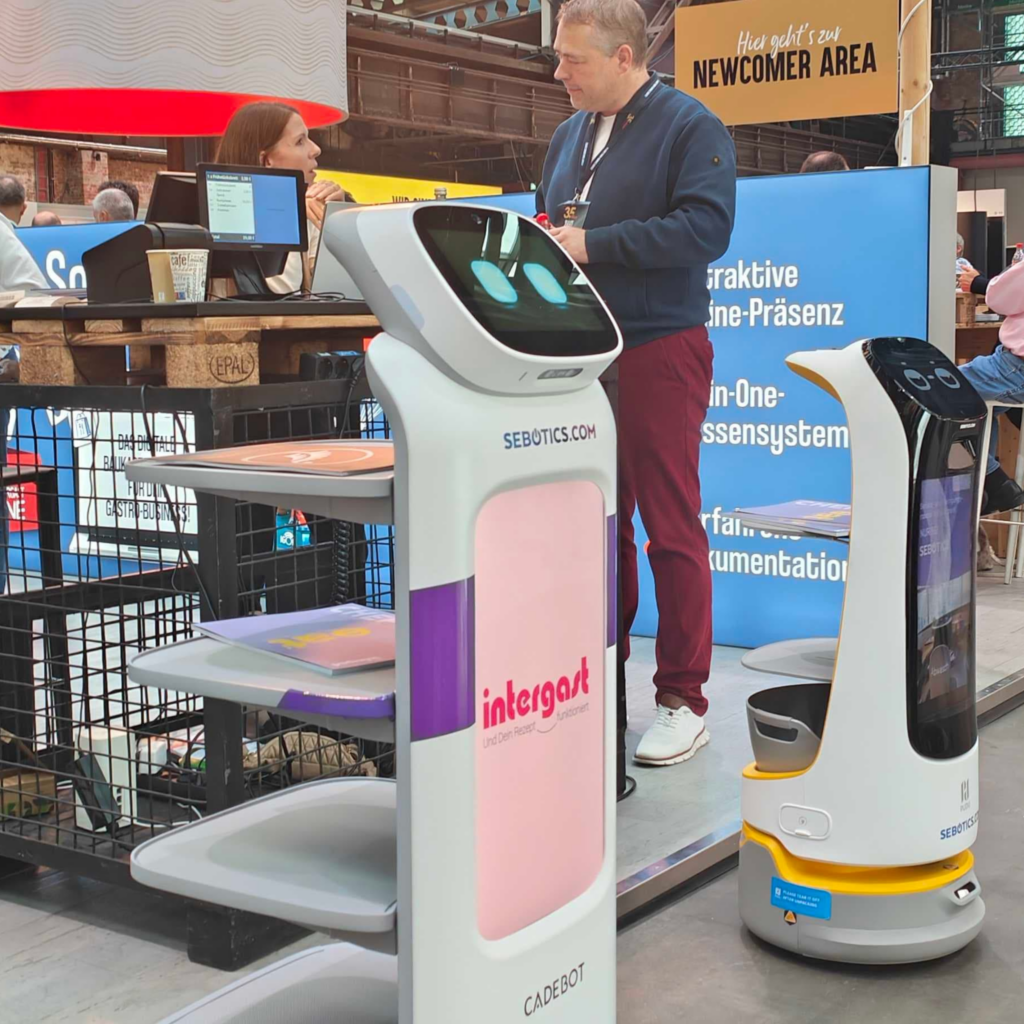 INTERGAST, the leading gastro wholesale consumer service, supplies its customers at over 150 locations. The offer includes a full range for the catering industry and is characterized by its absolute reliability. The network of member companies offers national and national customers and purchasing associations comprehensive supplies and services.
During this year's Forum Days, sales staff had the unique opportunity to see these robots live in action. This allowed them to discover the functionalities of the BellaBot and CadeBot service robots and even interact with them directly. This practical experience made it possible to fully grasp the potential of these technologies and imagine how they could be used in catering establishments.
Robot technology at the FORUM event
One of the outstanding innovations that took center stage was the presentation of robotic technology in catering establishments. The Company Sebotics, headquartered in central Switzerland, explained in detail the robots, which are both in service as well as in the CLEANING be used. These innovations can reduce costs in catering establishments while increasing customer satisfaction.
The Forum Days offered salespeople the opportunity to see these robots live in action and to discover and interact with their functionalities.
The anniversary event continued in the evening: under the motto of the dinner evening "What a theater" there was another big toast to Intergast's birthday.
This year's anniversary event was a great success and offered space for future-oriented developments in the industry.
With the free service robot configurator you can find out which robot is right for your company and receive a free offer for your individual requirements!