Falstaff Profi invited service robots to the gastro event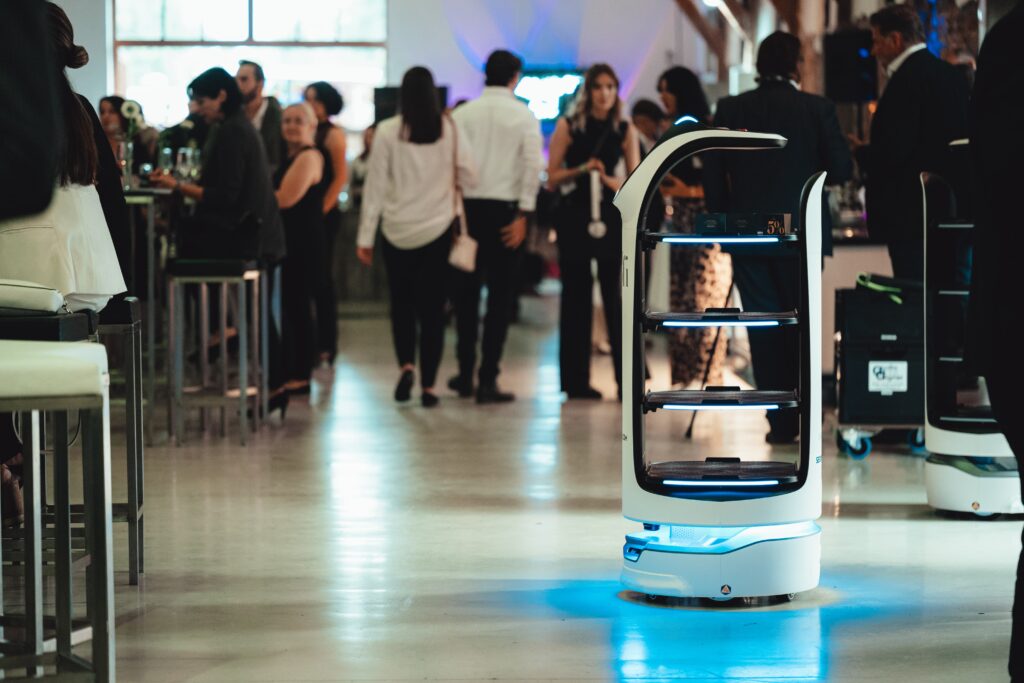 According to the motto "Right in the middle instead of just being there"
There was celebration, cheering and amazement at this year's star night of restaurateurs. Prizes were awarded and together we toasted the evening. The small service robots "Bella" attracted attention. Their task was to support the service staff during the aperitif, to serve appetizers, to bring food from the stands to the guests and to return the dishes used to the kitchen. "With the Star Night of Gastronomy, we not only offer a top-class networking event, but also present unique products and innovative solutions to the hotel and catering industry. Especially in times when the shortage of skilled workers is more blatant than ever, service robots are a forward-looking inspiration," says Alexandra Gorsche, Managing Director of Falstaff Profi.
The service robot in the spotlight
The service robots were programmed the day before the event. In this way, different routes could be saved that the robots could follow on the day of the event. "The service robots attracted attention and also inspired the colleagues in the service." commented Gorsche.
The service robots from the Swiss company Sebotics have already been tested in Austria and Germany. They support the service team in several companies and thus make it easier for employees to carry heavy loads and travel long distances. One example is the Hotel Hubertus Mountain Refugio in the Allgäu. They use the "BellaBot" to autonomously send the dishes from the individual rooms of the restaurant back to the scullery.
do you like what you read Then show it to your friends.