Book our robots now
for your next event!
Start the next trade fair with an eye-catcher? Set a sign of innovation at a company event? Or are you planning an exhibition and want to relieve your employees?

Our robots not only serve as a customer magnet for visitors or relieve your employees when serving, but also inspire, show ways or serve as a highlight for your next event.
The robots can be used for one or multi-day events in can be rented anywhere in Switzerland!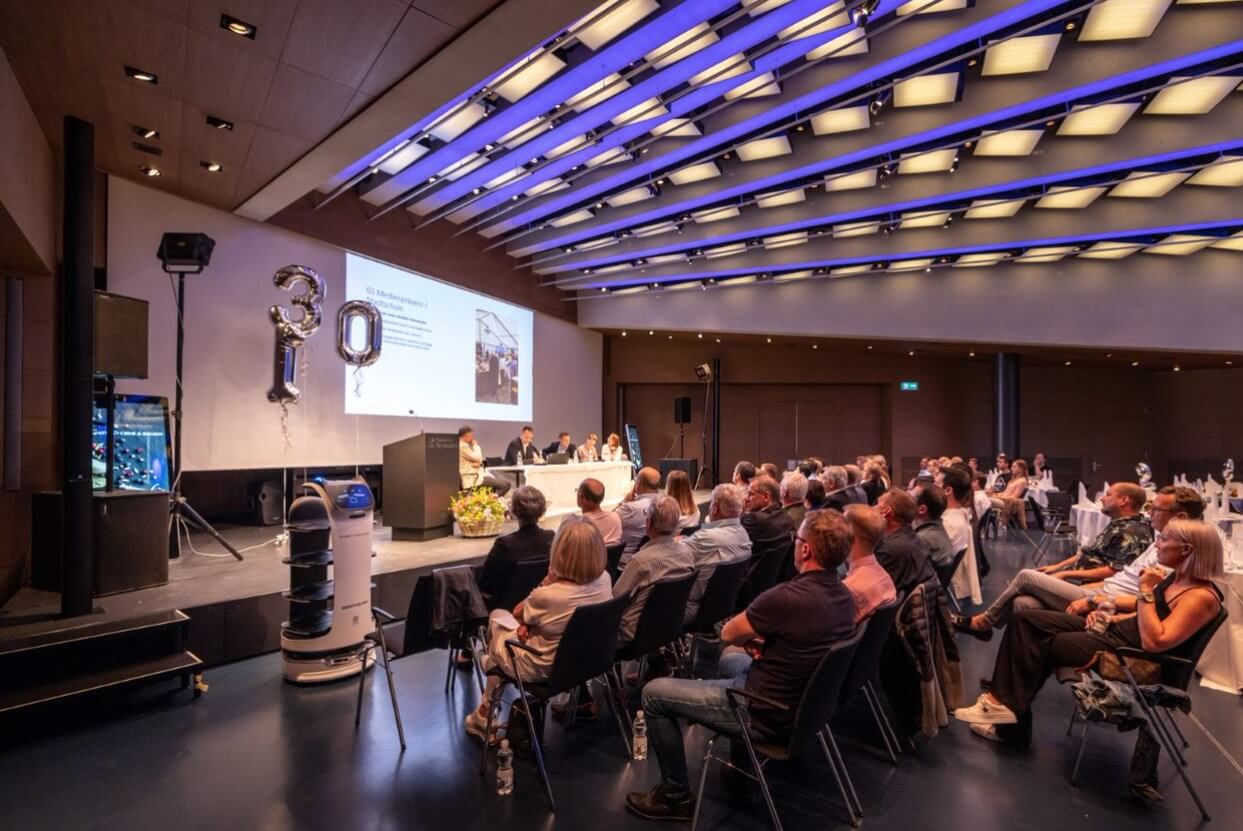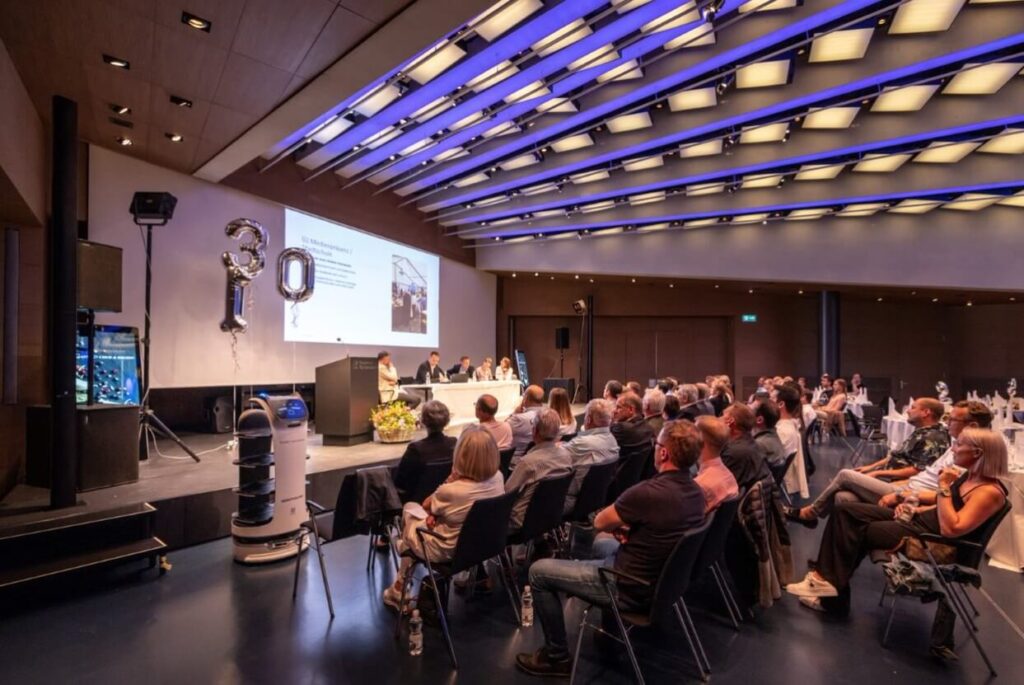 Where and how can you
rent a robot?
A service and/or advertising robot
you can rent directly from us.
Contact us and we will check whether a desired robot or several are available for use at the desired time of your event.
We will discuss your robot requirements and the planned location with you. Based on the event area and the number of visitors, we give recommendations for the number of robots. After the interview you will receive a non-binding offer.
After confirmation of the offer, the robots are reserved for your event. Preparatory work is carried out depending on the purpose. Moderation or information robots receive the necessary data and programming before the event. Service or advertising robots are programmed on site after scanning the room to set their routes.
delivery and installation
Before the event, our technicians deliver and install the robots on site. Together with you we carry out final tests to ensure their reliability. You and your team will receive training on how to use it. Our technicians can accompany the event if necessary and take care of the smooth functioning. After the event, they pack and transport the robots back.
We offer you support at any time during your event.
Which robots can be rented for events?
You can rent the following robots for your event: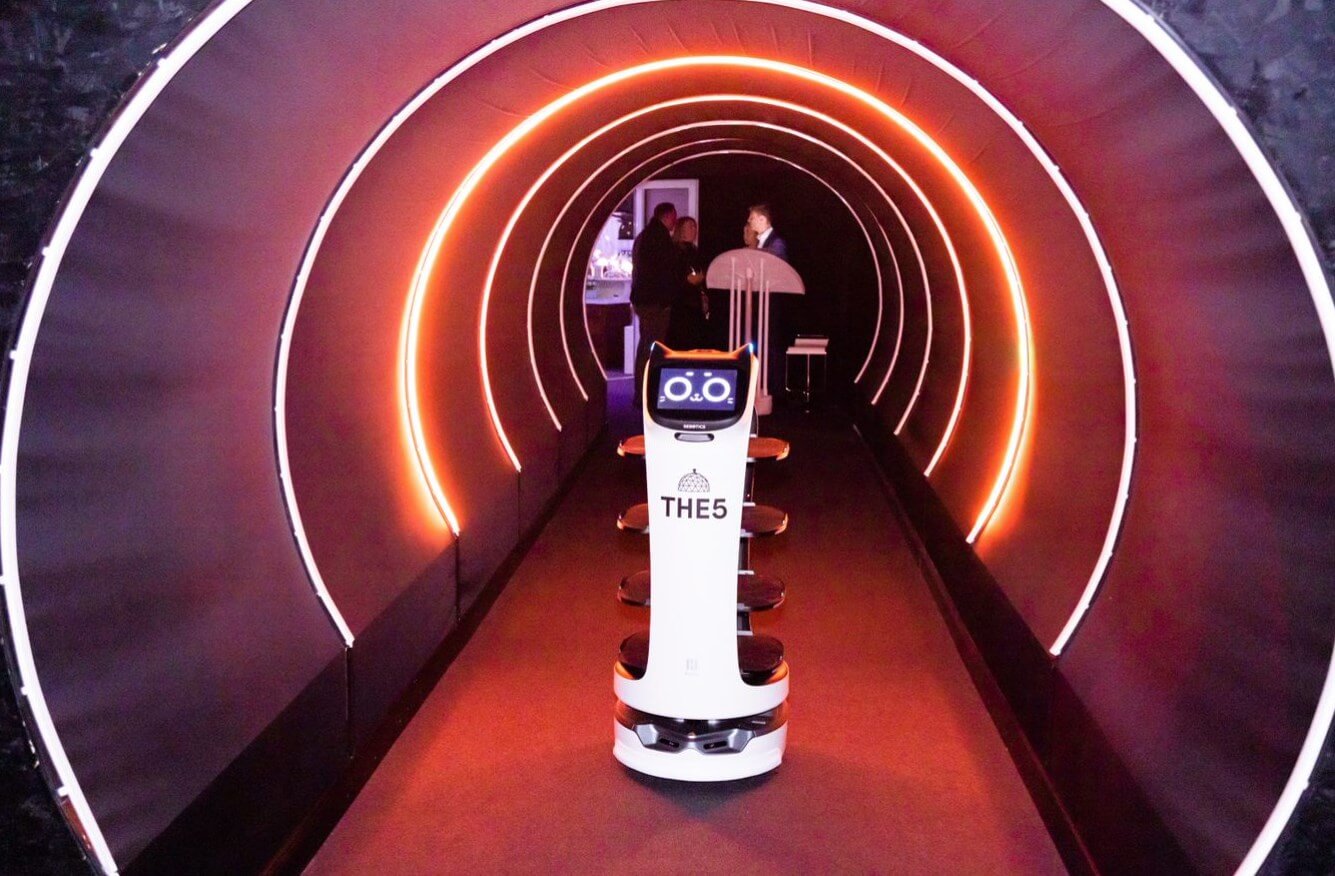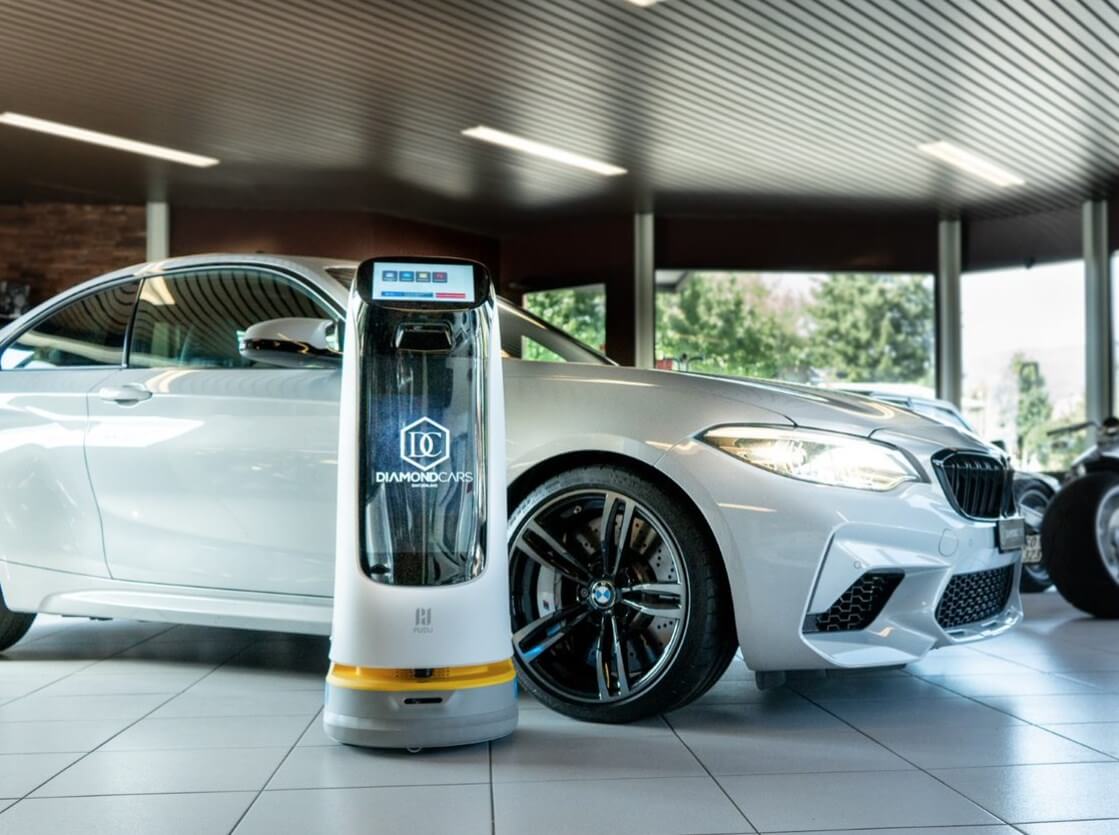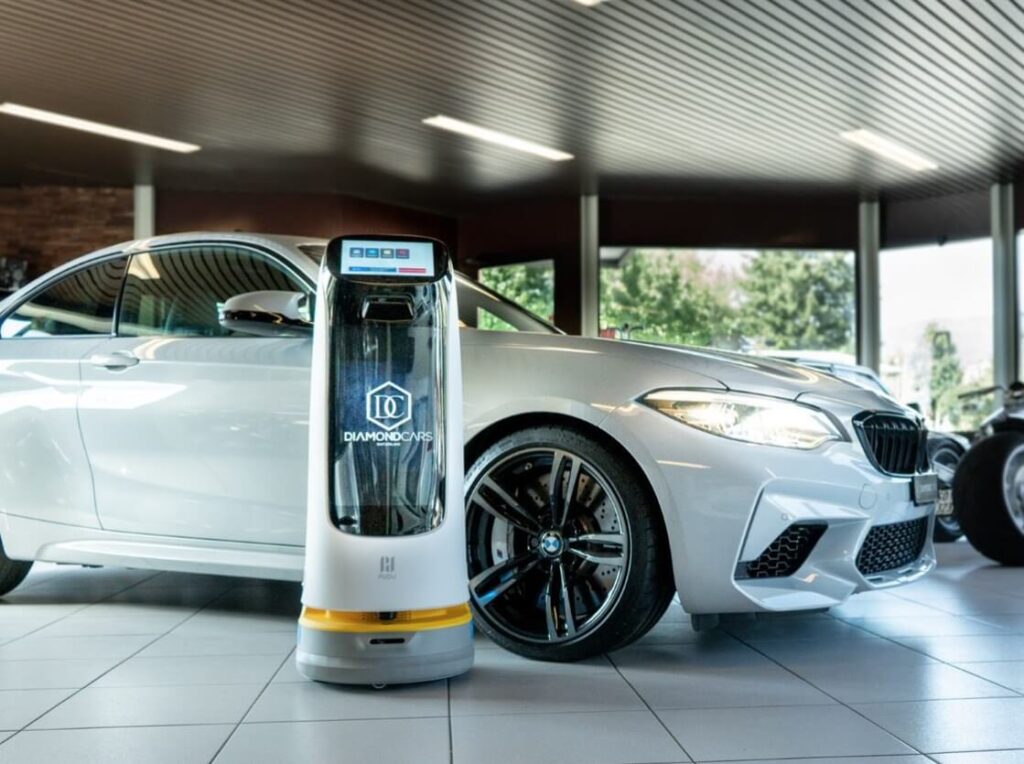 How much does it cost to rent a robot?
Rental prices depend on duration, number and models. Exact price after discussion.
We will be happy to advise you if you cannot decide directly which robot best suits your event.
Where can the robot be used?
Our robots are versatile and can be used in a wide variety of event types.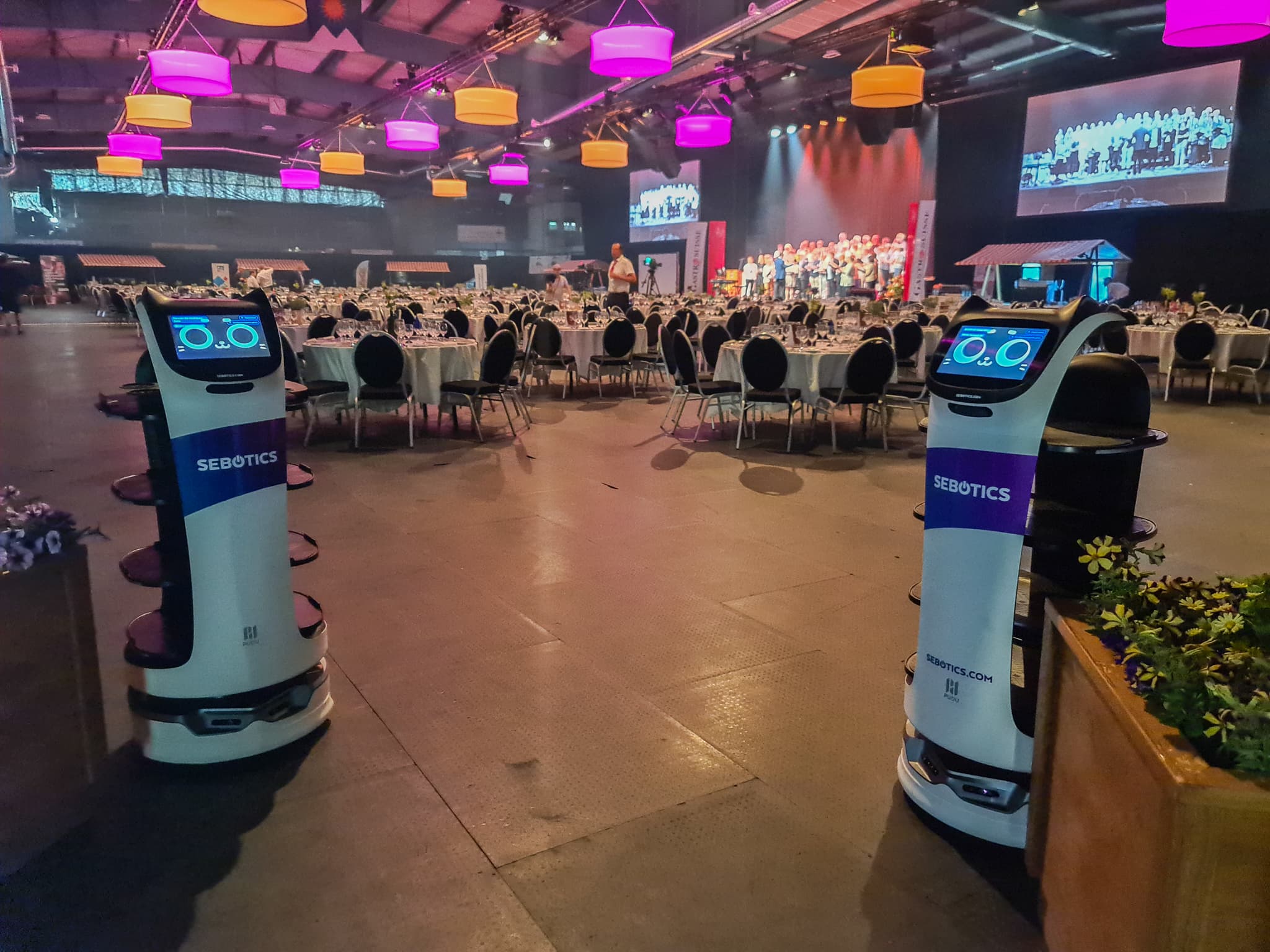 Trade Shows

corporate events and conferences

Product presentations, POS advertising

Conferences or workshops, presentations
Gastronomy and catering events

Delegate meetings, general meetings, association meetings

Gala, open house

anniversary celebrations




These examples show the versatility of their possible uses. The robots can be customized to match the theme and atmosphere of the event to create a unique experience for attendees.