The Rheintal Ost service area is one of the most innovative of its kind in Switzerland. There is now a new employee: the service robot "Bella".
The Rheintal Ost service area is testing the BellaBot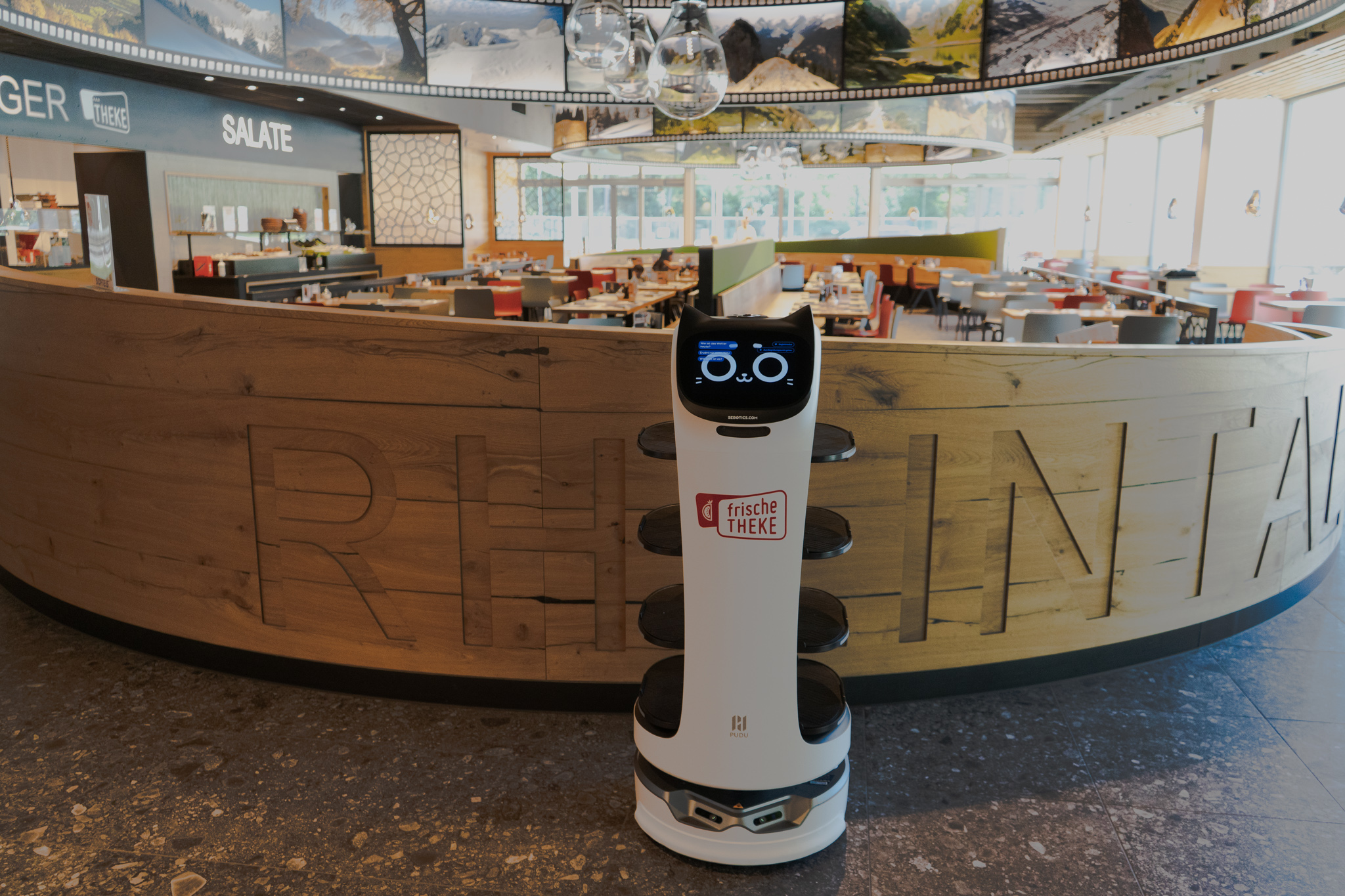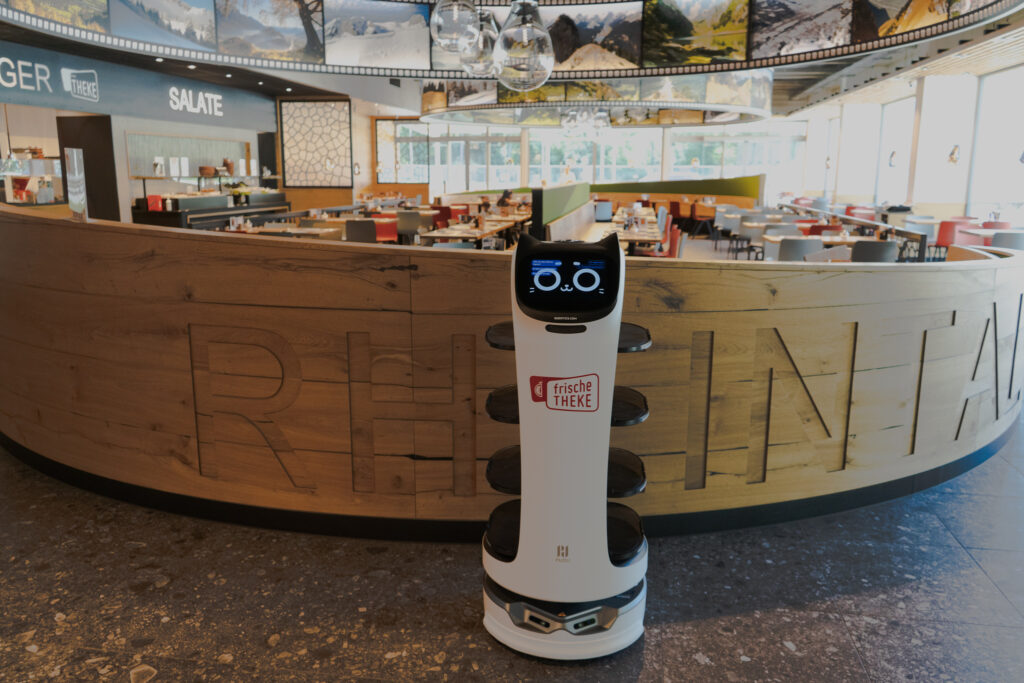 The Thurau Group, to which the Rheintal Ost service area also belongs, is interested in process optimization and sustainability and is pursuing an atypical strategy for a service area. The company is equipped with the latest technology and supplies itself almost exclusively with its own solar energy. "We want to stand out from the crowd and show that a service area can be just as innovative as, for example, a hip restaurant in the city of Zurich," says CEO Peter Hofstetter.
Solution for long walkways and relief for employees
Peter Hofstetter's latest test purchase is also said to be the solution to a proven problem in the catering industry: alternatives for long walkways and relief for employees. "The goal is not to replace staff, but to find solutions to relieve them," says Hofstetter. "We would like to save the service staff unnecessary trips and thus also see a more efficient use at the front line, namely in our guest care."
Use of the service robot in day-to-day business
The Freshness counter concept The rest stop is timed tightly: 7 minutes after the order is received, the food, which is prepared with regional products, is served at the table. «We are happy for an additional help, which saves us the way between the kitchen and the guest. Our BellaBot does all the auxiliary work in service, i.e. it brings the drinks and food to the table, the service employee serves the guests from the service robot. Some guests would like to and are of course allowed to help themselves from the BellaBot », says Hofstetter. The service robot is also in constant use when clearing away, saving you the walk between the tables and the washing-up station. «Our employees see the BellaBot as a help. It is important to us that there is added value for everyone," adds the CEO.
Plus point: Unique guest experience
With its appearance, the service robot is not only a help, but also attracts the attention of the guests. A unique experience for young and old that you have never seen before in a service area. "The guests think our BellaBot is great and the children almost freak out when it comes and flashes," was Peter Hofstetter's response to the question of how the service robot was received in the company.
do you like what you read Then show it to your friends.