The morning served with service robots as helpers
Tomorrow convinces with future
In the area of ​​the morning - which is directly adjacent to the lobby, it is noticeable that the hotel looks anything but ordinary. Robots drive around and greet guests in a friendly manner, they already have the welcome drink with them and politely ask them to take it off the tray. "Especially at Flying Dinner, appetizers for groups are served with our "Robie" – as the service robot is affectionately called by the service team. It is also used at breakfast. After use, it drives the dishes through the long aisle to the sink," says host and restaurant manager Silvan Sutter. The service robot is used again and again for birthdays in the morning and inspires with its music, which is individually stored and thus becomes a very special highlight at the party.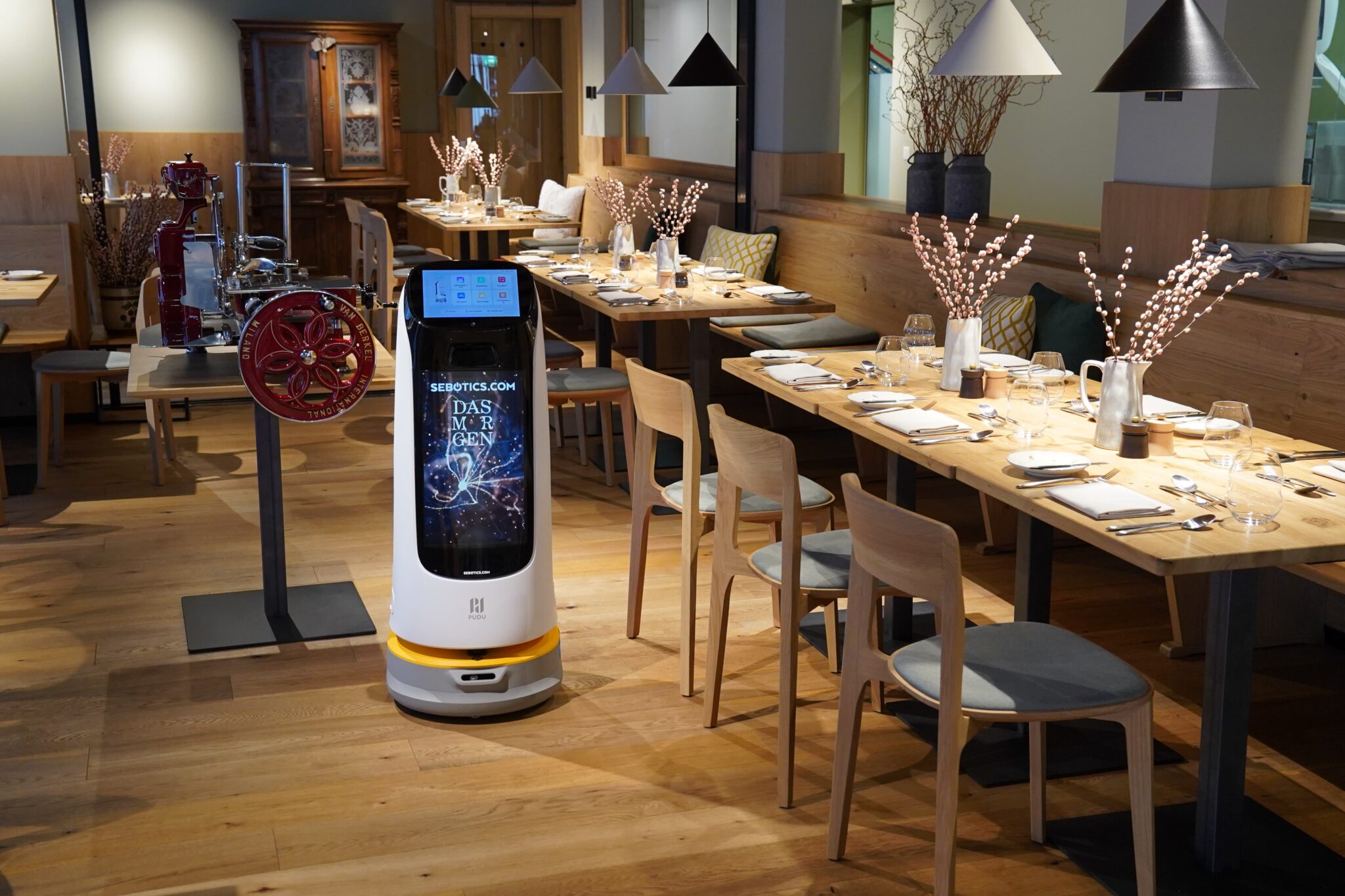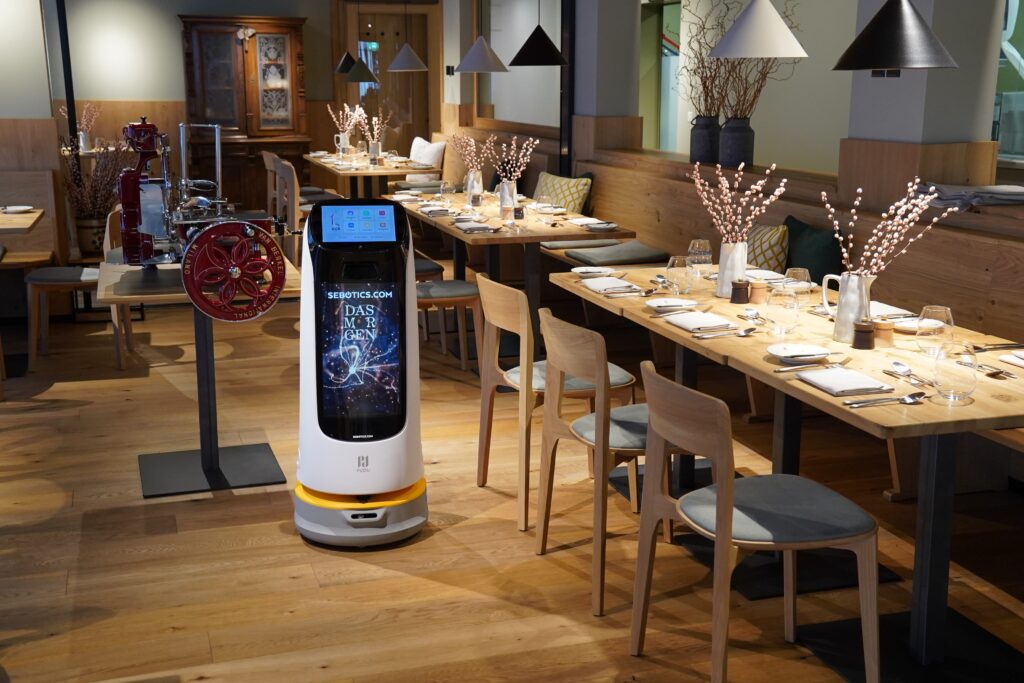 But how will he Robot perceived on site? "Society is undergoing enormous change. Robotics provoke in the guests. Some already recognize the support of the service staff, others take a very critical view of the whole thing. It will definitely have a major impact on gastronomy. In any case, we will continue to use robotics in gastronomy. In my opinion, however, it will still take a while," says Sutter about the use of the robots.
This service robot has two shelves on its back and is 1.1 meters high. In the case of the robot in the morning, it has a screen on the front that represents the restaurant and hotel. Using artificial intelligence, he recognizes people, approaches them and shows products, campaigns or services from the respective companies.
do you like what you read Then show it to your friends.