The all-rounder and all-rounder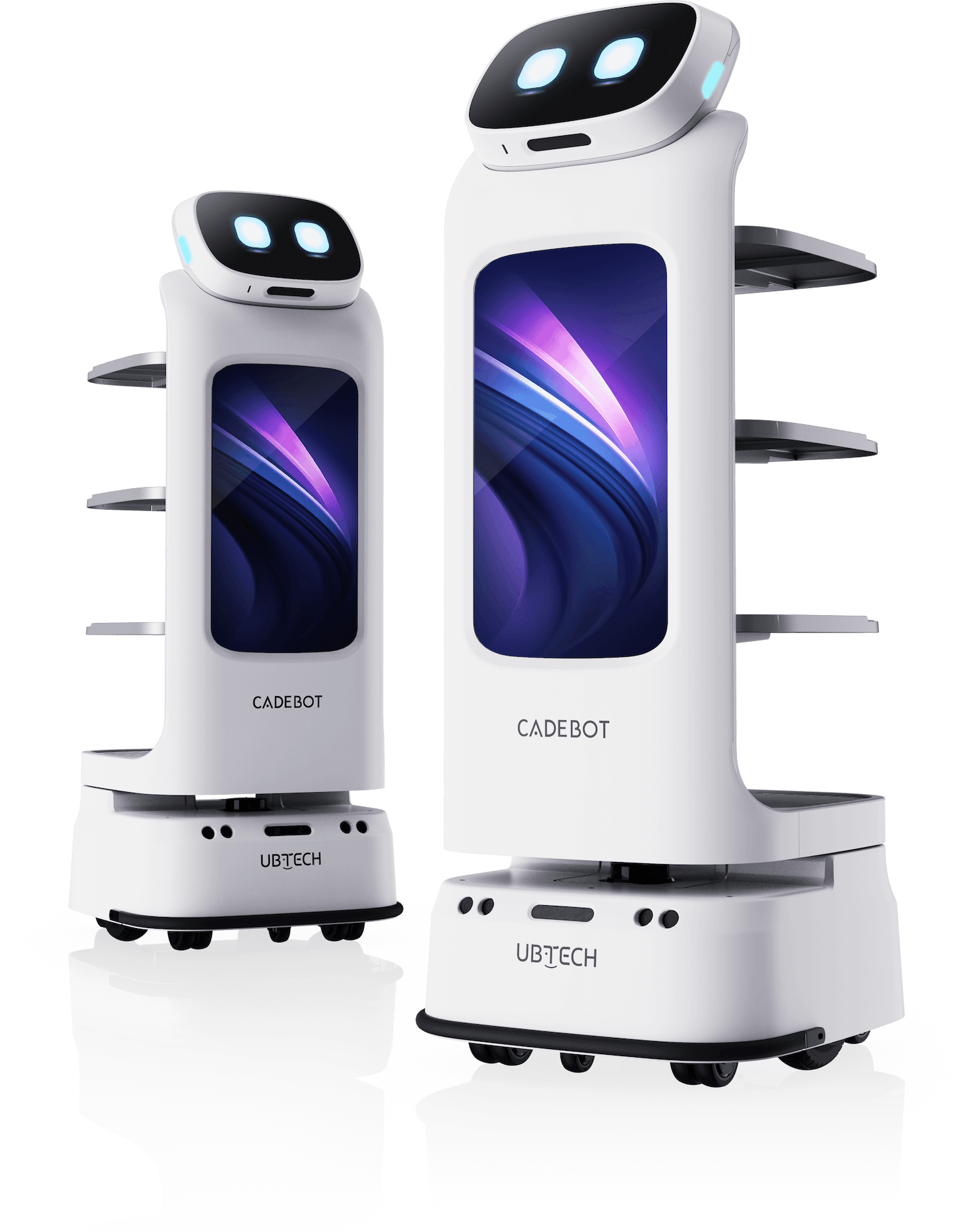 Discover the all-rounder robot of the future: The Cadebot
The Cadebot is not just a robot - it is a revolutionary all-rounder that is a true sensation in the catering and event management sectors. With capabilities ranging from advertising display and food serving to seamless table clearing and interactive entertainment for your guests, the Cadebot is the ultimate pioneer of gastronomic innovation.
The Cadebot makes work easier here
Professional serving, moving and placing.
With the help of a user-friendly program, you can easily display advertising on the Cadebot.
Accompany your guests directly to the table.
Cadebot answers your questions.
Delivers drinks and food to multiple tables at the same time.
Cadebot recharges itself at the charging station without any help.
The Cadebot always finds its way to its destination. Obstacles are simply avoided using a different route.
The all-rounder Cadebot and his skills
Skillfully avoid every obstacle and find the best way to get to your destination.
Set priorities and let the delivering robot go first.
Best collaboration with multiple Cadebots.
Set priorities and let the delivering robot go first.
Best collaboration with multiple Cadebots.
No more problems with position detection.
Lidar scans at the back and front.
Marker orientation is also possible, but not mandatory.
Interested? Or any more questions?
You can also come and see the Cadebot here in Horw, near Lucerne, and let us convince you.
We deliver throughout Switzerland, Germany and Austria and offer first-class service.

Would you like to see the Cadebot in your company? Book a test phase with us. We will bring and install the Cadebot to you.
If you are satisfied, the rent will be deducted from the purchase price.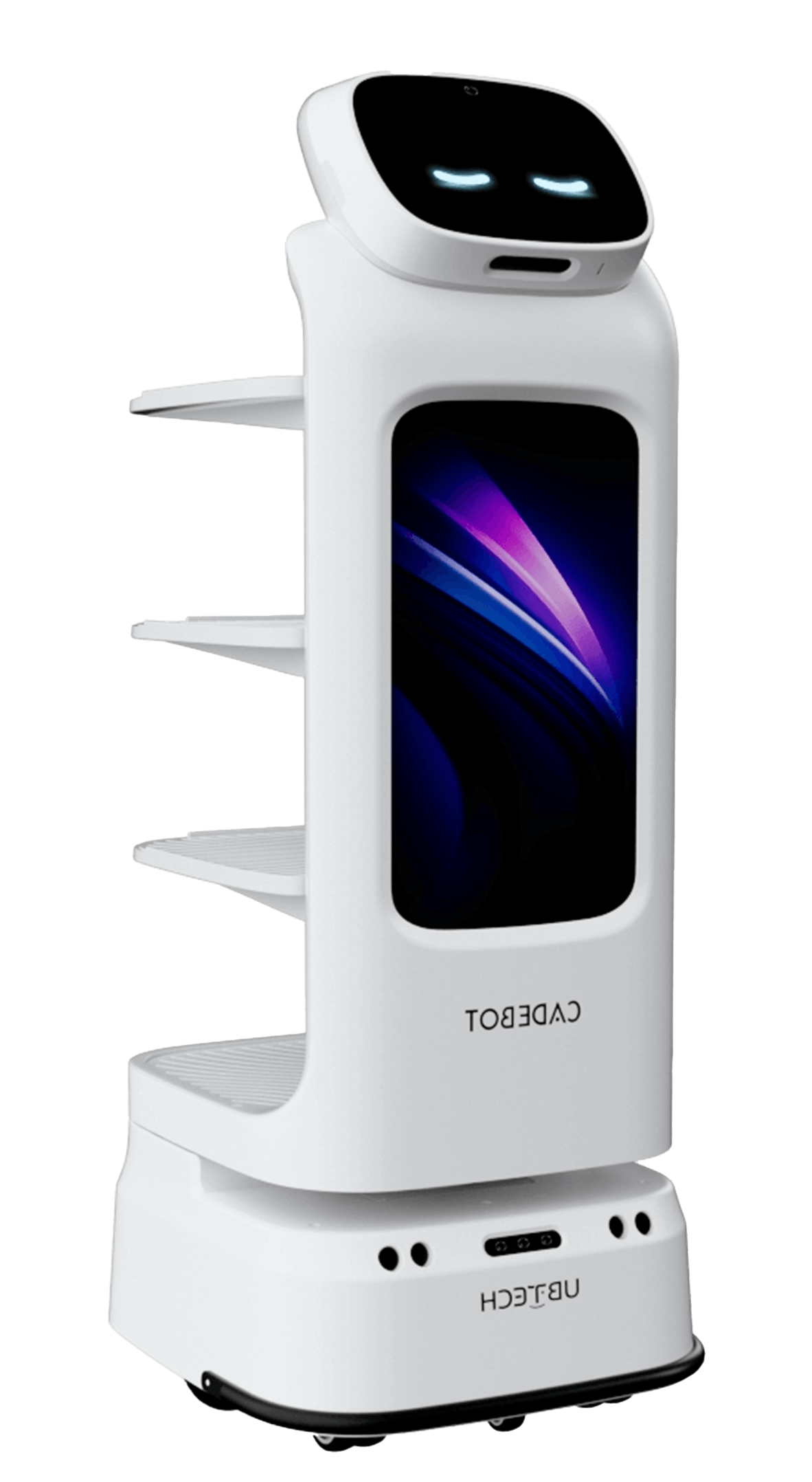 dimensions of the machine
weight of the robot
Materials of the machine
charging
Battery life
Speed
Clearance
ad display dimensions
Loading capacity
551 * 484 * 1265 mm
55 kg.
Aerospace grade ABS/Aluminium alloy
4.5 h
> 8h
Speed: 0,3-1.0m/s Tilt Angle: ≤ 5°
65cm
21.5"
10 kg per tray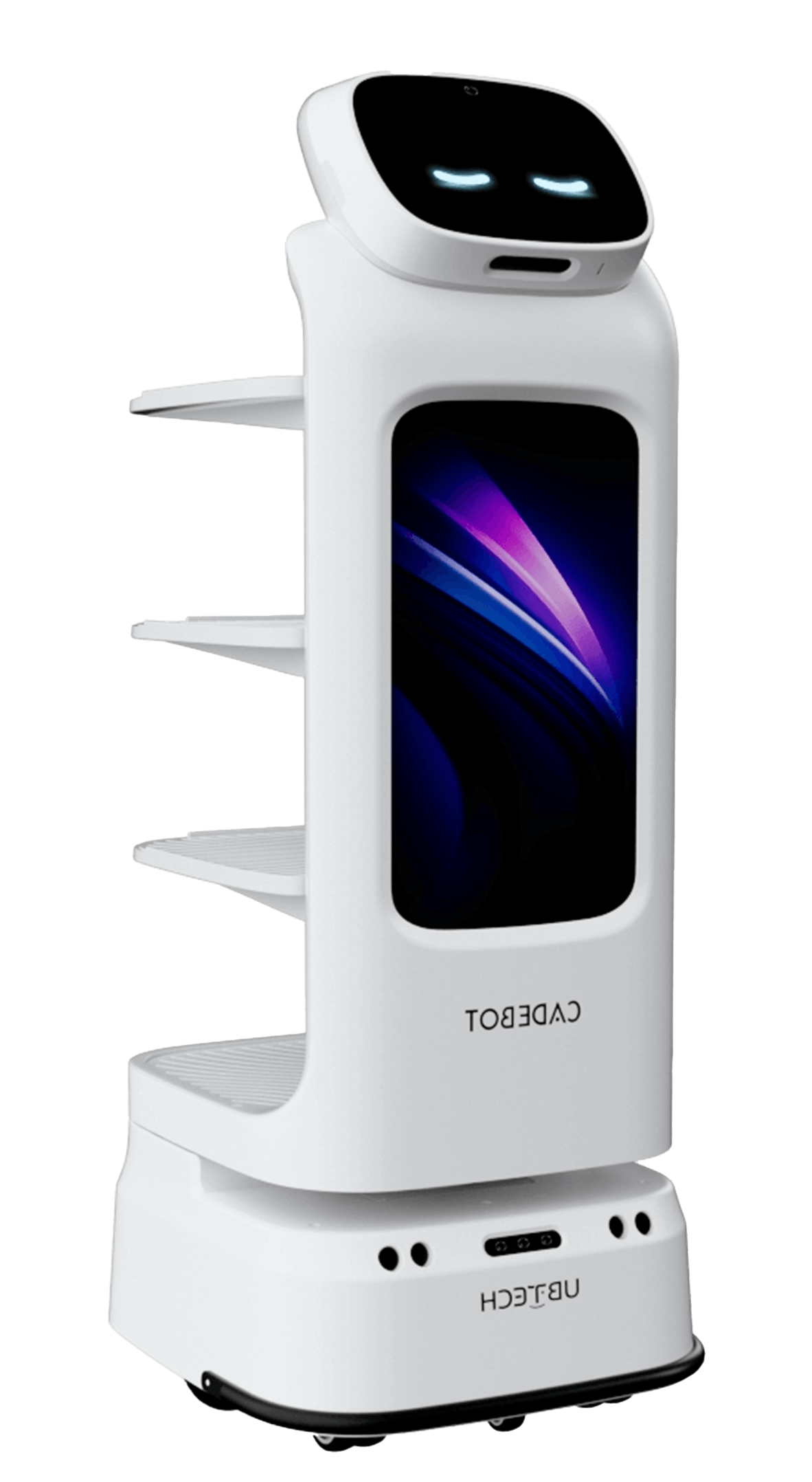 dimensions of the machine
551 * 484 * 1265 mm
weight of the robot
55 kg.
Loading capacity
10 kg per tray
charging
4.5 hours
Battery life
> 8h
speed
0,3-1,0m/s (adjustable)
tilt angle
≤ 5 °
location procedures
Marker location: Supports up to 5 m room height
(optional high priority code)
laser location
Ad display dimension
21.5 "FHD
With the free service robot configurator you can find out which robot is right for your company and receive a free offer for your individual requirements!