Serving robot for gastronomy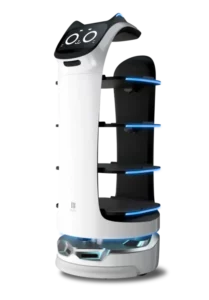 The robot waiter BellaBot delivers food, drinks and dishes from the kitchen to guests. It supports your staff with heavy tasks 24 hours a day and gives each waiter more time for good guest service.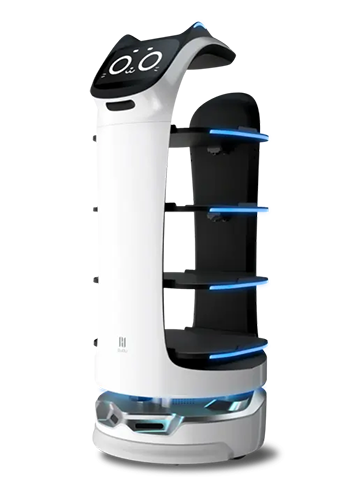 The new service robot BellaBot creates more time for your staff, operates quickly between the kitchen and the guest, works longer shifts than your employees, is stronger than your strongest man and delivers dishes without errors.
This is how the serving robot Bellabot can support you.
This is what makes the BellaBot special
Professional serving, moving and placing. Also via voice control.
Industry-first dual SLAM technology
Optical laser SLAM control for all areas of application.
Centimeter-accurate location in real time. High precision mapping. Improved route planning and direct response to avoid obstacles in a split second.
Superior mobility - stable operation
A self-adjusting suspension ensures smooth and stable operation.
Industry first: energy exchange technology
Thanks to the quick-change battery, the robots can also be used safely in 24-hour operation.
Intelligent cloud services provide data for individual use.
Updates are imported via the network.
How does the cooperation with Sebotics work?
Step 1: First conversation about your needs
The free service call is about giving us an insight into the situation and conditions in the restaurant.
Our sale advisor is available to answer all your questions about the BellaBot serving robot. Regardless of whether you want general information about our gastro robot or have very specific questions related to your restaurant, our consultant knows the product. If you have already decided, the further procedure will be clarified immediately. Of course we also give you time to think about it.
Step 2: What happens between conversation and delivery
Once you have decided on the BellaBot, we only need a little information from you. For example scan we already put in your plan from the restaurant for you.
We also take care of all the official stuff like delivery and warranty. Then all that is missing is your appointment for the joint introduction of the BellaBot.
Step 3: On-site introduction
The Bella serving robot is operated via a touchpad. Anyone who can operate a mobile phone has no problems with the operating robot.
However, with more technical knowledge you can also get more out of the robot operation. For example, we show how to save a new table plan in the operating robot or how to virtually divide the restaurant into several areas.
The aim of this introduction is clear: at the end of the day you will be familiar with all the functions of the gastro robot BellaBot. From now on you can work independently with the service robot.
support phase
It is important to Sebotics that everything runs smoothly even after the handover. However, it is very important that we do not want to hide any costs here: after the handover you have all the important information and do not have to worry about hidden costs for updates or the like. If you have any questions or problems, you can of course always contact us.
In the case of minor damage to plastic parts, everything can be reported via Sebotics. We make sure that the spare parts for your BellaBot are delivered as quickly as possible.
How much does a Bellabot cost?
The price of the Bellabot varies depending on the size of the restaurant and the country in which it is located. In contrast to other providers, in our company we offer intensive advice and set-up of the serving robot Bellabot. We don't just ship the robot and let the customer set it up. We are convinced that the Bellabot can only be used perfectly and its added value fully exploited when it has been set up professionally by us.
Of course there are no hidden additional costs with us, so all customs costs are already covered by us. We are transparent about costs and offer our clients a fair price for our services. If you are interested in a Bellabot, you are welcome to contact us and we will create an individual offer. Our interactive price calculator is ideal for an initial assessment.
This is how the BellaBot avoids every obstacle
The BellaBot combines different innovative sensors to find its way in every room. The greatest strength of the operating robot is the early detection of obstacles. The BellaBot robot recognizes movements at an early stage and automatically avoids collisions.
The primary goal of the Bellabot is always the safety of service staff and guests. By using two different SLAM systems in combination with cameras, the BellaBot always has an overview.
The SLAM system is a technology in which the environment is scanned and digitally perceived as a kind of map. Such a slam localization is used, for example, in self-driving cars. But don't worry: In the joint introduction of the robot waiter, we will set up all the important functions and show how the BellaBot is adjusted to its environment.
laser slam
With a kind of laser scanner, the BellaBot has an overview of its entire environment. When setting up the catering robot, we create a first scan together. We will also introduce you to the system of the service robot so that you can handle it independently in the future.
Optical SLAM
As an additional safeguard, the BellaBot has optical tracking. With this he can perceive clues on the ceiling in the restaurant. Upon delivery, we will advise you which points make sense in your restaurant. We then attach small markings for the robot to these.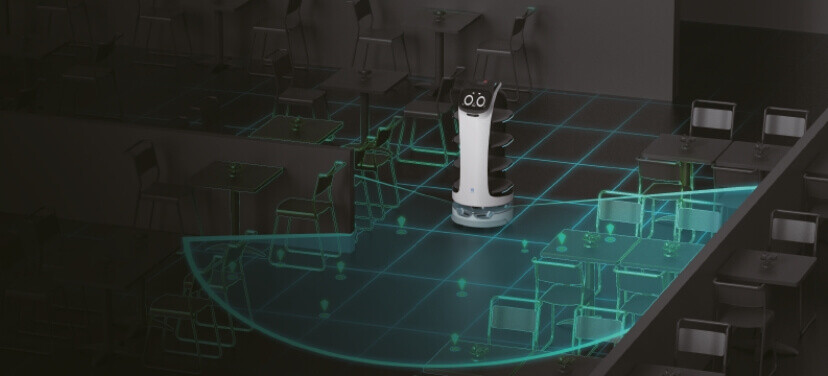 laser slam
With a kind of laser scanner, the BellaBot has an overview of its entire environment. When setting up the catering robot, we create a first scan together. We will also introduce you to the system of the service robot so that you can handle it independently in the future.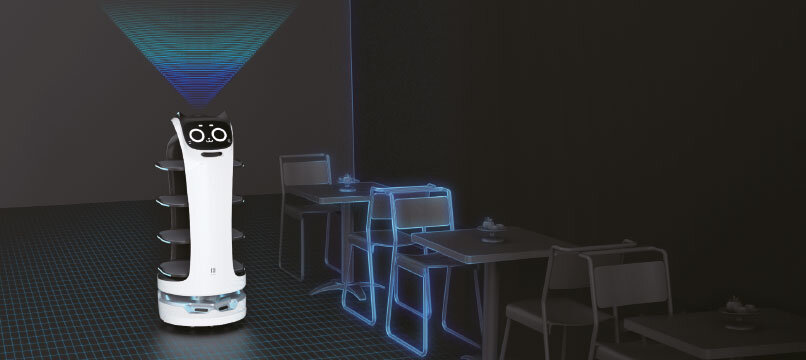 Optical SLAM
As an additional safeguard, the BellaBot has optical tracking. With this he can perceive clues on the ceiling in the restaurant. Upon delivery, we will advise you which points make sense in your restaurant. We then attach small markings for the robot to these.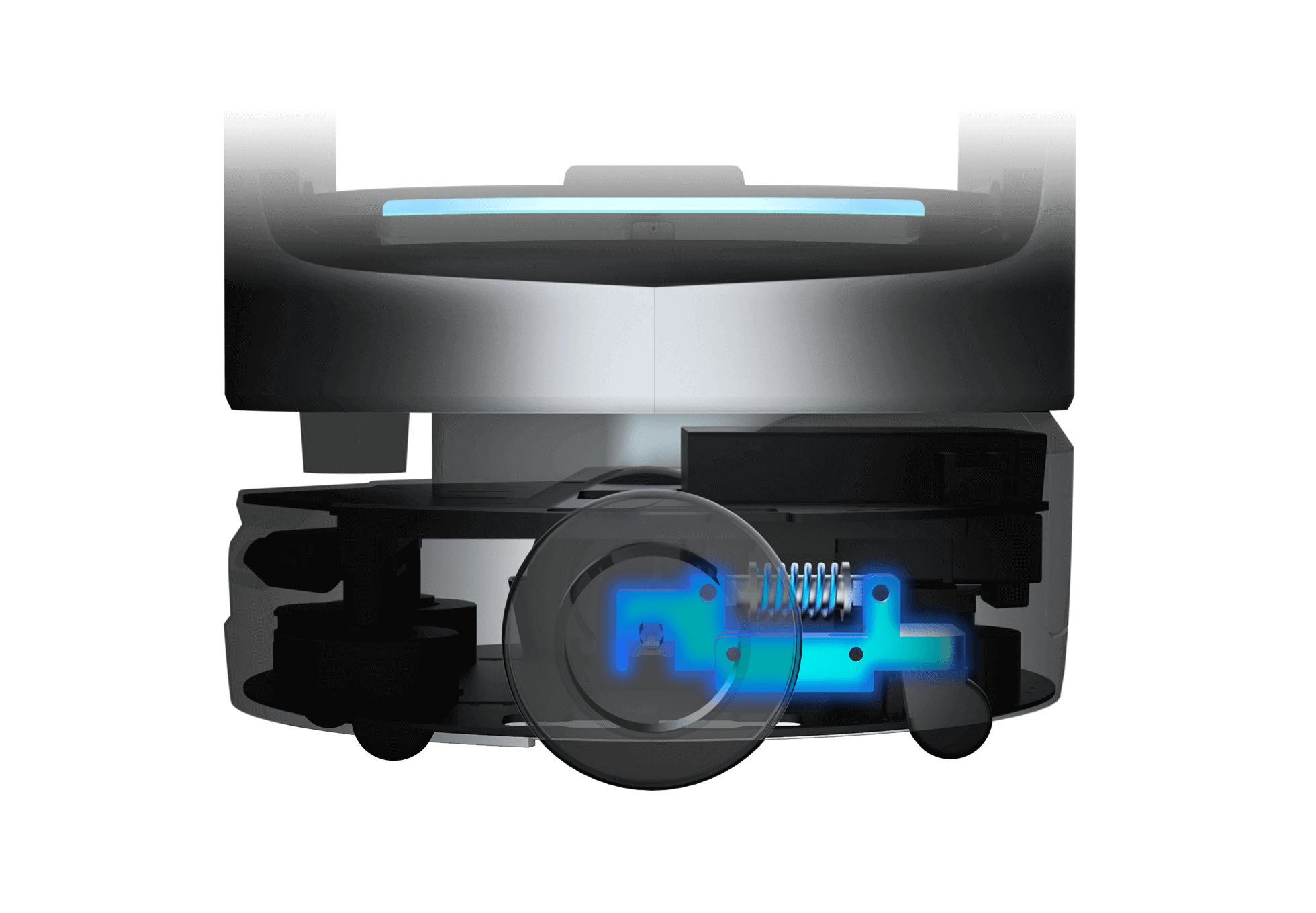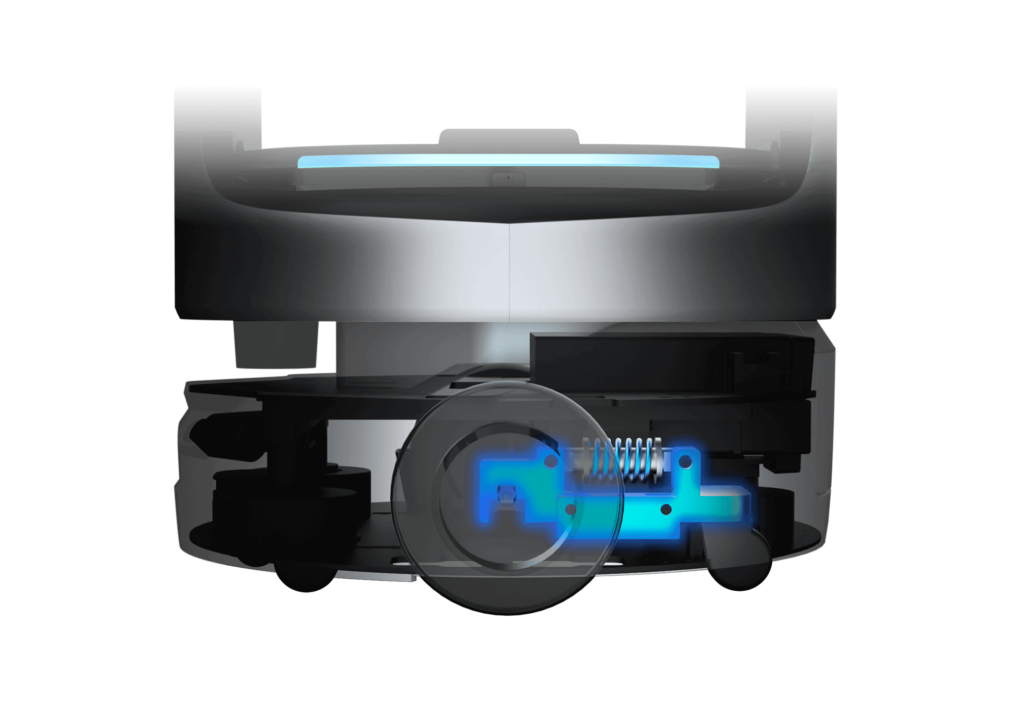 Automotive grade independent linkage suspension
Automotive-grade self-adaptive linkage suspension Damping can be altered based on ground conditions and drivetrain. The resonance frequency is kept at an optimal level.
We design your personal BellaBot with your own branding. From a simple logo to full foiling, everything is possible.
Take a look at our branding overview.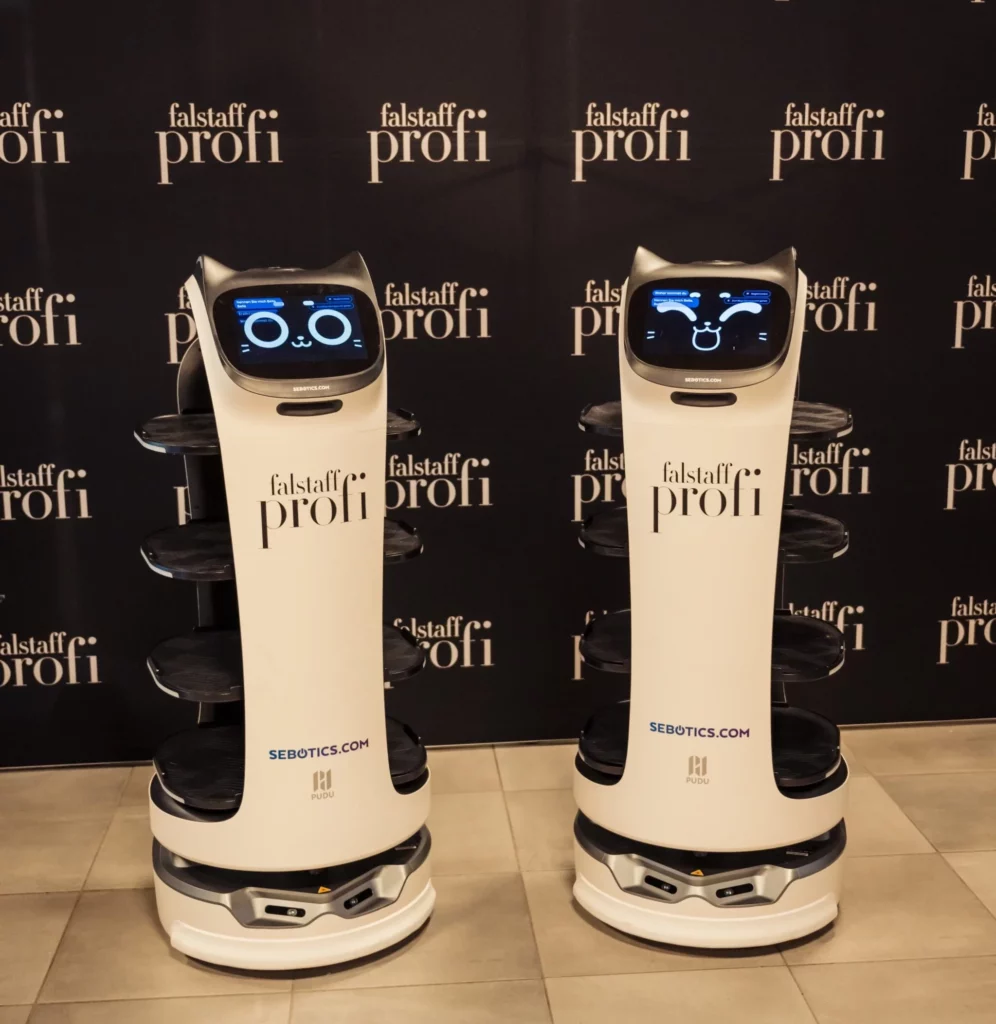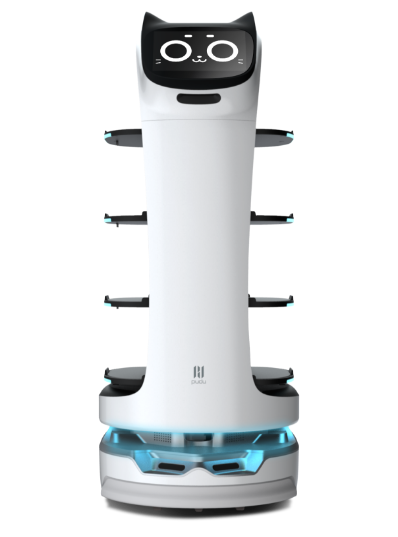 Loading capacity
Up to 40 kg, 10 kg/shelf
Two plates per shelf
Battery life
12h
24 hours thanks to replaceable battery (available from us)
dimensions of the machine
56,5 cm wide, 53,7cm long 129cm high
Speed
0,5 -1,2 m/s, individually adjustable
With the free service robot configurator you can find out which robot is right for your company and receive a free offer for your individual requirements!
Frequently asked questions about the operating robot Bellabot
BellaBot is a versatile service robot with a cat-like appearance for serving guests in hotels, restaurants, bars and events. The robot waiter can offer drinks and finger food or show the way to a reserved table.
BellaBot is a great helper that can transport many plates and glasses at once. You can also send him back to the scullery with empty plates and glasses.
In this way, the service staff save valuable time and can do the actual work for guests, namely advising and serving guests. Carrying unnecessary plates relieves the service staff and thus increases their motivation to stay in the company, since the service staff can deal with important tasks and not with carrying plates. An innovative company can work more effectively with robot operation and gain an advantage over competitors.
Pudu's Bella robot has many different uses, even for birthdays. In birthday mode, he flashes all sorts of colors and sings songs, making young and old shine.
BellaBot can be stroked on his ears and he will make meowing noises. He speaks to the guests in a female voice, but you can also turn off the voice.
The features of BellaBot BL 101
SLAM (SLAM (English Simultaneous Localization and Mapping; German Simultaneous positioning and mapping)) is a procedure in which the robot maps its surroundings and at the same time determines its location. It is used to detect obstacles and thus supports autonomous navigation. Combined with the intelligent software of the BellaBot, it avoids every obstacle.
Further information on Wikipedia
Can the BellaBot also be rented?
Of course, the BellaBot can also be rented. Except for the limited duration, the process is similar to that for purchasing the operating robot. If you are interested in renting the robot for catering, an event or gastronomy, you can in a free consultation ask all your questions and clarify the further procedure.
If you are interested in buying, you can also rent the robot for 3 months as a kind of test. The big advantage of this: If you decide to buy the waiter robot BellaBot, the rental fees will be deducted from the purchase price!
What should I know about maintaining the BellaBot?
In principle, the catering robot does not have to be serviced regularly. Good handling and regular maintenance of the service robot is important. You can find more about the care of the robot below.
Are there other service robots for gastronomy?
Sebotics offers additional robot operators and assistants. With its 60 kg capacity, the HolaBot is the perfect clearing robot for transporting large quantities of dishes into the kitchen. The Kettybot does not have that much capacity, but with its large touchscreen it is very good for drawing attention to promotions or your own business.
In the future, Sebotics will also offer the Pudubot, which, like the Bellabot, waits tables and can serve food and drinks.
Sebotics also offers other service robots from Pudu, such as delivery robots or the Puductor 2 UV disinfection robot.
BellaBot's Intelligent Facial Expressions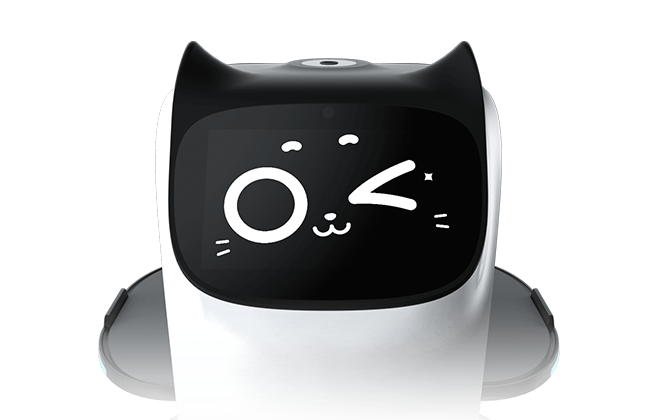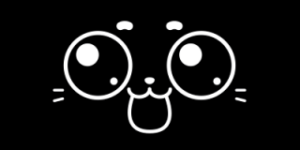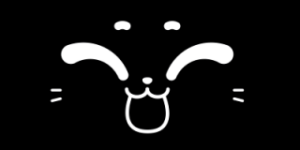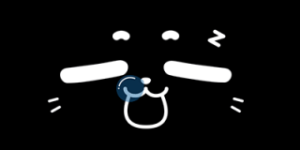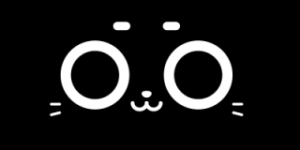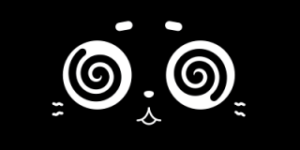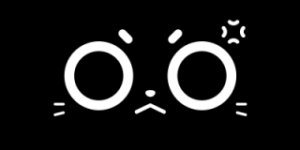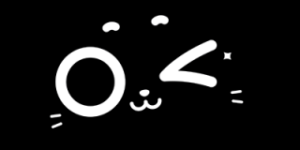 The BellaBot has a screen for a face. This is used to operate the BellaBot, for example the table selection. Bellabot shows how BellaBot feels with many exclusive facial expressions. With these facial expressions, the Bellabot looks like a cute cat. When children pet the robot, BellaBot will laugh, or even get angry if there is too much petting. BellaBot also shows if he is confused or sleepy.
How fast is the operating robot?
At 1,2 meters per second (over 4.3km/h), the robot waiter is slightly faster than a human's walking speed. So the serving robot keeps up with the waiter. However, individual areas can also be defined in which the Bella robot drives more slowly, for example the entrance area.
What happens if there are problems with the serving robot?
If you have any problems, you can always contact Sebotics. We can also take care of spare parts for small damages. Most of the time, problems are just minor operator errors. But you will learn everything about the operation in our training, you are not dependent.
By the way, the robot waiter also has a one-year guarantee. A second one can be purchased if desired. In order to extend the service life of the operating robot, it should be cleaned regularly. Information on cleaning
Can the robot waiter transport drinks?
The service robot has a chassis with a cushioned linkage suspension of car quality, which can cushion small bumps. Without external influences there is no problem with the transport of glasses.
For drinks with a high focus, such as cocktail or wine glasses, a drink holder for the catering robot is a good idea to be on the safe side.
How many plates can BellaBot carry?
2 plates fit on each of the BellaBot's tablets. At least 8 plates, each with a diameter of 30 cm, fit on the four trays of the BellaBot. For example, there is space for two large pizza plates, drinks and bowls on one shelf.
Does BellaBot suit my restaurant?
There are two requirements that are important for the BellaBot gastronomy robot to fit your restaurant. First, BellaBot has some technical requirements that a restaurant must meet in order to be suitable for the serving robot. Second, both the restaurant owner and your staff need to be on board.
Establishment of the catering business
Basically, BellaBot can operate on any floor, except for long-haired carpets. Even older floors are no problem here. However, there are two important prerequisites:
No steps or gaps
The BellaBot cannot walk stairs. If you have different floors, a gastronomy robot like BellaBot can only act on one. Even individual heels over 1cm are a problem for the orientation of the serving robot. However, minor obstacles such as doorsteps are not a problem.
incline less than 5 degrees
While slight bumps in older floors are not a problem, the operating robot cannot drive ramps of more than 5 degrees
Basically indoor product
In principle, the service robot is only suitable for operation in the restaurant. In favorable circumstances, however, it can also be used in parts of the outdoor area such as a terrace or a beer garden. In the past we have had positive experiences with a few companies. However, this requires an individual assessment.
You want to make sure that the BellaBot also works perfectly in your restaurant? In our customer meeting, our expert can give you another assessment. With his many years of experience in arranging with many hotels and restaurants, he can certainly advise you even better.
acceptance in your team
Of course, the technical limits of the BellaBot determine whether it can be used in a company at all. But in order to really make work easier in a restaurant, the acceptance of the robot waiter is just as important.
waiters and waitresses
At first glance, one might think that waitresses in particular are critical of the service robot. However, the opposite is the case: as soon as it is introduced, everyone realizes how easy it is to operate the gastro robot and how useful its support is, especially in times of staff shortages. No waiter can carry 40kg at once. The robot waiter BellaBot relieves the team's stress and protects them from all sorts of physical problems. The service staff often even give the robot a nickname, such as "Sir James" robot.
your guests
The shortage of skilled workers in the catering industry is now well known. Even if there are questions about the robot, guests show great understanding. It is important that human contact does not disappear. Since the gastronomy robot is intended for transporting drinks and food between the kitchens, it stays in the background anyway.
Even more applies to children and families: the serving robot is even a highlight and unique selling point here.
The guide to cleaning BellaBot
In order to ensure the functionality and long service life of the BellaBot, the BellaBot must be cleaned regularly. Food leftovers and drinks can soil the Bella's sensors, and hygiene also suffers if the BellaBot is not cleaned for a long time.
Safety
Before you clean the BellaBot, turn it off and press the red emergency button at the top. Do not pour water into the battery compartment.
The filing mats
The storage mats must be washed by hand and must not be put in the dishwasher as they will otherwise be damaged.
wet cleaning
The BellaBot can be cleaned with a damp cloth, but too much water can damage it, make sure that you do not clean the BellaBot with a dripping washcloth and that you do not use too aggressive detergent.
Sensors
The sensors must always be free of dirt and heavy dust. Depending on how dirty you are, use a damp microfiber cloth and then dry the sensors again with a dry microfiber cloth. If the sensors only have light dust on the sensor, a dry microfiber cloth is sufficient.
screen
A lot of bacteria collect on the screen. We recommend cleaning the screen every day with a damp microfibre cloth
bicycles
A lot of hair accumulates on the wheels after a while, this can block the robot or cause it to need more power to move and thus the battery will run out faster. To do this, tilt the robot on its side, place it on a blanket or soft surface and clean the BellaBot as in the video.
Lack of staff in gastronomy - the solution
Lack of staff is one of the biggest problems for restaurants. Finding and retaining qualified staff is difficult, especially during peak periods when there are high numbers of guests to be served. This leads to overburdening of existing employees and can lead to them being demotivated and dissatisfied.
But there is a solution to this problem: service robots like BellaBot. BellaBot can be used in the hospitality industry to perform tasks such as taking orders, serving food and drinks, and answering guests' questions. This relieves the employees and gives them more time to concentrate on more important tasks and to increase their motivation.
In addition, BellaBot can also help improve service by being able to respond to guest requests quickly and efficiently. It is always available and works flawlessly, resulting in higher guest satisfaction.
Overall, BellaBot can be a valuable support for hospitality businesses by helping reduce staff shortages and providing a better experience for staff and guests. So consider whether BellaBot can be the solution to your staff shortage problems in the hospitality industry.
BellaBot obstacle detection
The BellaBot has advanced safety features that make it a reliable companion. Thanks to its 3D sensors and a new modular chassis, the robot can stop in any position and safely navigate around obstacles. These features help the BellaBot operate safely and reliably to ensure smooth interaction with users.
Thanks to advanced 3D sensors, the BellaBot detects obstacles at an impressive rate of up to 5400 times per minute. This fast obstacle detection allows the robot to react to changes in its environment in real time and avoid potential dangers. With this advanced technology, users can rest assured that the BellaBot will work reliably and securely to ensure smooth interaction.
Thanks to its frontal detection angle of up to 192,64°, the robot can detect obstacles in a wide area around it. In addition, the front range of obstacle detection exceeds 10 meters, which means that the BellaBot is able to identify potential obstacles early and avoid them safely. These advanced obstacle detection capabilities are key features of the BellaBot that help the robot operate reliably and safely, ensuring smooth interaction with users.
BellaBot comes with innovative lighting effects that help indicate its various tasks and statuses. For example, if the robot changes direction or wants to express a certain mood, special lights will flash to signal this.
In addition, the BellaBot's buttons are backlit to provide the user with a simple and intuitive interface. The service also benefits from the lighting effects of the BellaBot, as these show them which of the four trays is intended for which table. Overall, the diverse lighting effects of the BellaBot ensure that the robot is easy to understand and intuitive to use and that it can carry out its tasks effectively and reliably.